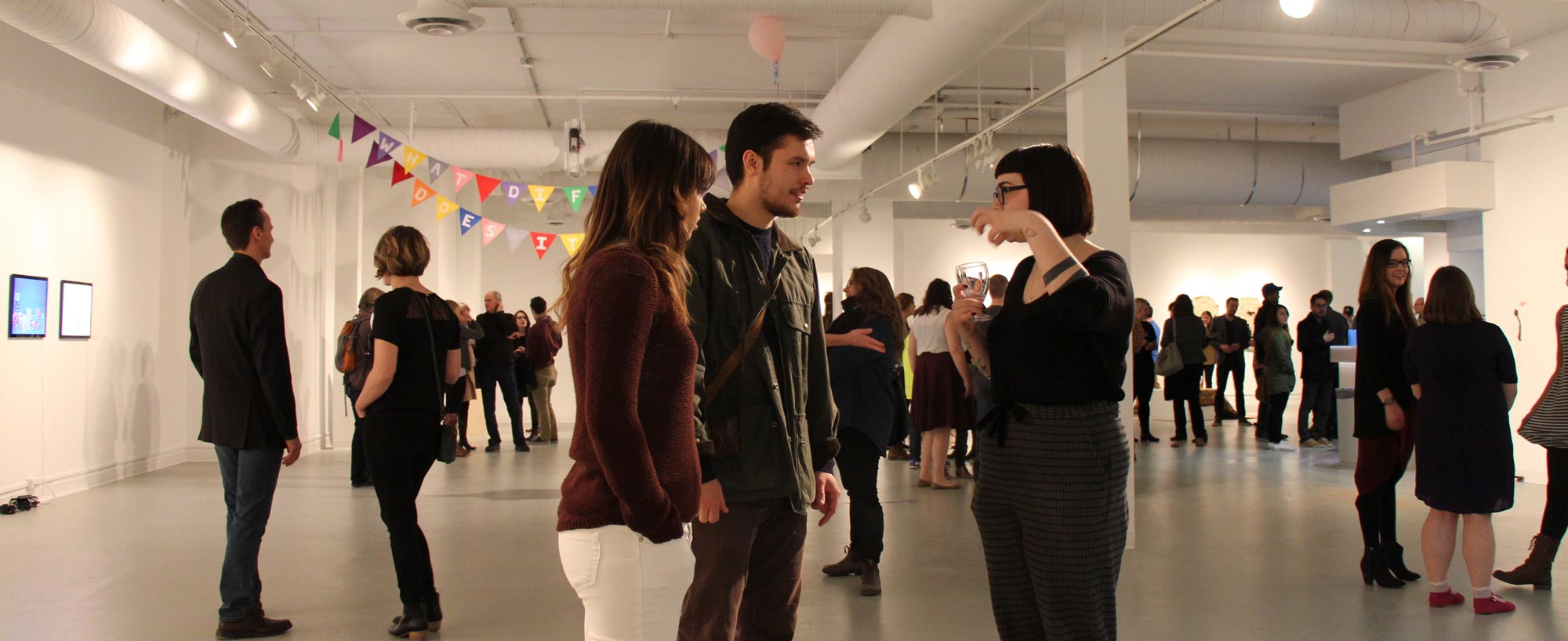 The Department of Art invites everyone to engage and experience works curated by your fellow students and faculty! Promoting an inclusive environment, all of the following exhibitions are free to attend! Watch for Call for Submission posters throughout the year for opportunities to participate.
Opening Reception: March 8 | 7:00 pm | Penny Gallery (Dr. Foster James Penny Building, 324 - 5th Street S.)
Exhibition Dates: March 8 - 15, 2019
Gallery Hours: Mon-Fri 9:00 am - 4:30 pm
This annual exhibition features artwork by current undergraduate and MFA art students at the University of Lethbridge. Organized and curated by the Spring 2019 Museum Studies 2850 students.

CALL FOR STUDENT ARTWORK SUBMISSIONS FOUND HERE
---
April 8 | 10 am - 4 pm | Level 8 Centre for the Arts
Please join us for a reception and awards ceremony at 4 pm in Room W817. 
The University of Lethbridge Department of Art welcomes visitors to its Annual Open Studio Exhibition on April 8, 2019 in the Centre for the Arts. The exhibition highlights senior and advanced student work from the 2018/2019 academic year. Works featured may include sculpture, painting, printmaking, installation, digital media, ceramics, and photography. 
---