ULethbridge Faculty of Fine Arts Events
Experience the Fine Arts this Academic Year!
ULethbridge Art Gallery |

Knitting at Noon
December 5 | Noon
Dr. Margaret (Marmie) Perkins Hess Gallery
Knitting 101: Welcome to our fibre arts hour! We can teach you how to start knitting or crocheting, we provide the supplies.
Music at Noon | 

Concert Series
Featuring: Studio Showcase
December 5 | 12:15 pm
University Recital Hall
Free admission, everyone welcome!
A Grand Night of Musical Collaboration 
with the University of Lethbridge Collaborative Ensemble, Guitar Ensemble & Opera Workshop
December 5 | 7:30 pm
University Recital Hall
Admission is Free, All Are Welcome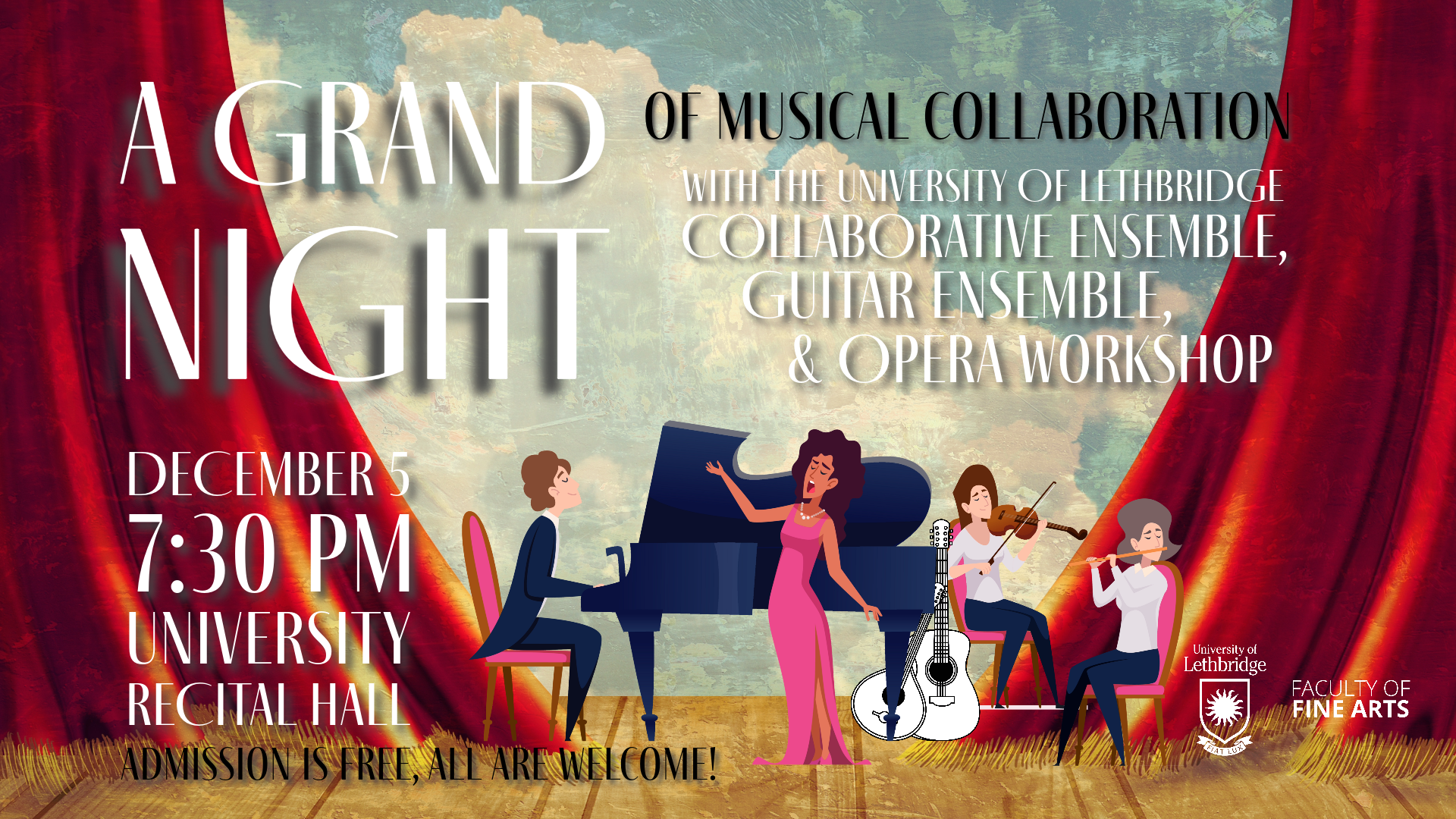 Drama Showcase |

Department of Drama
December 6 & 7 | 6:30 pm
W420 and W425
Admission is Free! All are Welcome!
ULethbridge Film Series |
Viking
December 6 | 7:30 pm
The Movie Mill
Hosted by Dr. Steven Urquhart (Modern Languages & Linguistics)
$5 Students/Youth | $8 Adults
Rated PG for coarse language.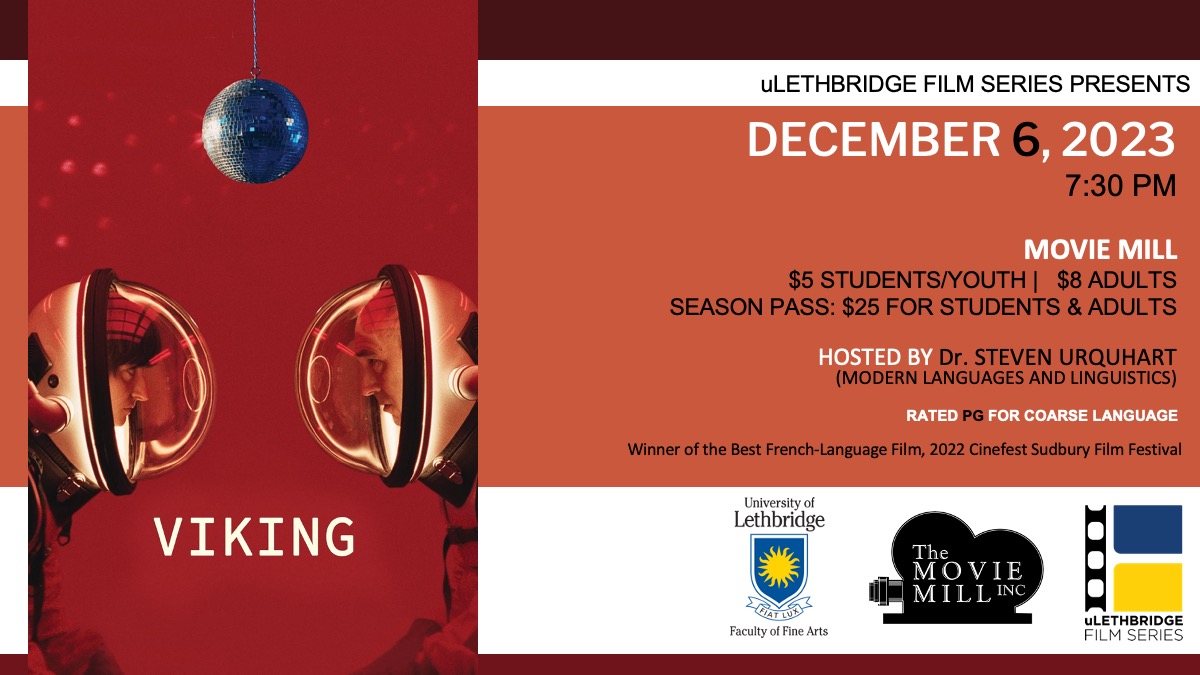 Around the World in One Night |
Global Drums
December 8 | 7:30 pm
University Theatre
STORIES BEHIND THE SCENES
Get behind the scenes at Yisstsiiyi (listen)
Written by Caleigh Crow, Neil Fleming, and Marshall Vielle with contributions from the University of Lethbridge's DRAMA 3850 - Sharing Stories: Indigenous Theatre Creation with Making Treaty 7 class.