uLethbridge Faculty of Fine Arts Events
Experience the Fine Arts this Academic Year!
PLEASE NOTE:
All individuals aged 12 and over accessing our campus are required to be fully vaccinated.
Visitors who come to campus to use the fitness centre, attend fitness classes, fine arts performances or sports events, are required to use the new Alberta Covid Records QR code system.
U of L members (students, faculty and staff) may still continue to use the uLethbridge Safe app to attest that they meet the vaccination requirements to gain access to our performance and gallery venues.
Event attendees will be asked to show proof of vaccination and photo ID, prior to entering any venue. Attendees who cannot provide this attestation will be refused entry and no refunds will be issued.
Masks are Mandatory on campus and in all performance venues, at all times.
The University of Lethbridge is working hard to keep all our students, faculty, staff, and visitors to campus safe. Please CLICK HERE for complete, up to date information about access to uLethbridge campus. We will continue to do our very best to keep you informed of any changes or access to our events.
Thank you for your understanding.
January 21 | 12 pm - uLethbridge Art Gallery's ARTLab from Home presents: Grace Wirzba | YouTube Watch Video
---
January 24 | 6 pm - Architecture & Design NOW presents: Ian MacLachlan | Online Event Reserve Pass
---
January 26| 7:30 pm - uLethbridge Film Series presents: Le Havre | In-Person Event @ Movie Mill More Info
---
January 28 | 12 pm - Art NOW presents: Krista Ulujuk Zawadski | Online Event Reserve Pass
uLethbridge Art Gallery |

ARTLab from Home
Featuring: Grace Wirzba
January 21 | 12 pm MT
The Hand Quilting Video is scheduled to go live January 21 at 12 pm on the ARTLab YouTube Channel.
Architecture & Design NOW |
LIVE ONLINE
Featuring: Ian MacLachlan
January 24 | 6 pm MT
uLethbridge Film Series |
Le Havre
January 26 | 7:30 pm
The Movie Mill
Tickets: $5 students/youth | $8 adults
Mask mandatory | All uLethbridge Covid-19 protocols apply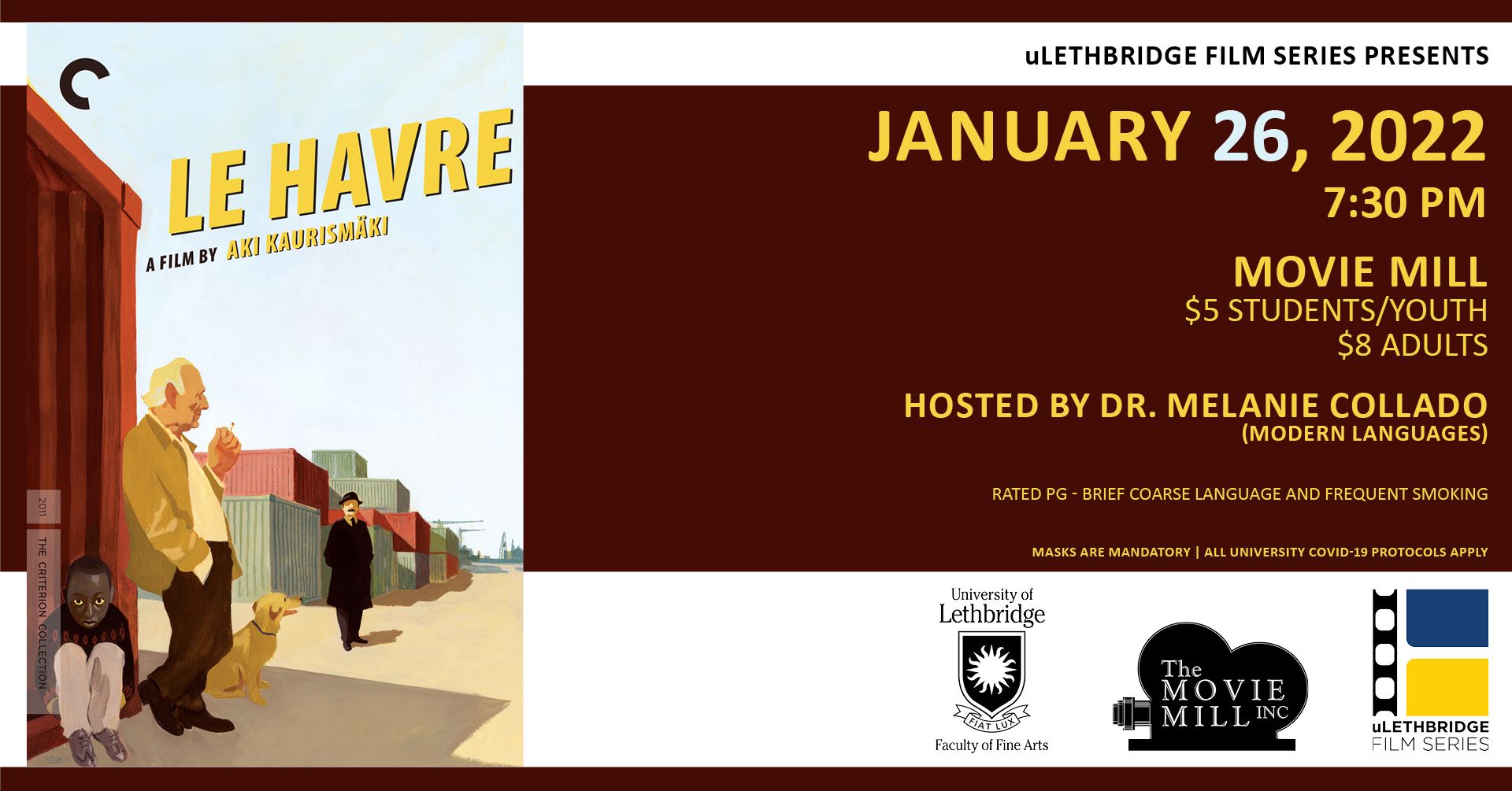 Art NOW |
LIVE ONLINE
Featuring: Krista Ulujuk Zawadski
January 28 | 12 pm MT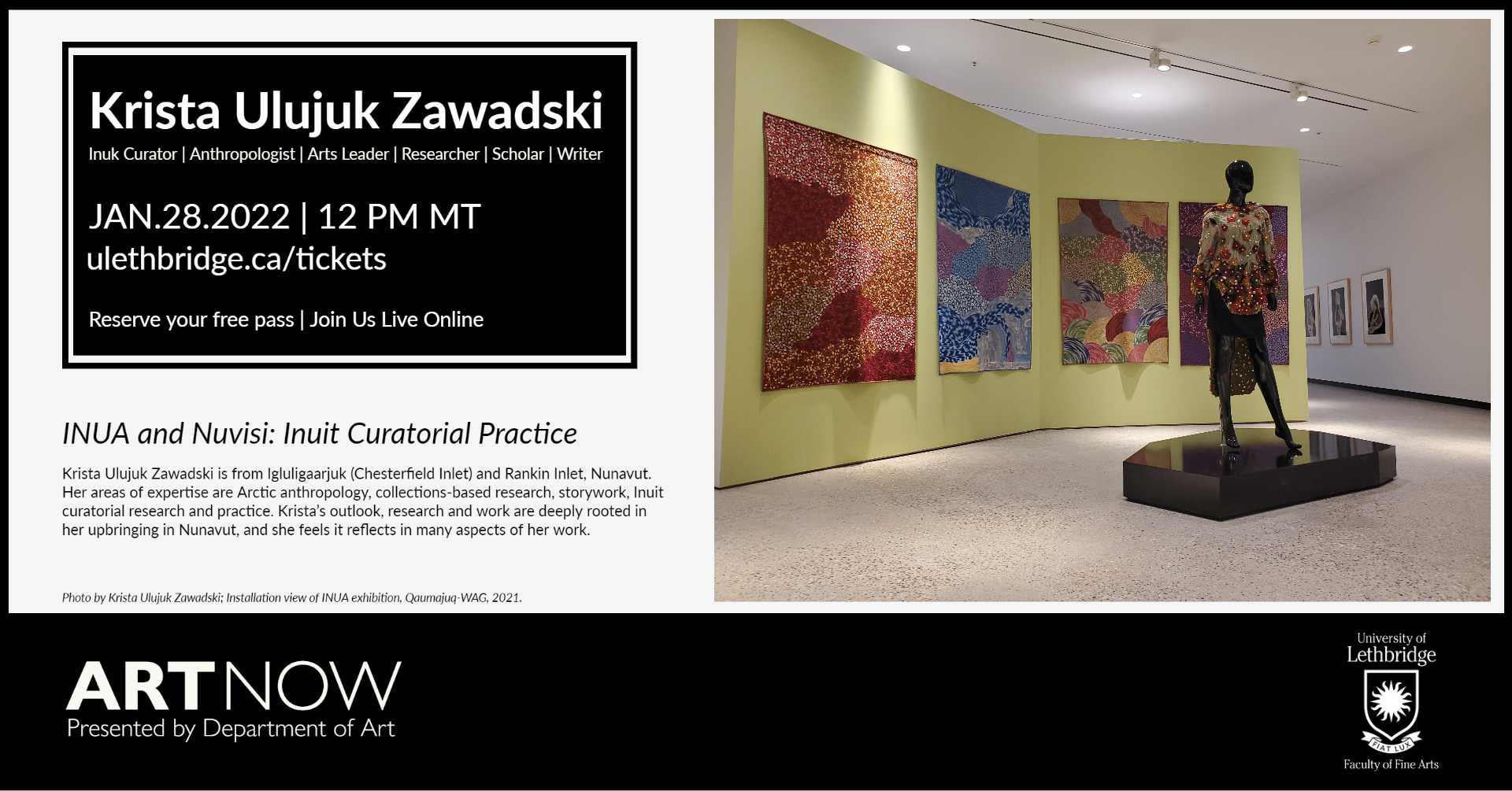 A Dinner Party
by Christopher Duthie 
February 8 - 12 | 7:30 pm
University Theatre
Tickets are complimentary, but ticket reservations are required
Masks Mandatory | All University COVID-19 protocols apply