Enrich your uLethbridge experience and become involved with campus and fine arts clubs.
Interested in surfing in California? How about joining a debate in Ottawa? There are opportunities to attend music concerts, conferences and art shows, and go on ski trips —just to highlight a few.
There are more than 70 clubs on campus ranging from social and athletic activities, travel, religious fellowship, and charitable and cultural support. Clubs provide opportunities for you to meet new people on campus, develop a support system, connect with other students in your program or try out a new interest. Membership is open to all full-time and part-time students attending the University of Lethbridge, as well as all professors, staff and the community.
Visit the Students' Union Clubs page for an up-to-date list of all current clubs on campus as well as information about starting a new one. Also look for "clubs week" in September when representatives from all campus clubs set up information booths in the University Hall Atrium.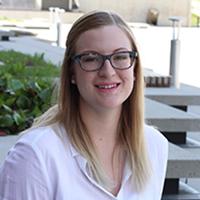 "There are a lot of out-of-class opportunities available at uLethbridge if you look for them: clubs, exchanges, fine arts productions, co-op, volunteering, the list goes on. One of my most memorable experiences was my involvement in the Rotaract club. Through Rotaract, I've been given leadership opportunities, a chance to put my education to work, and made some great friends!"

Keely Goulding, (BFA - New Media)
Clubs for Faculty of Fine Arts students
GEEK Entertainment of Every Kind
A club centered around the celebration of Geek culture. Everything from exotic board games to anime.
Contact: geek.club@uleth.ca
Global Drums
We are a club that focuses on percussive studies from all around the world! We play all kind of music from Brazilian samba to Japanese taiko to Chinese and Polynesian group drumming. Our advanced steel pan group also travels around the world to represent our University. All levels of experience in drumming are welcome!
Contact: global-drums@uleth.ca
Jazz Club
To share a common interest in jazz music, while spreading the visibility of jazz as an art form not only within the University of Lethbridge, but the community as a whole.
Contact: caileigh1@live.com
Musical Theatre Society (MTS)
The Musical Theatre Society is an inclusive club for musical theatre lovers of all skill levels. MTS provides skill-building workshops, performance opportunities, and social events that allow members to share their love for musical theatre. Membership is open year-round and interested students can contact their president through their Instagram (@mtsuleth) or email (mts@uleth.ca).
Contact: mts@uleth.ca
New Media Students' Society
The New Media Students' Society is dedicated to encourage the creation of content and providing opportunities for students to grow through their work.
Contact: duncan.alimchandani@uleth.ca
Smash Bros. Club
We are a club of people who enjoy the Super Smash Brothers series. We play all games in the series and hold small tournaments for each other to compete in and see who is the best in Lethbridge.
Contact: kevin.masson@uleth.ca
Student Art Society
The U of L Student Art Society is structured around three main goals:
To build relationships between students early in their degree and students late in their degree.
To provide resources and opportunities to students that go beyond in-class resources.
To help grow a sense of community within the Art Department.
The Art Society believes in bridging the gap between senior Art students and those in their first year.
The Art Society has more than 300 members and displays artwork in several community venues including the Penny Coffee House, Sterling Mutuals, City Hall, and Westside Starbucks.
Contact: artsociety@uleth.ca
Theatre Arts Society
The Theatre Arts Society works to provide support for students with their theatrical post-secondary endeavours through workshops, social activities, performance events and more. TAS holds a membership drive every fall but interested students can contact their president through their Instagram (@theatreartssociety), Facebook (@theatreartssociety), or email (tas@uleth.ca).
Contact: tas@uleth.ca
Vocal Harmony Singers Club
Vocal Harmony Singers is a choir that is open to all people who enjoy singing. It is a fun environment to meet new people and sing all types of music.
Contact: vocal.harmony@uleth.ca
Wind Orchestra Club
The Wind Orchestra Club aims to promote the musical arts to the U of L and community of Lethbridge through education and performance, and to recruit students of the U of L music program.
Contact: jarett.jacobs@uleth.ca
World University Service of Canada (WUSC)
WUSC U of L Local Committee, which runs the Student Refugee Program, is a club whose members share a belief in the power of education around the world. The WUSC Club will promote global understanding and cooperation and also work to increase understanding of international development issues on campus. Their flagship initiative, the Student Refugee Program, brings students to campus annually. Once the students arrive, the ULeth Committee supports them financially and socially for at least one year.
Contact: wusc@uleth.ca
Young Artist Collective
The Young Artist Collective (YAC) is a collaborative network of musicians, technicians, entrepreneurs and fans coming together to encourage Artist Development and Live Music at the University of Lethbridge.
Contact: jacobwatson33@gmail.com