Understanding Our Legacy
In order to understand and plan for our strategic physical development of the future, we must spend appropriate time to understand our rich institutional history in an effort to re-affirm our values and direction to enable key planning efforts where they are most warranted, supportive and visionary.
Gathered over a six month period, the total information garnered during Phase 2 of the enhancement of the Campus Master Plan project has resulted in a broad body of knowledge that can be applied to and inform subsequent planning stages. The synthesis and amalgamation of this information will provide the foundation for the conceptual planning stages following over a subsequent six month planning period.

"Moses", by Sorel Etrog, donated to the University from Expo 67, initiated the University's art collection.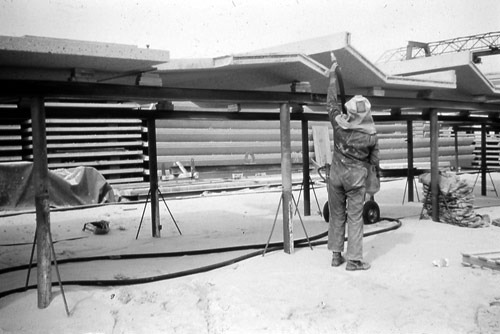 The process of sand blasting of pre-cast concrete panels for installation at University Hall, 1970.