The Gushul Cottage is adjacent to the Studio.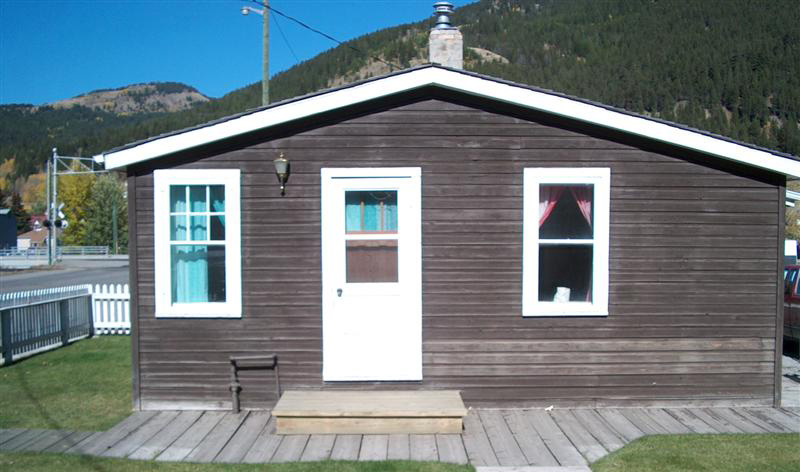 The one-bedroom cottage can accommodate one to two people, and is comfortably equipped with all living and working amenities, including a well-appointed kitchen and bath facilities, wireless high-speed internet, and local telephone service.
Laundromat facilities are available in downtown Blairmore, only a few minutes walk away.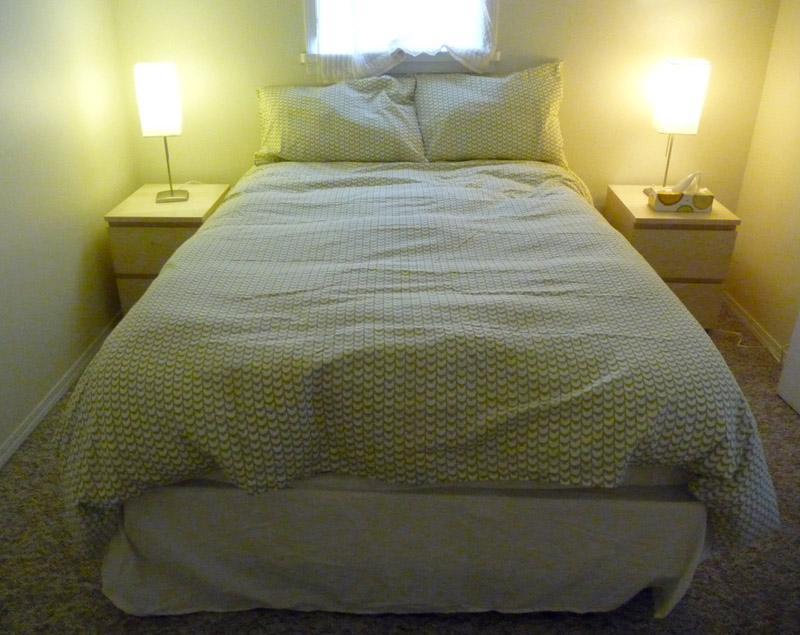 The cottage bedroom. Bedding, blankets and furniture are provided for the residents.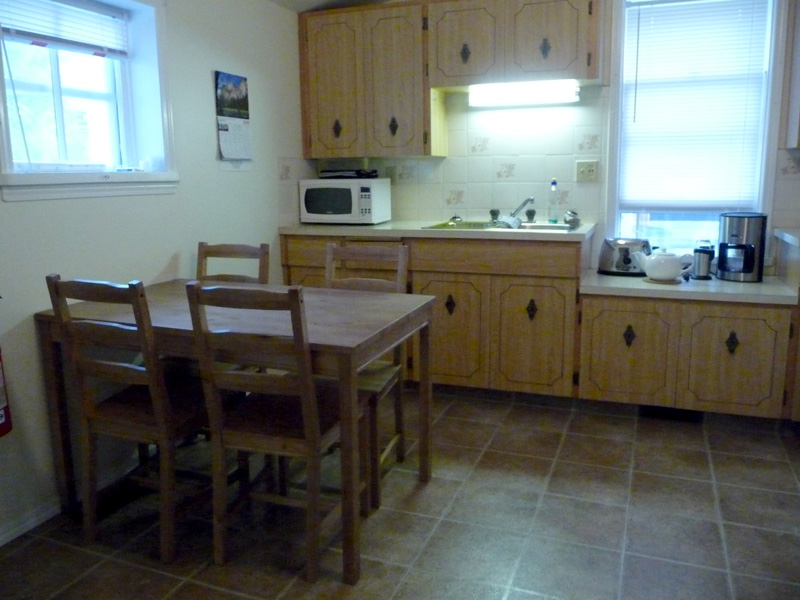 While there are several restaurants and amenities nearby, the cottage provides all of the comforts you need for a cozy work space.