ULethbridge's 15th Chancellor
Terry Whitehead (BA '94)
Alumnus Terry Whitehead (BA '94) is ULethbridge's new chancellor.
Alumnus Terry Whitehead (BA '94) will assume the role of the University of Lethbridge's 15th chancellor on March 16, 2023.
Currently the managing partner of a Vancouver-based executive search and management consulting firm, Incoming Chancellor Whitehead's notable 30-year career has spanned equally across the private and not-for-profit sectors.
Raised in Lethbridge, he attended ULethbridge and was active on Students' Union council and The Meliorist, and was SU president in 1990/1991. As a student, he immersed himself in the campus experience, acting in fine arts dramatic productions and attending Pronghorns games.
Since graduating with a Bachelor of Arts in English from ULethbridge in 1994, he has remained connected to the University. He has served on the ULethbridge Board of Governors and has been an erstwhile supporter of multiple initiatives over the years through his philanthropic support of the fine arts, liberal education, Pronghorn Athletics and student food security issues. He is also one of four alumni co-chairs championing the drive for student scholarships currently underway across campus.
Currently, he also serves as Chair of the Vancouver International Film Festival Board Advisory Council. He is passionate about Lethbridge and southern Alberta, and is a vocal advocate for ULethbridge and supporting local small business and cultural organizations.
READ FEATURE STORY READ MEDIA RELEASE WATCH ANNOUNCEMENT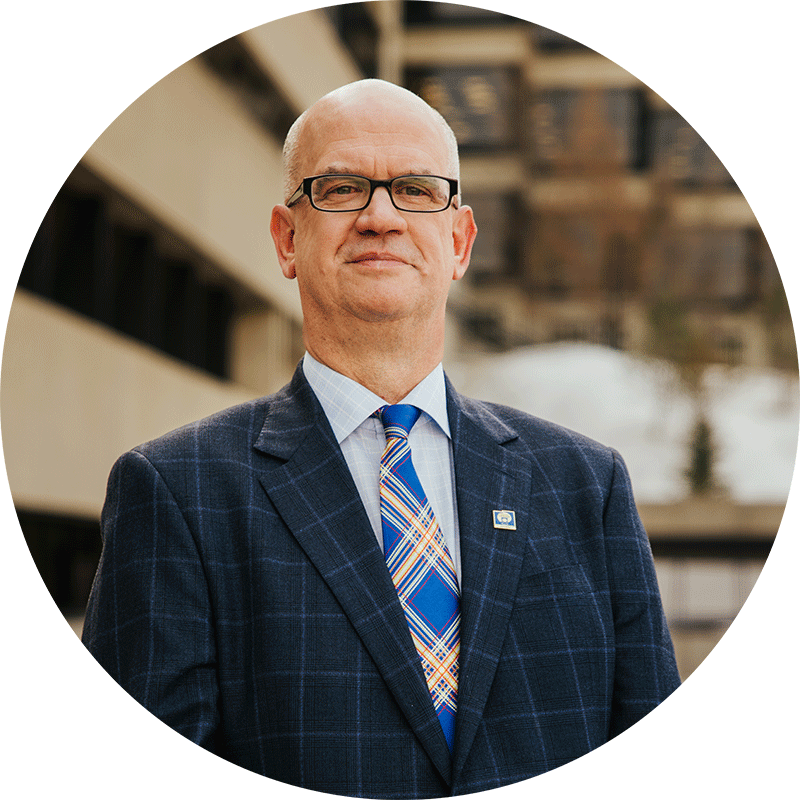 "The University of Lethbridge and southern Alberta have always been special places to me. Being named the 15th chancellor of the University of Lethbridge is a tremendous honour. I am humbled to be included on an esteemed list of past ULethbridge chancellors who have advanced the University and the region. They are truly inspirational leaders and I look forward to carrying on their legacy."
Terry Whitehead (BA '94)
ULethbridge's 15th Chancellor
Incoming Chancellor Whitehead's official installation will take place during the Spring 2023 Convocation ceremonies in June. His first Chancellor's Dinner will be held on June 1, 2023, in the Science Commons Atrium. 
Words from the ULethbridge community
Over the years, Incoming Chancellor Whitehead has remained connected to southern Alberta and is an engaged alumnus and valiant supporter of the University of Lethbridge. Members of the ULethbridge community share these words:
Terry is the embodiment of the University of Lethbridge spirit. He's someone who has a continual commitment to the University, to its students, alumni and the community beyond.

Kairvee Bhatt
President, University of Lethbridge Students' Union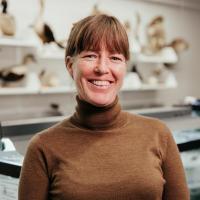 Terry is very generous with his time and his resources. He has spearheaded a number of initiatives and continues to support them, and he does this without a need for recognition or any accolades.

Jennifer Burke (MSc '06, BSc/BEd '97)
Instructor, Biological Sciences
What I appreciate about Terry is his ability to be a connector. When I moved to Lethbridge, he was a champion of making me feel more welcome. No matter where you are or where Terry is, he will always be a representative of ULethbridge.

Martha Mathurin-Moe (Ákaisamo'too)
Vice-Provost (Equity, Diversity and Inclusion)
When Terry was with the Students' Union, he was really engaged in using the Students' Union as an avenue to improve students' lives. His whole support of scholarships and student awards is a continuation of his desire to lower the barrier to post-secondary education for students. He's all about lowering barriers.

Jon Oxley
Administrative Manager, University of Lethbridge Art Gallery
It's been amazing to see Terry so engaged with the University year after year. He came to the Faculty of Fine Arts 16 years ago on his own initiative to establish the Play Right Prize and has since established many other awards across the University, including The Bridge Prize for short story writing and the Spirit Award for Indigenous art. He takes a real interest in the students and his encouragement gives them confidence to pursue their career goals."

Dr. Shelley Scott (BA '96)
Interim Dean, Faculty of Fine Arts
As Terry grew up in Lethbridge and went to ULethbridge, he has a real connection to the city and proven leadership in the community. He's dedicated to the University, and although he's lived in other places, he's always remained connected to the people of Lethbridge and the University.

Brad Tucker (BSc/BEd '92)
University of Lethbridge Senator
Thank you to the Chancellor Search Committee
"I extend my sincere thanks to the Chancellor Search Committee for your time, attention and dedication to this important search. Incoming Chancellor Whitehead has long been one of the University's greatest advocates and his support is tangible in the ways he has affected the lives of our students through the many awards and prizes he has created over the years. I'm excited to see what he will do in this new role and how he will continue to raise the profile of our University."
Mike Mahon, PhD
President & Vice-Chancellor
Chair, Chancellor Search Committee