Research Chairs are prestigious academic distinctions bestowed upon faculty members recognized by their peers as having distinguished and renowned records of research or other scholarly or creative activity.
Canada 150 Research Chair
The Canada 150 Research Chairs Program seeks to enhance Canada's reputation as a global centre for science, research and innovation excellence, in celebration of Canada's 150th anniversary. It provides Canadian institutions with a one-time investment to attract top-tier, internationally-based scholars and researchers to Canada. The U of L is home to 1 of 24 awards.
C150 Chair in Biophysics
Works in the field of hydrodynamics, specifically focused on software and hardware developments in analytical ultracentrifugation and computational biophysics.
Canada Research Chairs (CRC)
Established by the Government of Canada, the Canada Research Chairs (CRC) program strives to make Canada one of the world's top countries in research and development. There are two types of Canada Research Chairs:
Tier 1 Chairs are earmarked for outstanding researchers acknowledged by their peers as world leaders in their fields.
Tier 2 Chairs are earmarked for emerging scholars that have the potential to lead in their field.
Alberta Innovates Health Solutions (AIHS) Research New Investigator Award
Aids in understanding and promoting the health of people living in rural and remote Alberta.
AIHS Translational Health Chair in Aboriginal Health and Well-being
Explores the social, economic, and cultural forces that shape public health in Canada with particular focus on Aboriginal health, addiction, psychiatry, community engagement, and healthy public policy.
Campus Alberta Innovates Program (CAIP) Chair in Synthetic Biology
Concentrates on the regulation of gene expression during the formation of cancer.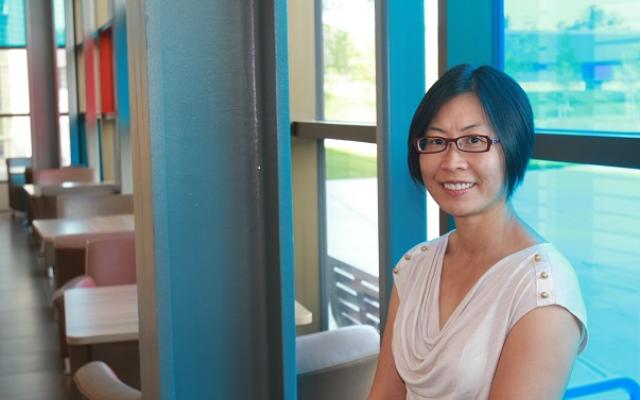 Emmy Droog Chair in Complementary & Alternative Health
Explores the application of various CAHC therapies in the treatment of chronic disease, as well as approaches for integrative healthcare.
Kolb Professorship/Chair in Neuroscience
Explores synaptic plasticity and recovery function after stroke, synaptic and network mechanisms of sensory perception, and early activity and synaptic plasticity in the developing brain.
Research Chair in Potato Science
Researches plant biotechnology and breeding, with a focus on crop improvement and food safety using modern techniques that involve molecular biology, plant tissue culture, and genetics.
Board of Governors Research Chairs
The Board of Governors Research Chair (BoGRC) program recognizes faculty who have demonstrated, or who have shown potential for, exceptional scholarly distinction. As accomplished scholars, BoGRCs are role models who play leadership roles in their field of expertise, stimulate growth in the research enterprise, and are dedicated to the training of the next generation of researchers, scholars, and artists.