The EAP program improved my English abilities.
Oscar Chan
BSc. Computer Science | Student from Hong Kong
English for Academic Purposes (EAP) Graduate
Oscar Chan is a graduate of the English for Academic Purposes (EAP) program. He passed the Advanced level courses and has been admitted to the universities Bachelor of Science, Computer Science program. For Oscar taking the EAP program has been a game changer and he is excited to continue working towards his bright future ahead.
Read what Oscar has to say about the EAP program and life as a student at the University of Lethbridge.
Where are you from?
I am from Hong Kong.
Why did you choose the University of Lethbridge?
A few of my friends and family studied at the University of Lethbridge and they recommended it.
Describe your experience at the UofL?
The teachers and students are nice and helpful. They often ask if I need anything.
What phrase would you use to describe the U of L?
A good place to study.
What is your favorite thing about Lethbridge more generally?
Lethbridge has a great natural environment; I like feeling close to the wilderness. Whenever I walk to campus, I see deer roaming around.
How did the EAP program help you?
The EAP program helped me meet international friends and provided me with a multicultural environment. It also made it easier for me to become familiar with Canadian culture. The EAP program helped me meet international friends and provided me with a multicultural environment. I can now speak more fluently, my reading and writing skills have improved, and I can understand different accents. The program really focuses on academic essays which I had not done before. Teachers give you step by step instructions on how to write at the academic level. I am currently taking some undergraduate classes in Psychology and the reading and writing skills I learned in EAP really helped me a lot. In the Psychology textbook there are many difficult English phrases and now I understand them. If I did not take EAP, I would really have struggled.
Did you use the English Language Partner Program?
Yes, I have had two language partners who were really nice. They helped me speak better English and taught me about Canadian culture. This was important for international students especially during the times when distance learning was common and we did not have as much face-to-face experiences with other Canadian students. When I met my English partners, we spent time chatting with others and they taught me about how to survive Canadian winters. They showed me where I could buy proper winter boots and clothing.
As a current student at the U of L, what do you enjoy the most about attending the U of L?
I think the U of L is a good place that balances having a natural environment and access to a city. You can focus on your studies easier because you are surrounded by nature. However, when you want to enjoy yourself with friends and other students, you can go to the city where there is lots to do for fun.  I think it is a good place to balance work and play. I also love the food in the canteen, it is super good.
Do you live in campus housing, or do you live in a homestay?
I live with a Homestay family. The homestay experience is nice. The family always cooks for me, and I save a lot of money. They drive me where I need to go. For example, when I needed to see a doctor, I was not sure where to go and they took me.
What advice could you offer prospective students?
Prepare yourself, but do not worry because when you arrive you will be helped with information about everything you need to know. For example, if you need advice on where to buy groceries, people will help take you to the Supermarket. From issues as small as where to buy pens, someone is here to guide you.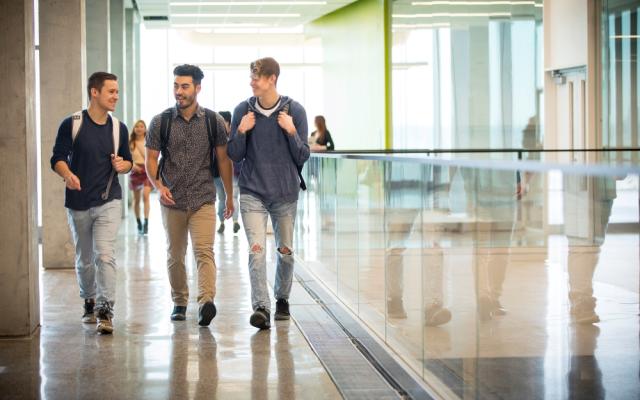 Improve Your Academic English
Don't meet the English Language Proficiency (ELP) requirement of the University of Lethbridge? Join the English for Academic Purposes (EAP) program.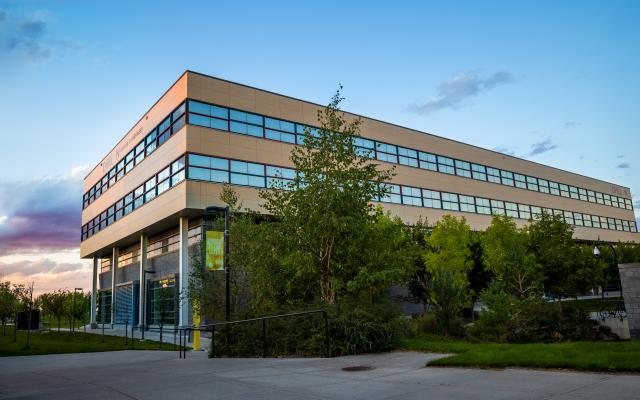 Apply to the University of Lethbridge
Admission is right around the corner. Find out how you can become a University of Lethbridge student by reading this step-by-step guide.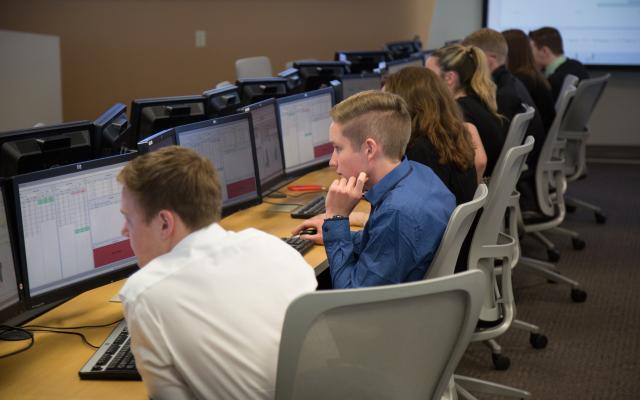 Interested in Studying Computer Science?
The Faculty of Arts and Science offers a wide range of topics in Applied Statistics, Computer Science and Mathematics. Explore our programs to find something that will appeal to your intellectual interests.