The University of Lethbridge is full of people who are all very passionate about what they do.
Joan Barredo
B.Mgt. as a Second Degree, Marketing | Student from the Philippines
As a student of the Dhillon school of business, Joan Barredo has continued to aim high inside and outside of the classroom. She believes that taking a wholistic approach toward her education is the key to maximizing her post-secondary experience. Joan has held the position of President of the Calgary Students' Association, Co-President of Enactus Lethbridge - a club for student entrepreneurs, and ran as Calgary Representative for the ULSU. In her spare time she volunteers at the Calgary Public Library where she met her Canadian friends and volunteers as a writer at Mabuhay Newspaper, a publication for Filipino readers. For her final year of study, Joan plans on experiencing Lethbridge first hand and attending classes on our main campus. She is excited to commence her studies in a new city and broaden her extracurriculars.
Read what Joan is saying about life as a University of Lethbridge student in Calgary.
Why did you choose the U of L?
I chose the U of L because of its Marketing Management as a second degree program which allows me to pursue and advance a career in Marketing while maximizing my professional experience in the field of communications management.
Describe your experience at the U of L?
It has been really worthwhile. Most of my time spent while in Canada was inside a room because of the pandemic but I didn't allow it to hinder my time in this beautiful country. I joined several virtual events that paved the way for me to expand my network and meet different kinds of people who later on became friends, workmates, and colleagues who can greatly contribute to my future career as a marketing professional.
Is there someone specific who had an important influence on your University of Lethbridge experience?
I would say the Agility Team, particularly Brandy and Layla, have made a long lasting impact in my University of Lethbridge experience. They introduced me to Enactus, an organization to helps solve a social issue through business, which directly impacts my future career plans. They also introduced me to potential employers who can help me develop my marketing and communications skills while also providing me with Canadian experience.
What do you enjoy the most about attending the U of L?
I have enjoyed the opportunities here and the kinds of people I have met. They are all very passionate about what they do. I enjoy interacting with people at the Agility Office, the International Office, the ULSU, and the clubs I joined; the Calgary Students' Association and Enactus Lethbridge.
What one word or phrase would you use to describe the U of L?
Passionate.
What advice would you give to students who are about to begin their postsecondary journey?
I would say, don't limit yourself to only learning inside the classroom. Some of the most life-long lessons we learn are outside of it. Join clubs, attend events, explore opportunities, and meet and get to know as many people as you can.
How has studying in Canada at the University of Lethbridge changed you or changed your life?
It was challenging trying to start a new life while being away from everything I was familiar with. The people I met through the University of Lethbridge have made the journey worth it. They helped me boost my confidence with my career choices and they encouraged me to never play it safe; all the lessons and stories worth telling are always outside of my comfort zone, and getting out of that zone is what the U of L has taught me.
Name one fun thing you loved to do while studying in Lethbridge.
I love joining clubs and being able to volunteer my time with organizations with a notable cause.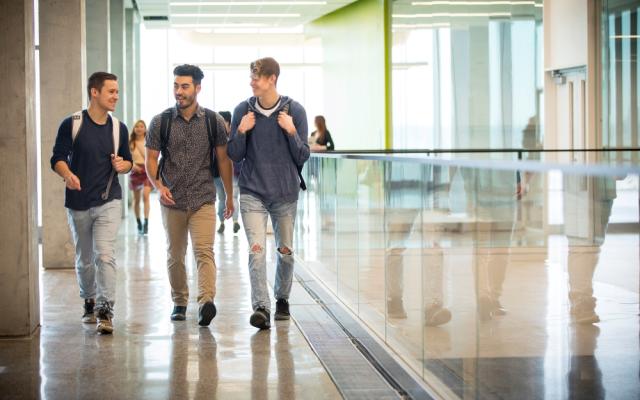 Become a University of Lethbridge Student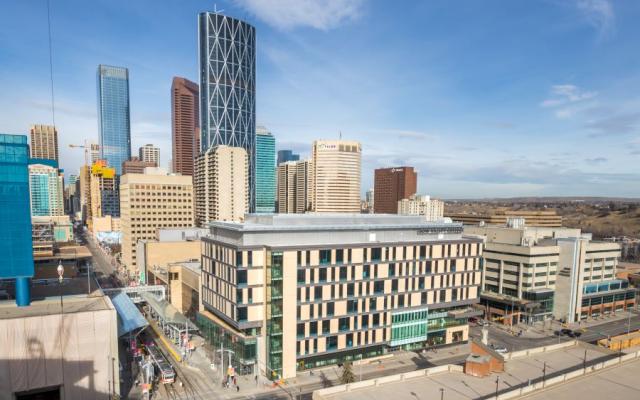 Join the Dhillon School of Business
Explore the many program offered by the Dhillon School of Business and start your rewarding and engaging business education today.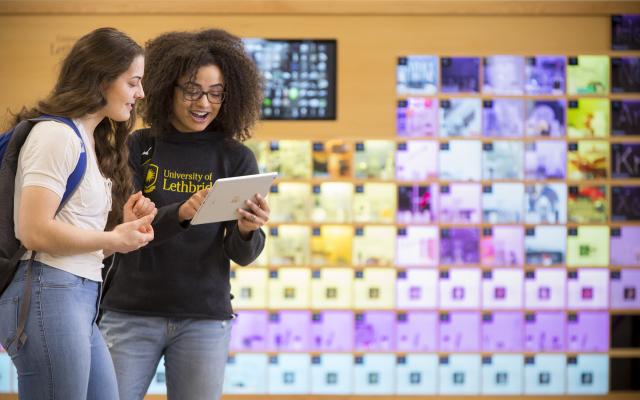 Students who have completed post secondary courses, completed a degree or hold a bachelors degree may be eligible for admission through out our Post-Secondary Admission Route.