The University of Lethbridge is a small scale high quality university.
Alvis Liu
B.Mgt. Accounting | Student from China
English for Academic Purposes (EAP) Graduate
Alvis Liu is an undergraduate student enrolled in the University of Lethbridge's Dhillon School of Business. He has recently completed the Advanced level of the English for Academic Purposes (EAP) program and is excited to begin his undergraduate courses this summer and fall semester (2022). Alvis believes that completing the EAP program has prepared him for success in his chosen field of study. 
Read what Alvis has to say about the EAP program and life as a student at the University of Lethbridge. 
Where are you from? 
I'm from China, Shandong province. 
Why did you choose the University of Lethbridge? 
Deciding to study at the University of Lethbridge, boiled down to three main things: the province's economy, work opportunities, and access to affordable cost of education and living. After balancing these ideals with other provinces and universities, I found that the University of Lethbridge is the best choice overall. Alberta is a great province because the economy is good and there are some big cities like Calgary and Edmonton. For this reason, it became my first choice. My future goal is to pursue global opportunities after graduation, so it is important for me to study in a place that is easy to find employment in future. Lethbridge is quite near Calgary, so it will be easier for me to seek work opportunities as I will have both cities as options. Secondly, there are many co-op opportunities for business majors at this university. Co-op will give me valuable work experience, which will be beneficial when I am looking to be hired in the future. From these reasons, I chose the University of Lethbridge. 
Describe your experience at the UofL? 
I am a recent graduate of the English for Academic Purposes (EAP) language program. The most helpful thing I received from the EAP course was that it greatly improved my English-speaking ability and writing level. In China I only had a few chances to speak English and so being in this environment improved my communication. In the EAP classes, I encountered many different classmates from different countries and from different cultures. Some of my classmates were from South America, for example Columbia and Peru, and some were from the Middle East and Japan. As such, this course provided me with a multicultural environment and the opportunity to communicate with peoples from all over the world. I also found the instructors are perfect, they helped me a lot. 
Do you believe that if you did not take the EAP course, you would struggle with your undergraduate classes? 
Yes, I think so. For example, a lot of students who coming from China, only take a language test like IELTS, on this test they may have gotten a high score, but when they start their classes, they feel a lot of pressure because of their poor language and communication abilities. Taking the EAP course has removed this pressure and made it easier for me to start my undergraduate studies. 
What advice could you offer prospective students? 
If you have a chance to take the EAP program, it is the best choice because it boosts your writing and communication abilities and gives you a chance to meet lots of new friends and adapt to a new environment. 
As a current student at the U of L, what do you enjoy the most about attending the U of L? 
For me, it is the location of our campus. Lethbridge is a silent and beautiful small city, and the natural and societal environment is good. People are nice and it is multicultural. Also, life is convenient but not noisy or busy like some bigger cities. Lethbridge provides me with a good environment to focus on my studies. 
What phrase would you use to describe the U of L? 
A small scale high quality university.  
What is your favorite thing about the U of L and Lethbridge more generally? 
I like the weather in Lethbridge. As for school, I like the friendly, equal relationship between teachers and students. You can express yourself freely.  
Do you live in campus housing? 
I live on campus with local Canadian students. I enjoy living with my roommates. 
Did you use the English language Partner Program? 
I have had two English partners. Last semester I met with my first English partner and this semester I got another one. They are both local student and helped me with improving my communication. We met in person once a week and I got a lot from these meetings. 
Why did you choose residence instead of homestay? 
I am 18 years old, which means I am an independent person. I wanted a challenge to organize and arrange everything by myself. I chose to live on campus also because I could have a better chance to communicate with my roommates and all the resident students in University Hall. It was a good experience. 
Do you believe that the UofL is an affordable university? 
I totally agree. As I said before, after I decided to study in Alberta, I compared all the universities in this province and their tuitions for the accounting major, I found that the University of Lethbridge is the best choice overall.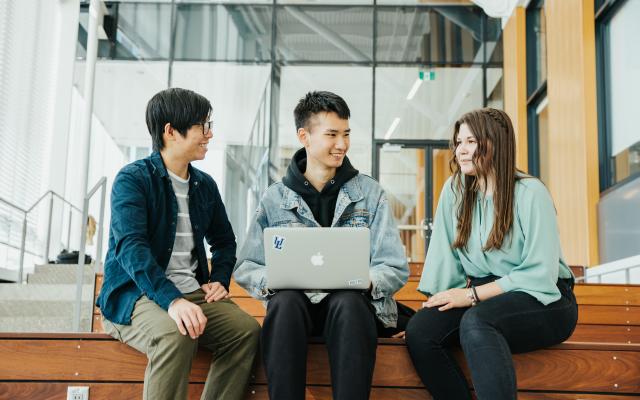 Improve Your Academic English
Don't meet the English Language Proficiency requirement of the University of Lethbridge? Join the English for Academic Purposes program.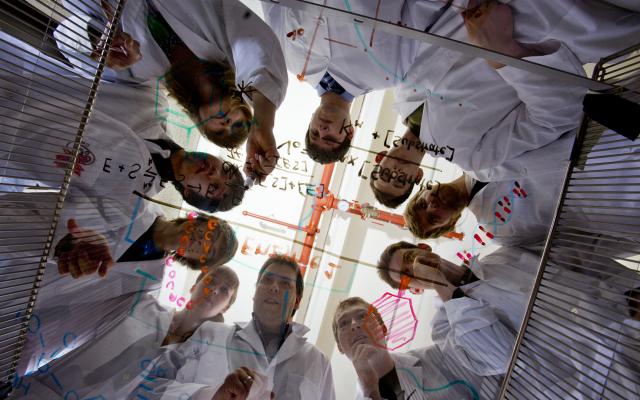 Become a University of Lethbridge Student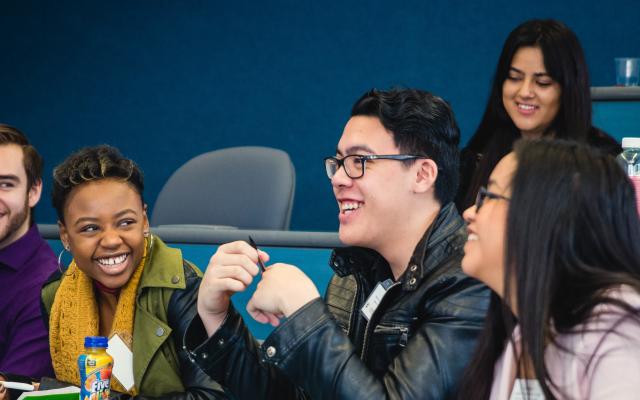 The Dillon School of Business
Whether you are interested in Accounting, Marketing, Finance or more, the Dhillon School of Business has you covered. Explore the many program and start your rewarding and engaging business education today.