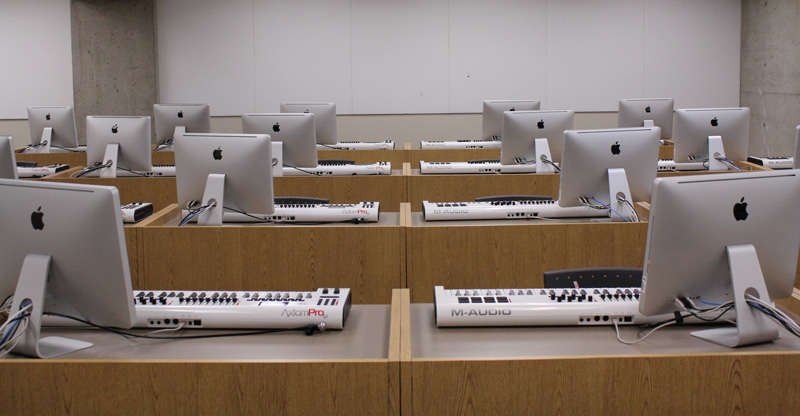 Location: W518
The M-Lab is a 34 workstation instructional lab with an array of industry standard software packages. The lab is designed for audio research and to support the core curriculum in the Bachelor of Music, Digital Audio Arts major.
Who can use the space
Swipe card access only.
All music students may have access to the W518 labs and receive automatic swipe-card access.
Access by request through the Department of Music/Department of New Media admin
Technical Specifications
34 Workstations
3.1 GHz Intel Core i7
16 GB DDR3 Ram
M-Audio Axiom Pro 61 Key Controller
Tascam US144mkII Audio Interface
Software
Avid Pro Tools 2018.4
Adobe Creative Cloud
Arduino
Finale 25
Max 7
Puredata
Processing
Reaper
Omnisphere
Wwise
Vienna Instruments
Logic Pro X
More...