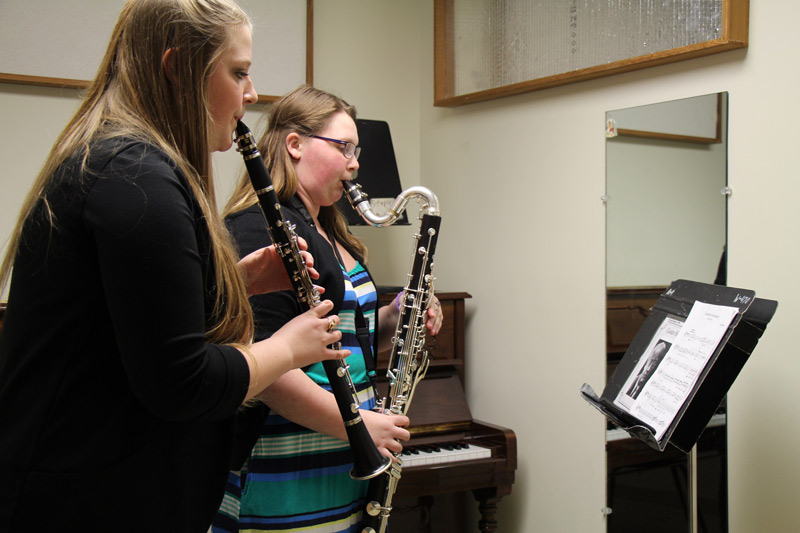 Location: W453A, W573, W579, W587, W452, W454, W458, W460, W577, W581, W583, W585, W591, W593, W595, W597, W453C, W450, W462, W575 and W589
*For Summer 2021 Access to Practice Rooms, please click HERE!
To arrange for a practice room key, please visit Jacques Theberge in W721 or send an e-mail to checkouts@uleth.ca. Keys are for your personal use only.
You may retain your key for the duration of your studies as long as you are enrolled in music classes. However, those students assigned specialized keys (grand piano practice rooms, percussion practice rooms) must return them if you take time off from studio studies, or once studio studies have been completed. At that time, if you are still enrolled in music department classes, you may obtain a general practice room key. Keys must be returned by the last day of exams of the semester that you are leaving studio or have completed all music department courses. If your keys are not returned by this date, or keys are lost, you will forfeit your Key Deposit.
Practice rooms are monitored on a regular basis. Failure to comply with the following rules will result in a loss of practice room privileges:
Before playing any piano, please wash your hands.
Food is strictly prohibited from entering the practice room. Drink is restricted to water. Water must be in a bottle with a lid, and must be kept closed and placed on the floor when not drinking.
Personal belongings are not to be left in practice rooms before or after sessions; you may not use your belongings to reserve a room for you. If a practice room is vacant for more than 15 minutes, it will become available for use by others.
Practice room doors are to be kept locked and closed at all times.
Piano chairs, benches, and music stands are not to be removed from practice rooms for any reason.
Please do not place anything on top of upright or grand pianos.
Who can use the space
Department of Music students registered in Studio courses.