Dr. Josh Davies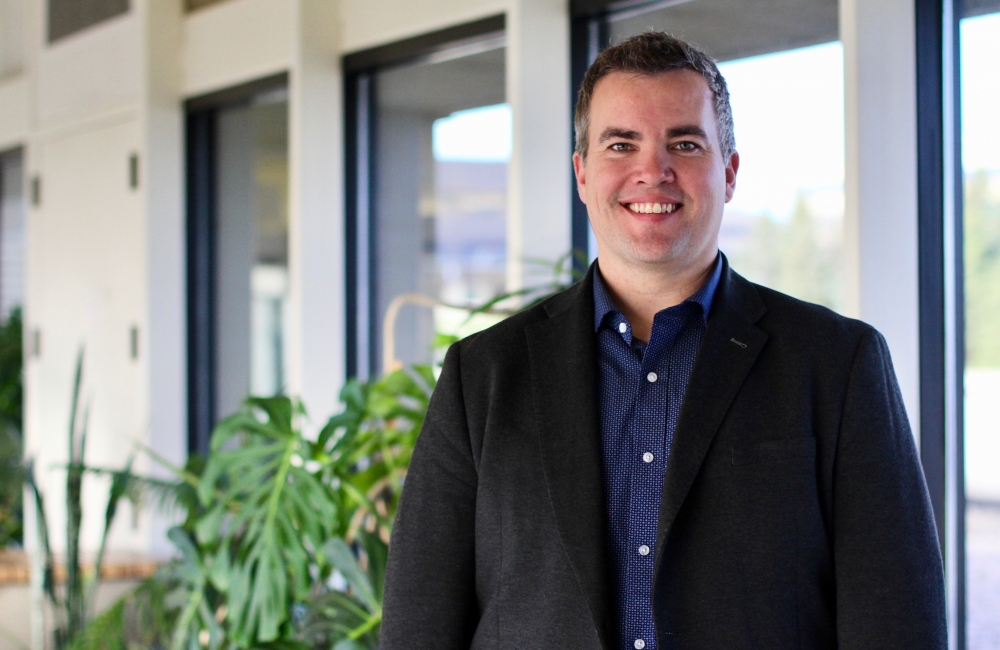 Dr. Josh Davies
Music
Instructor
Specialty
Trumpet, Jazz Ensemble, Jazz History, Rock History
Contact
W752 | 403-317-5068
About
Dr. Josh Davies is a Yamaha Performing Artist and two-time Grammy nominated performer that enjoys a diverse career as a versatile performer and educator. He has performed extensively throughout the United States, Mexico, Canada and Europe in venues such as Carnegie Hall, The Kennedy Center, the Meyerson Symphony Center in Dallas and the Jubilee Auditoriums in Calgary and Edmonton.  He has shared the stage with such artists as Byron Stripling, Phil Smith, Ellis Marsalis, Dick Oatts, Rob Smith, Kenny Garrett, Dewie Redman, Chris Murrell, and Fred Wesley, Fernando de la Mora, José Carreras, The Three Mexican Tenors, Alexander Markov, Raúl Di Blasio, Jens Lindemann, Alastair Kay, Al Muirhead, Tommy Banks, and Mark Gould to name a few. 
Josh's discography spans many genres from classical to jazz, baroque to contemporary, and rock to funk. He is on the premier recording of John Corigliano's Circus Maximus written for The University of Texas Wind Ensemble, which was featured on NPR, at Carnegie Hall and other performances throughout the United States and Europe.  He regularly performs with the Orquesta Sinfónica de la UANL (Monterrey Symphony Orchestra) in Monterrey, Mexico, where he held the position of co-principal trumpet for the 2009-2010 season.  Previously he was principal trumpet of the Round Rock Symphony for four years and has also performed with symphony orchestras of Austin, Abilene, Brazos Valley, Calgary, Kamloops, Lethbridge, Medicine Hat, Monterrey, Monterrey Chamber, Red Deer, Regina, San Antonio Chamber, Temple, Thunder Bay, and Victoria (TX), as well as The Austin Chamber Ensemble, The Austin Chamber Winds, The Austin Lyric Opera, Altius Brass, Prime Time Big Band and the Monterrey Metropolitan Opera Company.  In Lethbridge, Josh also hosts the monthly jazz jam sessions and a the founder/leader of the unique ten-piece jazz group, the Metrik Jazztet.
As an educator, Josh is a professor at the University of Lethbridge in Lethbridge, AB, Canada where he teaches studio trumpet, jazz history, rock history, and is the director of the U of L Jazz Ensemble.  Previous university teaching positions include Temple College, The University of Texas at Austin, Concordia University-Texas and Texas State University.  Dr. Davies holds a Doctoral of Musical Arts and a Master of Music degree from The University of Texas at Austin and a Bachelors of Music degree from The University of North Carolina at Greensboro. His principal teachers include Michael Miller, Edward Bach, and Ray Sasaki (trumpet); Steve Haines, Dennis Dotson, Jeff Helmer (Jazz).
An avid patron of the arts, Josh has served on many boards of arts organizations, the most recent being his appointment to the World Trumpet Society Board of Directors.  He has also been the featured artist at many North American music festivals and conferences that most recently include the Vic Lewis Band Festival and Cantando Festivals.
Josh maintains a busy teaching and playing schedule throughout North America.  He is available for master classes, guest recitals and residencies by emailing him at this provided email.