Adam Mason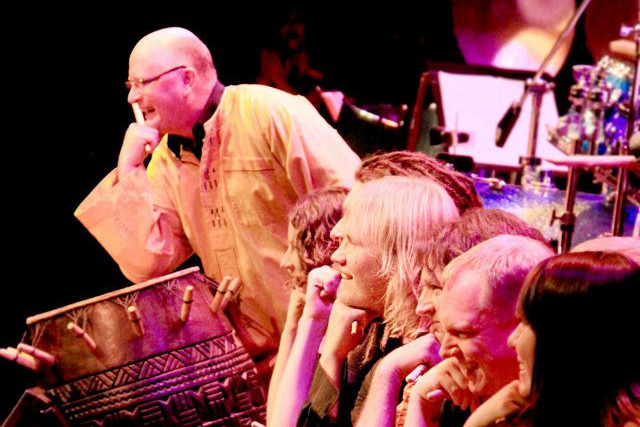 Adam Mason
Music
Instructor, Director of Global Drums
Specialty
percussion ensemble, marching percussion, world music
Contact
W568 | 403-332-4441
About
Adam Mason serves as Director of Percussion at the University of Lethbridge in Alberta, Canada.  He is an internationally active performer, adjudicator and clinician.  Engagements have taken him to Beijing, Hong Kong, Brazil, London, Trinidad & Tobago, Japan, Shanghai, Hawaii, Amsterdam, Ghana, throughout the United States and across Canada, including multiple Percussive Arts Society International Conventions.
AREAS OF EXPERTISE
Adam has developed an international reputation for Research and Teaching in:
Percussion Ensemble
Marching Percussion, DCI
World Music
Solo and Orchestral Percussion
Percussion Pedagogy
Prof. Mason is the founder and Director of U of L Global Drums.  This group tours globally and features two Steel Bands, Chinese Drumming Ensemble, Polynesian Ensemble, two Taiko Ensembles, Samba Batteria, African Music and Dance Ensemble and Percussion Ensemble. 
Adam has taught at highest levels of Marching Percussion including:
The Cadets 10-Time Drum Corps International World Champions
Phantom Regiment and Suncoast Sound Drum & Bugle Corps
U of Louisiana-Lafayette Drumline and WVU Drumline
He currently enjoys consulting with the top marching organization in Canada, the 5-Time World Champion Calgary Stampede Showband and Winter Drumline.
TEACHING AWARDS AND SERVICE
Adam's dedication and passion for teaching have been recognized by being selected as Teaching Fellow with the U of L Teaching Centre (2015-2017) and by receiving the ULSU Teaching Excellence Award 2016-17.
Adam's service to community and building a culture of percussion spans the globe.  It is also felt locally and across Canada.  He serves as Chair of the Percussive Arts Society International Committee.  He is President of the Alberta PAS Chapter - recipient of the 2015 Outstanding Chapter Award, being selected from among all 50 United States Chapters and 34 International Chapters.  Prof. Mason regularly gives teacher workshops, student clinics and educational performances to K-12 schools and universities around the province and at some of the leading music institutions in the world like the Royal College of Music in London, U.K.
EDUCATION
Adam Mason received his Bachelor and Master of Music degrees at West Virginia University under World Music and Percussion Ensemble pioneer, Phil Faini.  Doctoral work was with John Raush at Louisiana State University.  He also studied African drumming at the University of Legon in Accra, Ghana. 
SPONSORS
Adam Mason is proud to be a Yamaha Canada Artist and sponsored by:
Vic Firth Sticks
Zildjian Cymbals
Remo Drumheads
Yamaha, Canada