STEM Summer Camps
Science Technology Engineering and Math (STEM) camps and online programs for the whole family!
---
In-Person Camps for Summer 2021 - Grades 1 - 7 
In order to accommodate additional rules and procedures to ensure the safety of all during COVID19, DE will run only two camps per week and be open to those who have completed grades 1 through grade 7. 
 
The Destination Science & Tech camp will be for those completed Grades 1-3

The Science & Tech Explorers camp will be for those completed Grades 4-7. 
 
Each camp will run throughout the summer but EACH WEEK WILL HAVE DIFFERENT ACTIVITIES so don't worry if you want to come all summer long! 
They will bring technology projects like 3D printing, Spheros, coding, Makey Makey and more, then, of course, allow campers to explore awesome science experiments and activities like exothermic reactions. Our goal is to offer you the "Best of STEM" (Science, Technology, Engineering & Math) this summer. 
Special camps for 2021! 
The InnvateHER camp will be for girls in Grades 3 - 7

Mini uLethbridge

will run for those in Grades 3 - 6
---
2021 Summer Camp Procedures & Safety Protocols
- The following still stands as of July 12, 2021 - 
DURING CAMP
• Each camper will have their own table, chair, and locker assigned to them at the beginning of the week and this will be their workspace exclusively. 
• While all of the DE camps combined fall under the definition of a cohort (50 people), each camp will be assigned either the Outreach Lab or Outreach Classroom for the week and only those campers and staff will be allowed in the room. 
•For the safety of all our participants, the University of Lethbridge continues to require masks in locations that demand multiple-person occupancies such as classrooms, labs, meeting rooms, and relevant studio space.  All campers will be required to bring a clean mask to camp each day and will be required to wear them when inside the University
• Tech and equipment will be assigned to an individual camper and disinfected at the end of each week.  
• Equipment and materials will be cleaned regularly
• DE Camps will not visit the Nicholas Sheran Spray Park like in previous years. 
• All games played outside will align with physical distancing guidelines. 
• Campers will visit the pool (opening dependant) every Monday & Tuesday (Tuesday & Thursday as of Week 4) afternoon as a private booking.
*Fridays are back to full days (9am-4pm) unlike last year*
FOOD/PERSONAL BELONGINGS
• Staff are not permitted to assist/interact in any way with a camper's belongings including bags, clothing, water bottles, lunches.
• Campers must be able to open and close all packaging sent with them. This includes opening and closing their water bottle. 
• All campers must come with a full and labeled water bottle. 
• The sharing of food is not permitted. 
• Lunch and snacks will be eaten outside. 
• Snack times will be staggered, but all campers will eat lunch at the same time. 
DROP-OFF & PICK-UP
• Drop-off is from 8:30am-9:00am. Pick-up is from 4:00pm-4:30pm. There is no extended care offered. 
• Campers will be dropped off/picked up at the S-Parking lot at the North end of the Science Commons. 
• Parents are not allowed within the Science Common building. 
• All campers will wait outside in the covered North Atrium until 9:00 am each day. 
• At 9:00 am campers will travel outside around the building to the Outreach Space and enter through the East Atrium Doors to eliminate the need to walk through the building. 
• Please be aware that the Science Commons is locked and after 9:00 am there will be no one out front to greet you. 
• If you know that you are running behind, it is very important that you call or text 403-915-0651 (the camp cell phone) to let us know.
Join us for mini uLethbridge!  Each of the 3 weeks of MiniU will be hosted by a different department, but will give you a day of each Music, Art, STEM & Sports!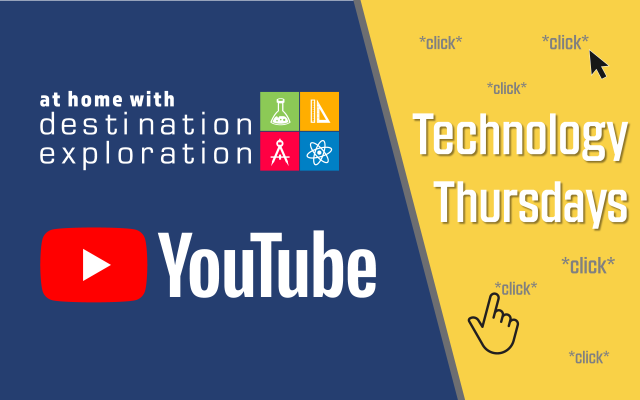 Join us online and follow along with one of our Technology Thursday videos! No tech is required! Remember that if you complete a TinkerCAD activity, you can send it to us and we'll print it on our 3D printers!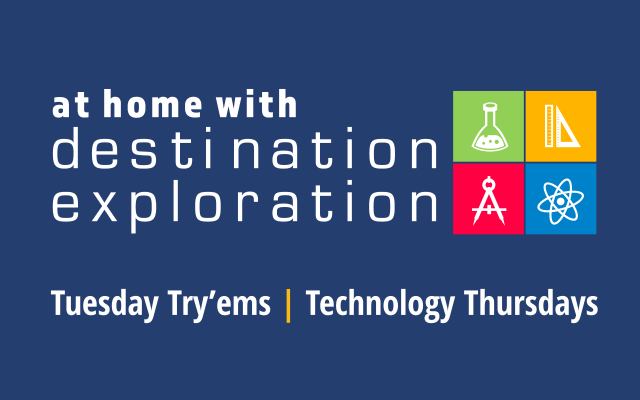 If you're looking for new things to try this summer at home, check out all of our At-Home With DE activities! 
---
Cancellation Policy:
Canceled by us:
Programs canceled due to insufficient enrolment or instructor availability will be fully refunded
Summer Camps are permitted to run under Step 4 of provincial guidelines. If in-person camps are unable to run, you will be refunded the full amount. A virtual option will also be offered at a lower price. 
Cancellation by you
A $20 cancellation/$10 transfer fee is charged for each activity/program cancellation or transfer.
The administration fee is not applicable on refunds due to enrollment quotas.
All cancellations/transfers must be received in writing, by Sport & Recreation Services before consideration.
Canceling within 7 working days and 1 working day prior to the commencement of the activity/program will result in a 50% refund of the original registration fee – the materials portion of registration will not be refunded.
Refunds/transfers will not be considered from 1 day prior to the commencement of the activity/program
Refund requests received after the start of the activity/program will be considered on an individual basis. These requests need to go to the appropriate program supervisor for approval.