CREATE. INQUIRE. DISCOVER.
Welcome to the Faculty of Arts & Science
We are the founding academic faculty at the University of Lethbridge with over 40 disciplines.
Oki, and welcome to the University of Lethbridge. Our University's Blackfoot name is Iniskim, meaning Sacred Buffalo Stone. The University is located in traditional Blackfoot Confederacy territory. We honour the Blackfoot people and their traditional ways of knowing in caring for this land, as well as all Indigenous Peoples who have helped shape and continue to strengthen our University community.
The Faculty of Arts & Science offers instruction in a broad range of subjects, from the humanities and social sciences to the natural and mathematical sciences. The Faculty of Arts & Science commits itself to the development of well-educated persons through the pillars of liberal education, including breadth and connections across disciplines, critical thinking skills, and engaged citizenship at all levels. We emphasize the skills developed by a liberal education, and a balance of breadth of general intellectual background with depth of knowledge in a particular area.
The Faculty of Arts & Science offers three very diverse degree programs: Bachelor of Arts (BA), Bachelor of Arts and Science (BASc), and Bachelor of Science (BSc). As an important part of your liberal education, you will select courses from the humanities, social sciences, and sciences as part of your program requirements. As such, you have the opportunity to study from within your areas of interest even if these areas are not part of your major. You can make your uLethbridge degree exactly that - YOUR degree - individualized to what you want to study.
We are thrilled to announce that we are back to our regularly scheduled in-person and online talks for the 2022-23 season.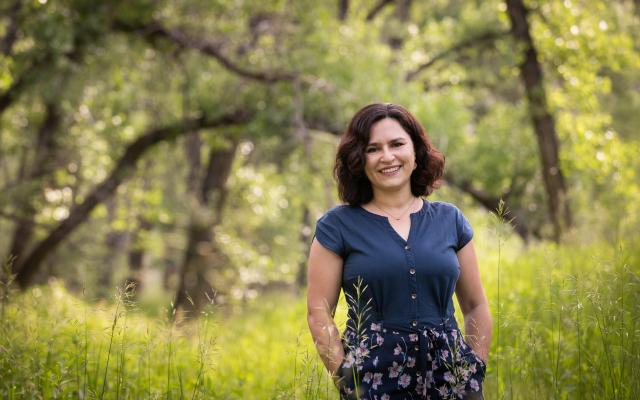 PUBlic Professor Series | Dr. Habiba Kadiri, Mathematics & Computer Science
Resilience in Mathematics
Thursday, January 26, 2023 - 7-9 p.m.
"Math-anxiety" forms at an early age and often follows us into adulthood. Math isn't going anywhere. We use it to varied degrees throughout our lives. So how do we cope with the associated anxiety?
Solving a mathematical problem is a hurdle one encounters starting in elementary school. Attached to this is a unique educational issue known as "math-anxiety." Resilience and persistence are essential skills in research, particularly in mathematics where problems can remain open for generations: the Riemann Hypothesis is a star conjecture that has been fascinating and challenging mathematicians and amateurs for over 160 years. It is a life-long endeavour for a female professional mathematician such as Kadiri to tackle problems, both mathematical and societal, and find resources to overcome them.
PUBlic Professor Series | Dr. Chris Burton, History
Identity and the Russian Invasion of Ukraine
Thursday, February 23, 2023 - 7-9 p.m. (MST)
The Russian invasion of Ukraine in February 2022 took nearly everyone, including the "experts" by surprise, but is rooted in the long and uneasy history between Ukraine and Russia. Chris Burton will analyze the contemporary and historical causes of the conflict with a focus on questions of identity. Vladimir Putin himself claims to be acting on behalf of the diaspora of ethnic Russians but cross-border populations have a long and tangled history. Who is a Russian? Who is a Ukrainian? The answers are complex, problematic, and illuminate the fighting in 2022.
PUBlic Professor Series | Dr. David Logue, Psychology
The Science of Birdsong
Thursday, March 30, 2023 - 7-9 p.m. (MST)
Birdsong is a window into Nature's soul, and an enduring mystery to science. How do songbirds make their music? Who are they singing to? And why do they bother? This interactive lecture teaches the foundations of birdsong science through examples, demonstrations, and stories from a career in birdsong research. Once we understand the basics, we'll get into the weird stuff, like duets, soft song, and the dawn chorus.
PUBlic Professor Series | Dr. David Hobbs, English
What Do We Do
Thursday, April 13, 2023 - 7-9 p.m. (MST)
In this talk, Dr. Hobbs will discuss the goals of literary study, how they have changed over the past century and how they will continue to change in the coming years. Emphasizing the (often surprising) relationship between aesthetic appreciation and ethical imperatives, this talk will argue for the importance of our own, individual sense of "taste" and for the value of continuing to develop that sense throughout our lives. BE WARNED: this talk will include poetry.  
Faculty of Arts & Science News
Student scholarship drive championed by University of Lethbridge alumni and community leaders
When the University of Lethbridge Board of Governors pledged $10 million in match funds for the establishment of new endowed student scholarships, it laid the groundwork for the most ambitious student scholarship drive in the 50-plus year history of ULethbridge.
Now, alumni and community leaders Janice Varzari (BN '90, MEd '02, LLD '21), Terry Whitehead (BA '94), Bernadine Boulet (BEd '88) and Roland Labuhn (BMgt '90) are leading the way through the next phase of the initiative, with ULethbridge students, current and future generations, destined to benefit.
Pictured: (left to right) Janice Varzari, Roland Labuhn, Terry Whitehead and Bernadine Boulet.
University of Lethbridge appoints Dr. Leroy Little Bear as Vice-Provost, Iniskim Indigenous Relations
One of Canada's most respected Indigenous academic leaders, Dr. Leroy Little Bear (BA '72, DASc '04), has been appointed Vice-Provost, Iniskim Indigenous Relations.
The key portfolio signifies ULethbridge's commitment to meaningfully implement the Truth & Reconciliation Commission of Canada's Calls to Action and is entrusted with ensuring the University is a safe and welcoming community for Indigenous students, staff, faculty and community members and that programs, strategies, and initiatives reflect an institutional commitment to incorporating Indigenous knowledge, perspectives and ways of knowing.
$10-million partnership will study the effectiveness of Canada's wetlands in helping achieve climate targets
Wetlands provide habitat for wildlife, filtration for water and even play a role in protecting us from drought. Now a group of Canadian researchers, including Drs. Larry Flanagan and Matthew Bogard from the University of Lethbridge, will study them to learn more about their exact role in combating climate change.
Led by Dr. Irena Creed, vice-principal of research and innovation at the University of Toronto, Scarborough, the project will build scientific understanding of wetlands, their function and the services they provide.
"There's an assumption that nature is storing carbon to a certain degree, but we need stronger evidence to truly know how effective wetlands are as a nature-based climate solution," says Creed.
Researcher's work on how gut inflammation drives changes in brain structure earns national recognition
Seeking to understand how chronic gut inflammation drives changes in brain structure, function, and behaviour, University of Lethbridge postdoctoral researcher Dr. Chelsea Matisz (BSc '05, MSc '09) has received national recognition in support of her quest. Now, as she focuses on how cannabinoids and psilocybin may help remediate chronic inflammation-induced changes in brain and behaviour, she's excited about the therapeutic potential of her work.
Matisz recently received a L'Oréal Canada For Women in Science Research Excellence Fellowship and one of three Royal Society of Canada Alice Wilson Awards. The support validates how important her research is and how widespread and debilitating gut inflammation can be for people.
University of Lethbridge student takes top thesis prize at Canadian Ecotoxicity Workshop
Yamin Raza (BSc '22) capped off her undergraduate degree by winning an award for the best undergraduate thesis in the field of ecotoxicology. She presented her research and received the award at the recent annual conference of the Canadian Ecotoxicity Workshop.
"I was extremely honoured to receive the award," says Raza. "But mainly I'm very grateful to my supervisor, Dr. Steve Wiseman, for all the time he invested in me as an undergrad student. It's only with his support and the opportunities he provided me that I was able to make this achievement."
Scotiabank gift to support Jarislowsky Chair in Trust and Political Leadership
Earlier this year, the University of Lethbridge announced a $2-million investment from the Jarislowsky Foundation to support the development of a collaborative program with four other universities. The program, designed to educate future leaders in government, politics and the public service, has received a significant boost at ULethbridge thanks to a $375,000 gift from Scotiabank to support its development.
"We are very grateful to Scotiabank for choosing to support this unique and valuable program," says Dr. Matthew Letts, dean of the Faculty of Arts & Science. "Scotiabank's gift, in support of the Jarislowsky Chair in Trust and Political Leadership, will directly enhance our ability to provide an exceptional experience for students with an interest in politics, fiduciary policy and public service. Students across the network will develop the transdisciplinary skill set necessary for responsible governance and informed engagement on social and political issues."
Students, Faculty & Staff Stories
Career Bridge: Centre for Work-Integrated Learning and Career Development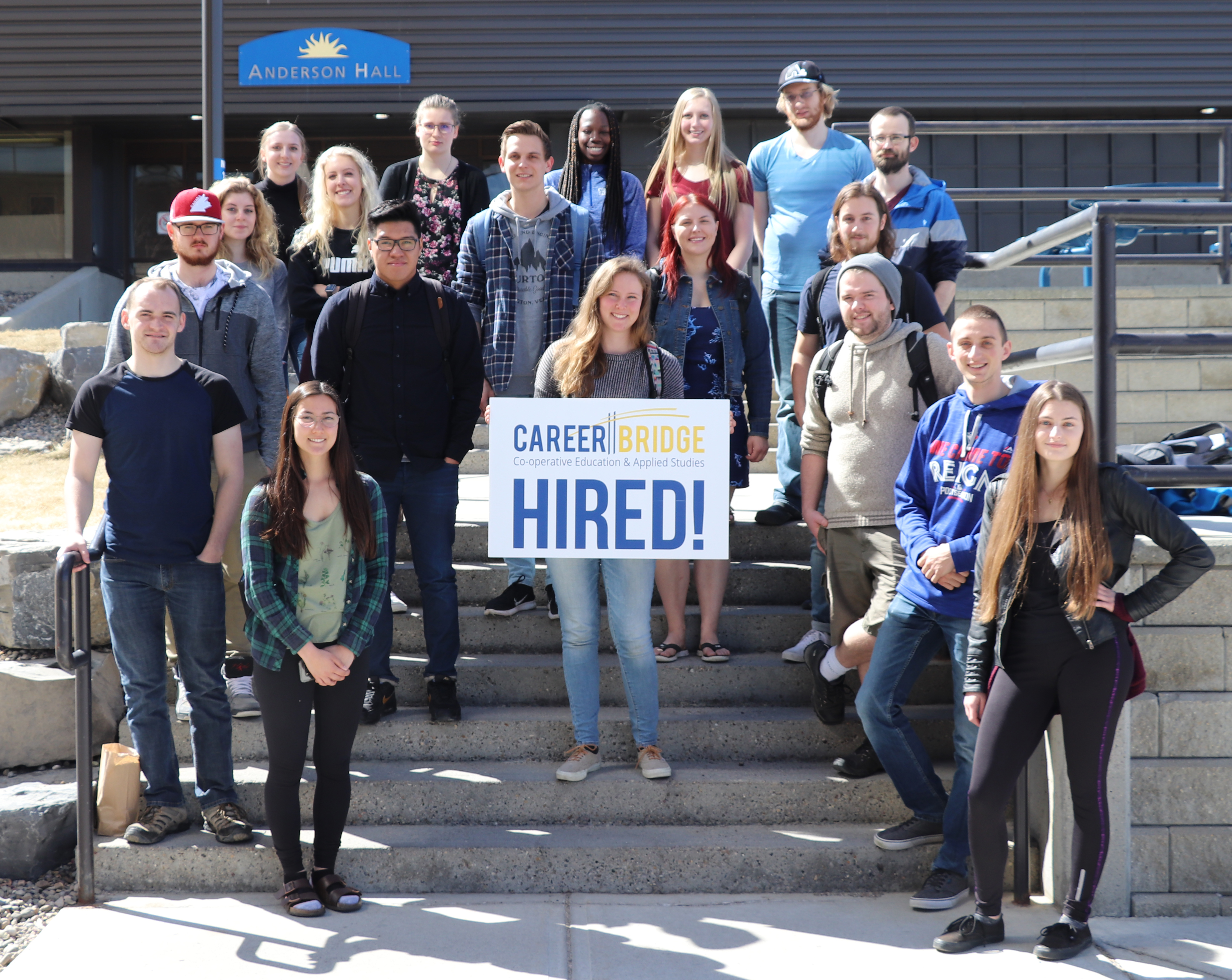 Put Your Knowledge to Work 
Whether you're looking for a more in-depth learning experience by assisting with research projects on campus or by testing your knowledge in a real-life work setting, we can help! The University of Lethbridge is proud to offer you an exceptional opportunity to explore professional development through academic programs and services designed to give you a competitive edge in a fast-changing world.
You have a bright future — experience it via Career Bridge at uLethbridge!