CREATE. INQUIRE. DISCOVER.
Welcome to the Faculty of Arts & Science
We are the founding academic faculty at the University of Lethbridge with over 40 disciplines.
Oki, and welcome to the University of Lethbridge. Our University's Blackfoot name is Iniskim, meaning Sacred Buffalo Stone. The University is located in traditional Blackfoot Confederacy territory. We honour the Blackfoot people and their traditional ways of knowing in caring for this land, as well as all Aboriginal peoples who have helped shape and continue to strengthen our University community.
The Faculty of Arts & Science offers three very diverse degree programs: Bachelor of Arts (BA), Bachelor of Arts and Science (BASc), and Bachelor of Science (BSc). As a liberal education based system, you must select courses from the humanities, social sciences, and sciences as part of your degree program requirements. As such, you have the opportunity to study from within your areas of interest even if these areas are not part of your major. You can make your uLethbridge degree exactly that - YOUR degree - individualized to what you want to study.
Arts & Science Events
2021/22 PUBlic Professor Series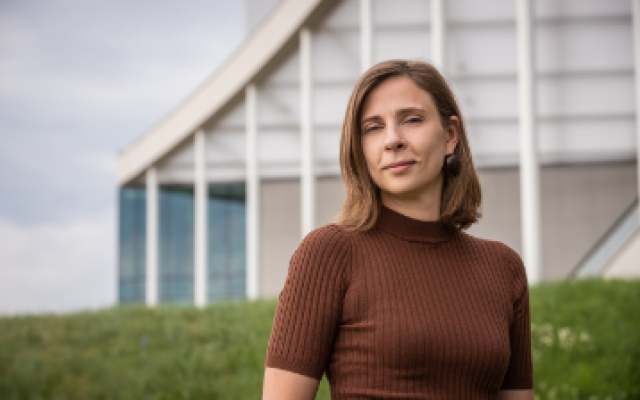 23-Sep-21 Katharina Stevens, Philosophy
Arguing Without Being Cruel: What Morality Has to Say About How We Should Give Reasons
Thursday, September 23, 2021 - 7:00pm - 9:00pm
Event Location: Sandman Signature Lethbridge Lodge, 320 Scenic Dr S, Lethbridge, AB
University recognizes Findlay with 2021 Excellence in Teaching Award
Committed to providing her students with a positive, supportive learning environment, Dr. Susan Findlay of the Department of Chemistry & Biochemistry has been named the recipient of the University of Lethbridge's 2021 Excellence in Teaching Award.
Findlay is noted as a strong lecturer and inspiring leader within the department and was instrumental in getting course content online during the pandemic, becoming somewhat of a technical resource person for her colleagues in the process.
World leading computational chemist, Dr. Stacey Wetmore, honoured with 2021 Speaker Research Award
Dr. Stacey Wetmore is one of the world's leading computational chemists and has pushed the boundaries of modeling nucleic acids and proteins to become one of the most cited and studied researchers in her field. The University of Lethbridge has named Wetmore the 2021 winner of the Speaker Research Award.
"Dr. Wetmore has demonstrated exceptional scholarly distinction and has had considerable impact on her field of study," says Dr. Robert Wood, interim vice-president (research). "She is also a tireless advocate for training and supporting the next generation of aspiring scientists as well as educating the public at large through her knowledge mobilization and translation activities."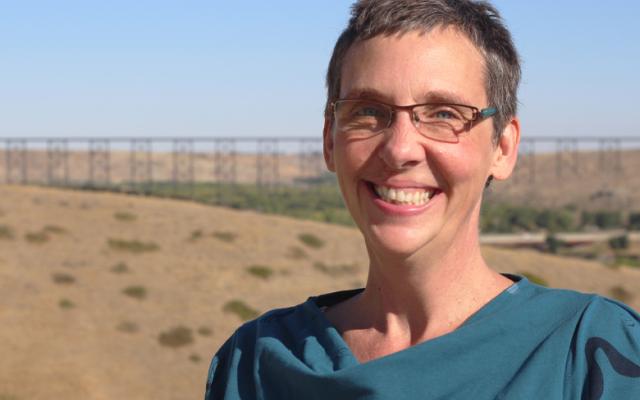 University of Lethbridge names Dr. Suzanne Lenon the 2021 Board of Governors Teaching Chair
Helping her students develop critical thinking skills by encouraging them to be curious about the world around them, Dr. Suzanne Lenon has been named the University of Lethbridge 2021 Board of Governors Teaching Chair (BOGTC).
Lenon teaches a wide range of undergraduate courses in the Department of Women & Gender Studies and she continually explores ways to bridge theory and practice in the design of her courses. This thoughtfulness has led to creative courses that students have said gave them a new way of looking at the world and helped them understand how the theories they learned in the classroom play out in everyday life.
Elder led research and creation project Mootookakio'ssin reactivates Indigenous objects
Mootookakio'ssin, at its simplest description, is a project to create detailed images of historical Blackfoot objects housed in British museums. At its most complex, it is creating a virtual home for Indigenous objects, a place to reactivate the Blackfoot relations within them and transfer that knowledge all the way from Britain back to their peoples in southern Alberta.
After two years of research, construction and creation, this collaborative project between University of Lethbridge and UK researchers, led by Blackfoot advisors and elders, is coming to fruition, culminating in presentations, exhibitions, workshops, and the launch of the digital object microsite in summer 2021, to be housed in the Blackfoot Digital Library.
Attached photo: Melissa Shouting leads a beading workshop in the U of L Art Gallery (pre COVID-19).
Career Bridge: Centre for Work-Integrated Learning and Career Development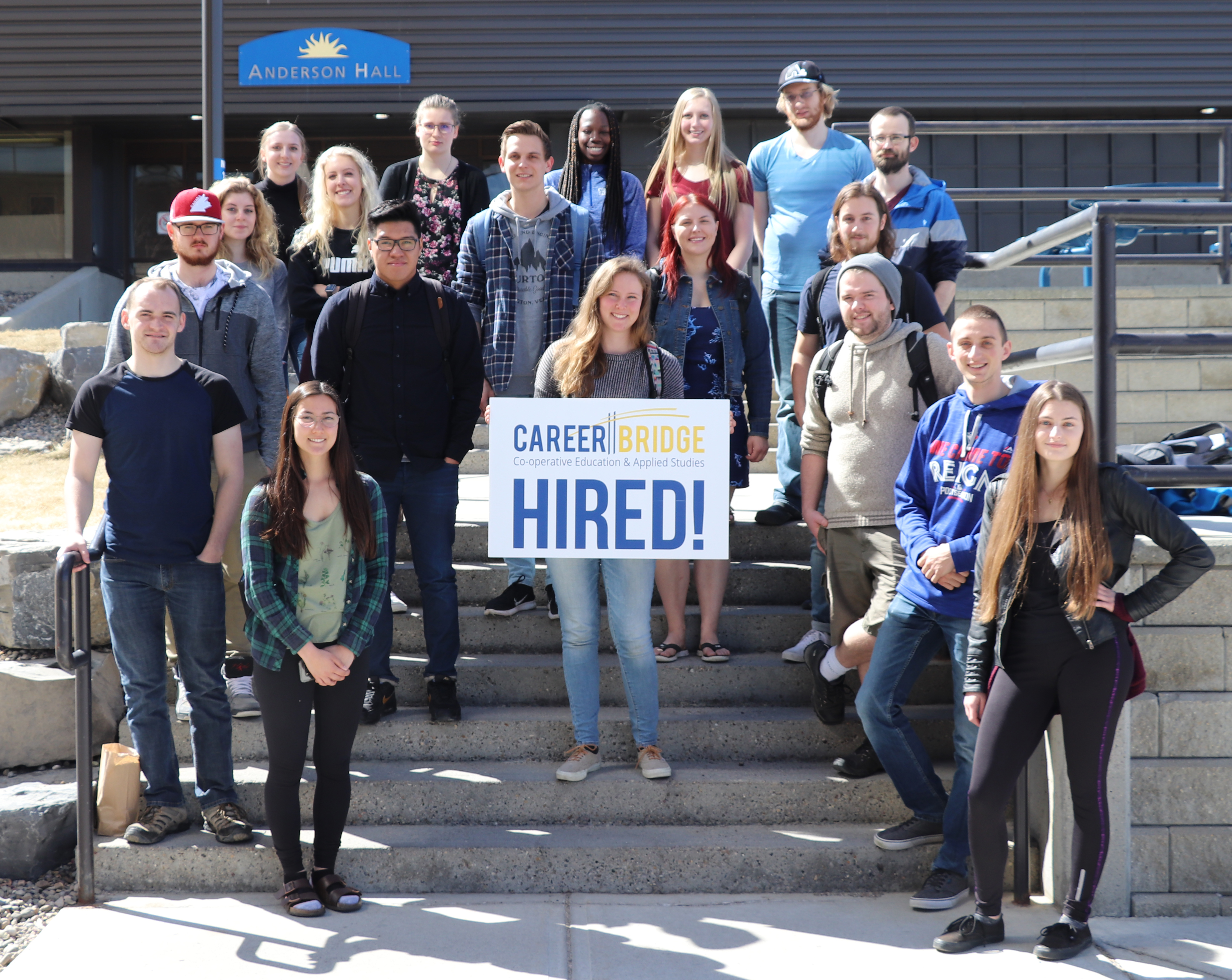 Put Your Knowledge to Work 
Whether you're looking for a more in-depth learning experience by assisting with research projects on campus or by testing your knowledge in a real-life work setting, we can help! The University of Lethbridge is proud to offer you an exceptional opportunity to explore professional development through academic programs and services designed to give you a competitive edge in a fast-changing world.
You have a bright future — experience it via Career Bridge at uLethbridge!