CREATE. INQUIRE. DISCOVER.
Welcome to the Faculty of Arts & Science
We are the founding academic faculty at the University of Lethbridge with over 40 disciplines.
Oki, and welcome to the University of Lethbridge. Our University's Blackfoot name is Iniskim, meaning Sacred Buffalo Stone. The University is located in traditional Blackfoot Confederacy territory. We honour the Blackfoot people and their traditional ways of knowing in caring for this land, as well as all Aboriginal peoples who have helped shape and continue to strengthen our University community.
The Faculty of Arts & Science offers three very diverse degree programs: Bachelor of Arts (BA), Bachelor of Arts and Science (BASc), and Bachelor of Science (BSc). As a liberal education based system, you must select courses from the humanities, social sciences, and sciences as part of your degree program requirements. As such, you have the opportunity to study from within your areas of interest even if these areas are not part of your major. You can make your uLethbridge degree exactly that - YOUR degree - individualized to what you want to study.
Arts & Science Events
2021/22 PUBlic Professor Series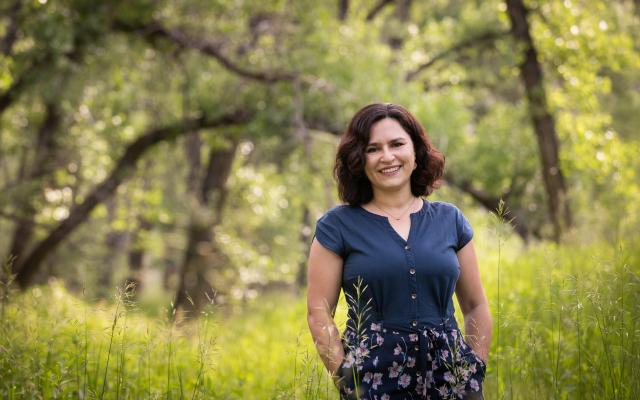 27-Jan-22 Dr. Habiba Kadiri, Mathematics & Computer Science
Resilience in Mathematics
Thursday, January 27, 2022 - 7:00 p.m.
Event Location: Live online broadcast
Registration required: pps-kadiri.eventbrite.ca
Students, Faculty & Staff News
Biophysical Society of Canada recognizes Dr. Trushar Patel with 2021 Young Investigator Award
University of Lethbridge associate professor Dr. Trushar Patel (chemistry & biochemistry), an emerging leader in the biophysical characterization of viral nucleic acids, has been named winner of the 2021 Biophysical Society of Canada Young Investigator Award.
Patel, who came to the U of L in 2016 as an independent researcher, earned a Tier 2 Canada Research Chair in RNA and Protein Biophysics in November 2017. His lab, based out of the Alberta RNA Research and Training Institute (ARRTI), has earned extensive funding support in recent years as it investigates a variety of viral diseases covering everything from Hepatitis B to COVID-19.
U of L neuroscientist earns election to the Royal Society of Canada
Acknowledging a lifelong career with exceptional contributions to the field of neuroscience, the University of Lethbridge's Dr. Robert Sutherland, Board of Governors Research Chair, Chair of the Department of Neuroscience and Director of the Canadian Centre for Behavioural Neuroscience (CCBN), has been elected to the Royal Society of Canada (RSC).
"It's absolutely thrilling and it's really gratifying to know there are colleagues who have been working at the highest level in Canada who recognize our contributions and voted to elect me into fellowship," says Sutherland. "It's a tremendous honour and I think it's also an acknowledgement the University of Lethbridge is a mature research-intensive institution that can hold its own in many areas. It's a great tribute to all the people who put in efforts to create a neuroscience program, and that includes undergraduate students."
Old Sun Community College and the U of L join forces in greenhouse project
Students and community members from the Siksika Nation will soon be learning about sustainable food production thanks to a collaborative greenhouse research project between Old Sun Community College (OSCC) and the University of Lethbridge.
On Friday, July 23, the U of L signed a research agreement with OSCC. This two-year partnership will provide opportunities for OSCC students and Siksika Nation members to learn more about science and technology applications — and engage in traditional educational opportunities for food security and sustainable food production.
Dr. James Byrne, a U of L environmental science professor, says the agreement will provide food security initiatives for Siksika Nation and the Blackfoot Confederacy.
In a first for the U of L, a religious studies scholar wins a Banting Postdoctoral Fellowship
Dr. Shayne Dahl (BA '07), who was a sessional instructor in the University of Lethbridge's Department of Religious Studies until the end of April, has been awarded a prestigious Banting Postdoctoral Fellowship, one of only 70 awarded across Canada and a first for the U of L.
The two-year fellowship worth $140,000 provides funding to postdoctoral fellows who will positively contribute to the country's economic, social and research-based growth.
"We are excited to host our first Banting Postdoctoral Researcher," says Dr. Dena McMartin, U of L vice-president research. "Banting Fellowships are awarded in recognition of high-quality research and researchers, as well as the research environment and quality of experience available. This award reflects Shayne's excellent scholarship and the strength of the support he'll receive from the department and his supervisor, Dr. John Harding."
Photo by Rob Olson, courtesy of Lethbridge College
Students, Faculty & Staff Stories
Career Bridge: Centre for Work-Integrated Learning and Career Development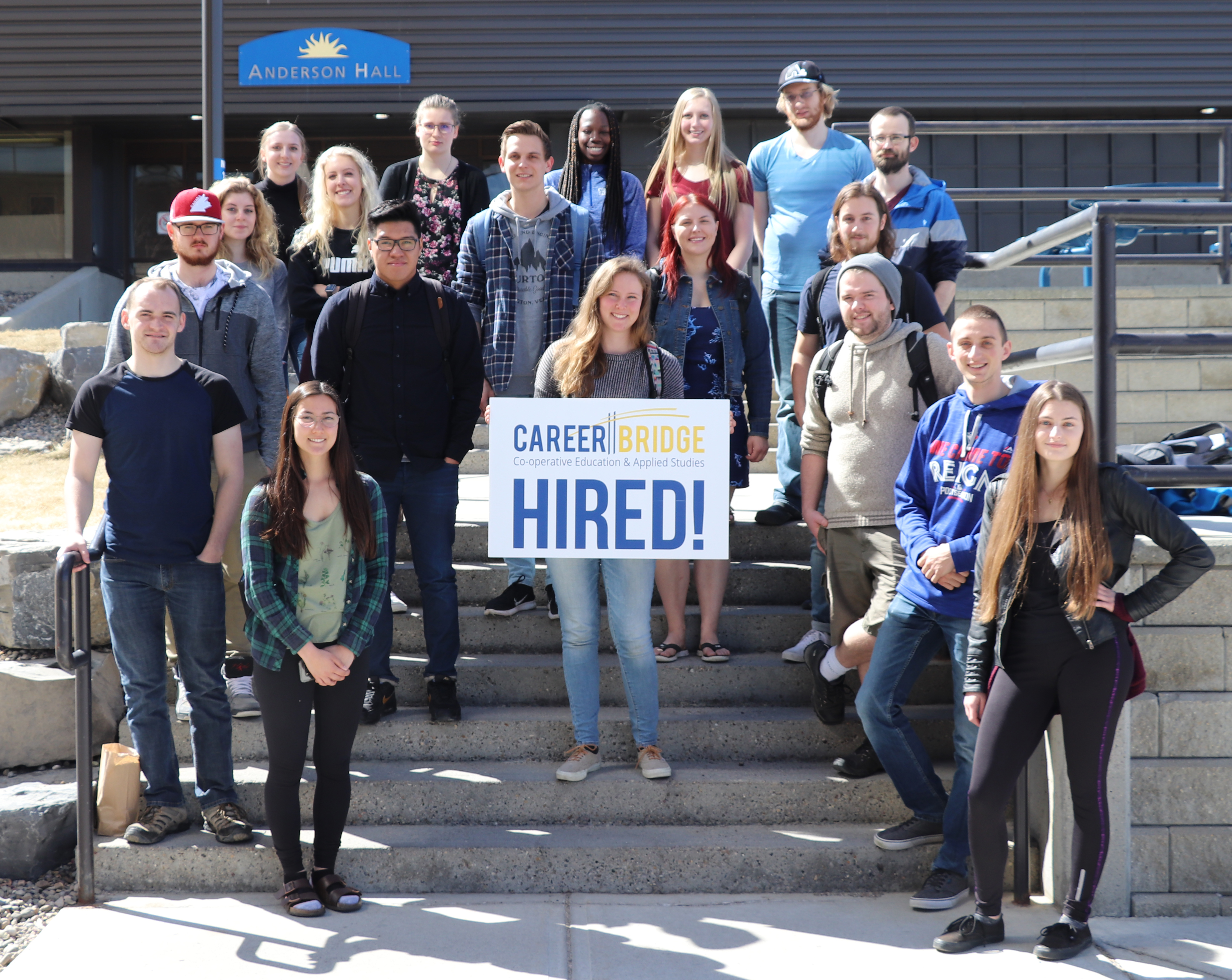 Put Your Knowledge to Work 
Whether you're looking for a more in-depth learning experience by assisting with research projects on campus or by testing your knowledge in a real-life work setting, we can help! The University of Lethbridge is proud to offer you an exceptional opportunity to explore professional development through academic programs and services designed to give you a competitive edge in a fast-changing world.
You have a bright future — experience it via Career Bridge at uLethbridge!