CREATE. INQUIRE. DISCOVER.
Welcome to the Faculty of Arts & Science
We are the founding academic faculty at the University of Lethbridge with over 40 disciplines.
Oki, and welcome to the University of Lethbridge. Our University's Blackfoot name is Iniskim, meaning Sacred Buffalo Stone. The University is located in traditional Blackfoot Confederacy territory. We honour the Blackfoot people and their traditional ways of knowing in caring for this land, as well as all Indigenous Peoples who have helped shape and continue to strengthen our University community.
The Faculty of Arts & Science offers three very diverse degree programs: Bachelor of Arts (BA), Bachelor of Arts and Science (BASc), and Bachelor of Science (BSc). As a liberal education based system, you must select courses from the humanities, social sciences, and sciences as part of your degree program requirements. As such, you have the opportunity to study from within your areas of interest even if these areas are not part of your major. You can make your uLethbridge degree exactly that - YOUR degree - individualized to what you want to study.
Academic Advisors are available daily for virtual walk-in appointments.
We are thrilled to announce that we are back to our regularly scheduled in-person talks for the 2022-23 season for the F.E.L. Priestley Lecture Series and PUBlic Professor Series! And, this year we are bringing more talks than usual.
F.E.L. Priestley Lecture Series | Dr. Steven Pinker, Harvard University
Rationality: What It Is, Why It Seems Scarce, Why It Matters.
Thursday, September 22, 2022 - 7-9 p.m.
Pinker is an experimental cognitive psychologist and a widely-read writer on language, mind, and human nature.  A native of Montreal, he earned his bachelor's degree at McGill University, his PhD from Harvard in 1979, and currently teaches at Harvard University, where he is the Johnstone Professor of Psychology. 
Today, humanity is reaching new heights of scientific understanding—and at the same time appears to be losing its mind. Why do we find ourselves flooded with fake news, medical quackery, conspiracy theorizing, and "post-truth" rhetoric? It can't be that humans are just an irrational species — cavemen out of time saddled with biases, fallacies, and illusions. After all, we discovered the laws of nature, lengthened and enriched our lives, and discovered the benchmarks for rationality itself.
PUBlic Professor Series | Dr. Julie Lee-Yah, Biological Sciences
The secrets of salamanders: what can amphibians teach us about environmental change and resilience?
Thursday, September 29, 2022 - 7-9 p.m.
Amphibians are globally considered to be the most threatened vertebrate group, with over 40% of species experiencing declines. But, as a secretive, often unseen species, there is still a lot we don't know about this group. You may have heard about the salamander crossing tunnels in Waterton Lakes National Park or spotted the little yellow "salamander crossing" sign on your way into the park. Perhaps you have even been lucky enough to encounter a yellow-striped salamander on a trail in the Rocky Mountains or foothills? In this talk, you will learn more about this species and other amphibians in Alberta!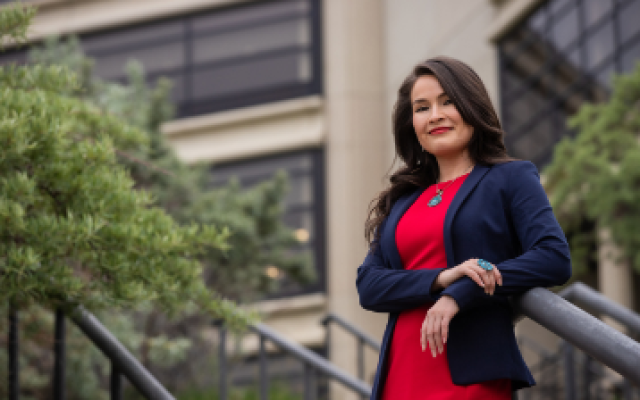 PUBlic Professor Series | Dr. Tiffany Prete (Apooyak'ii), Sociology
The Kainai Stolen Children Era
Thursday, October 27, 2022
Did you know Indigenous children in Canada endured more than just Indian residential schools during the stolen children era? Indeed they did. In fact, for over a century, the Canadian Government used several school models to try to assimilate Indigenous children. In her talk, Dr. Prete will discuss the overarching policies that guided education for Indigenous children while revealing the multiple education models used. Her talk will focus on her Kainai (Blood) People.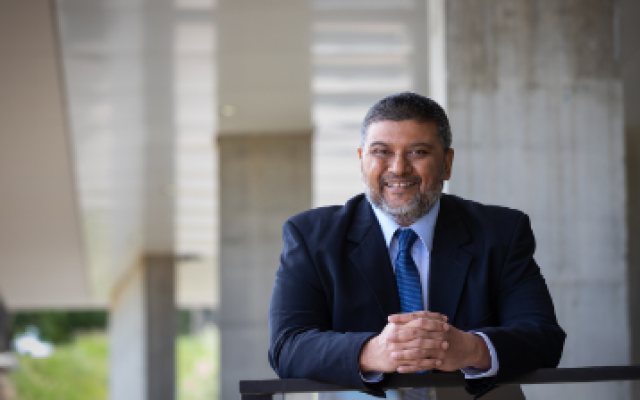 PUBlic Professor Series | Dr. Saurya Das, Physics & Astronomy
Our Universe: its beginning, flow and end
Thursday, November 24, 2022 - 7-9 p.m.
Humankind has always wondered about the fundamental contents, evolution and fate of our Universe. Fortunately, observations over the last couple of decades have provided us with many of the answers, namely that it was very small in the past, it is expanding at an accelerating rate now and that 95% of its contents is dark, i.e. cannot be observed directly. Yet important questions remain as to how our Universe began, if indeed there was a beginning, what the constituents of dark matter and dark energy are, and what is its ultimate fate. One would also like to understand why the Universe is incredibly uniform in all directions and why we have roughly equal amounts of dark matter and dark energy at the current time. In this talk, I will explain what is known about our Universe and present some new ideas to address the unknowns.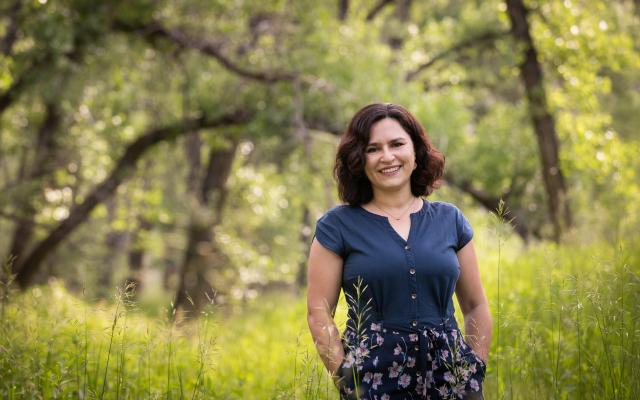 PUBlic Professor Series | Dr. Habiba Kadiri, Mathematics & Computer Science
Resilience in Mathematics
Thursday, January 26, 2023 - 7-9 p.m.
"Math-anxiety" forms at an early age and often follows us into adulthood. Math isn't going anywhere. We use it to varied degrees throughout our lives. So how do we cope with the associated anxiety?
Solving a mathematical problem is a hurdle one encounters starting in elementary school. Attached to this is a unique educational issue known as "math-anxiety." Resilience and persistence are essential skills in research, particularly in mathematics where problems can remain open for generations: the Riemann Hypothesis is a star conjecture that has been fascinating and challenging mathematicians and amateurs for over 160 years. It is a life-long endeavour for a female professional mathematician such as Kadiri to tackle problems, both mathematical and societal, and find resources to overcome them.
PUBlic Professor Series | Dr. Chris Burton, History
Identity and the Russian Invasion of Ukraine
Thursday, February 23, 2023 - 7-9 p.m. (MST)
The Russian invasion of Ukraine in February 2022 took nearly everyone, including the "experts" by surprise, but is rooted in the long and uneasy history between Ukraine and Russia. Chris Burton will analyze the contemporary and historical causes of the conflict with a focus on questions of identity. Vladimir Putin himself claims to be acting on behalf of the diaspora of ethnic Russians but cross-border populations have a long and tangled history. Who is a Russian? Who is a Ukrainian? The answers are complex, problematic, and illuminate the fighting in 2022.
PUBlic Professor Series | Dr. David Logue, Psychology
The Science of Birdsong
Thursday, March 30, 2023 - 7-9 p.m. (MST)
Birdsong is a window into Nature's soul, and an enduring mystery to science. How do songbirds make their music? Who are they singing to? And why do they bother? This interactive lecture teaches the foundations of birdsong science through examples, demonstrations, and stories from a career in birdsong research. Once we understand the basics, we'll get into the weird stuff, like duets, soft song, and the dawn chorus.
PUBlic Professor Series | Dr. David Hobbs, English
What Do We Do
Thursday, April 13, 2023 - 7-9 p.m. (MST)
In this talk, Dr. Hobbs will discuss the goals of literary study, how they have changed over the past century and how they will continue to change in the coming years. Emphasizing the (often surprising) relationship between aesthetic appreciation and ethical imperatives, this talk will argue for the importance of our own, individual sense of "taste" and for the value of continuing to develop that sense throughout our lives. BE WARNED: this talk will include poetry.  
Faculty of Arts & Science News
Researchers earn RDAR support to find viable solutions to mitigate Bovine Respiratory Disease
Researchers in the University of Lethbridge's Southern Alberta Genome Science Centre (SAGSC) and its bioinformatics core are collaborating with scientists at Agriculture and Agri-Food Canada (AAFC) to find viable solutions to mitigate Bovine Respiratory Disease (BRD) — the most prominent feedlot cattle disease in North America — that is responsible for an estimated financial burden of $3 billion annually.
The supported project is led by ULethbridge associate professor Dr. Athan Zovoilis and Dr. Tim McAllister, a principal research scientist at AAFC. Zovoilis, SAGSC director and Canada Research Chair in RNA Bioinformatics and Genomics, Dr. Angeliki Pantazi (SAGSC scientific officer) and Dr. Eric Merzetti (BioNet program manager) are working with McAllister's team and other scientists at AAFC to advance a genomic-based diagnostic pipeline for BRD, based on Alberta herd-specific pathogens, that will increase the precision of antimicrobial use in the provincial cattle industry.
"To date, no tool exists for the identification of BRD pathogens on a broad scale for Alberta cattle producers and there is a need for province-wide architecture to detect and characterize pathogens of interest in BRD — both in terms of virulence and antimicrobial resistance," says Zovoilis. "Our labs at SAGSC and AAFC in Lethbridge have already sequenced, analyzed, and characterized a significant number of BRD bacterial isolates."
Faculty of Arts & Science welcomes new Associate Dean, Dr. Trushar Patel
The Faculty of Arts & Science is pleased to announce that Dr. Trushar Patel will join the Dean's Office on August 1st for a one-year term as Associate Dean. Patel will serve in the Student Issues, Faculty Issues, Internationalization, Space and Outreach portfolios.
"Trushar is deeply committed to the mission and vision of the Faculty of Arts & Science and the University of Lethbridge, whether through his passion for experiential learning, his promotion of research excellence, his contributions to internationalization or his leadership on pandemic safety and return-to-campus," says Dean Matt Letts. "We are delighted to have Trushar join the Dean's Office team in 2022-23."
Trushar joined the Department of Chemistry & Biochemistry at the University of Lethbridge in 2016. He secured a Tier 2 Canada Research Chair in RNA and Protein Biophysics in 2017. In recognition of his early career success, he was promoted to Associate Professor in 2020. Trushar is a Fellow of the Royal Society of Chemistry (UK) and the winner of early investigator awards this year from both the Canadian Society of Molecular Biosciences and the Biophysical Society of Canada.
University of Lethbridge researchers secure SSHRC funding
Four University of Lethbridge researchers were successful as principal applicants in earning funding support from the Social Sciences and Humanities Research Council of Canada (SSHRC). The projects were part of 809 research initiatives from across Canada that received more than $175 million in funding.
Social sciences and humanities research such as this is essential to help Canadians understand and address some of the biggest challenges of our times.
ULethbridge projects include an examination of postpartum depression and maternal mental illness from Dr. Heather Stanley (history); a look at cancel culture from a marketing perspective by Dr. Rhiannon Mesler of the Dhillon School of Business; a study on successfully managing physical activity, from Dr. Scott Rathwell (kinesiology & physical education); and historian Dr. Kristine Alexander's study, Children of the State: Age, Race, and Settler Colonialism in Canada.
As well, ULethbridge researchers such as Dr. Carly Adams (kinesiology & physical education), secured funding as co-applicants on other projects. Adams is part of a Partnership Grant led by the University of Victoria, Past Wrongs, Future Choices, that examines the mid-20th century internment, dispossession and displacement of people of Japanese descent (Nikkei) in allied countries. She also partnered with the University of Manitoba on an Insight Grant, The People's History of Sport in Canada.
Study examines importance of social interaction on brain health in wake of pandemic isolation
As society begins to emerge from the restrictions of the COVID-19 pandemic, social interaction is beginning to return and according to a new study out of the University of Lethbridge — that couldn't come soon enough.
Drs. Gerlinde Metz and Jamshid Faraji (Canadian Centre for Behavioural Neuroscience) wanted to know how important social interaction is and how it affects the brain when such opportunities are limited. They led a group of researchers in examining the effect that physical and social enrichment had on the expression of oxytocin and brain-derived neurotrophic factor (BDNF).
"We showed in 2018 that social support is particularly impactful on females and their mental health," says Metz of their studies in rodent models. "We also discovered that social support helps with longevity and can actually slow down biological aging. We focused on oxytocin levels in the brain because it is the bonding hormone that downregulates stress."
Researchers point to the need to further study the negative health effects associated with discrimination
The University of Lethbridge's Dr. Olga Kovalchuk and her daughter, Dr. Anna Fiselier (BSc '14, MSc '15, PhD '17), a Family Medicine resident at the Cumming School of Medicine at the University of Calgary, are part of a research team calling for more action to end discrimination, along with further studies to identify the health effects of discrimination as they relate to disease and aging.
Discrimination can affect an individual's health in many ways. In addition to limiting access to health care and lowering quality of life, recent research shows discrimination is a chronic stressor that has a physiological impact on the body that could later manifest as disease — something that costs society as a whole.
University of Lethbridge political scientist Dr. Lars Hallström contributed to report from the Business Council of Alberta
With the province of Alberta currently at a crossroads, the Business Council of Alberta (BCA) released its flagship report Thursday — Define the Decade: Building Alberta's Future—Together.
Dr. Lars Hallström, director of the Prentice Institute and University of Lethbridge political scientist, contributed to the report, which examines the state of Alberta and sets out a visionary plan to "create a good life for every Albertan." The plan is the culmination of a landmark research and public consultation process that engaged thousands of Albertans from all walks of life.
"Albertans were remarkably united in their desired vision for the future. We all want a place of belonging, opportunity and solutions," says Hallström. "This report outlines a reimagined and inspirational vision for Alberta's future and a 10-year plan to unleash the province's potential, and to identify and address some of the challenges we face."
Students, Faculty & Staff Stories
Career Bridge: Centre for Work-Integrated Learning and Career Development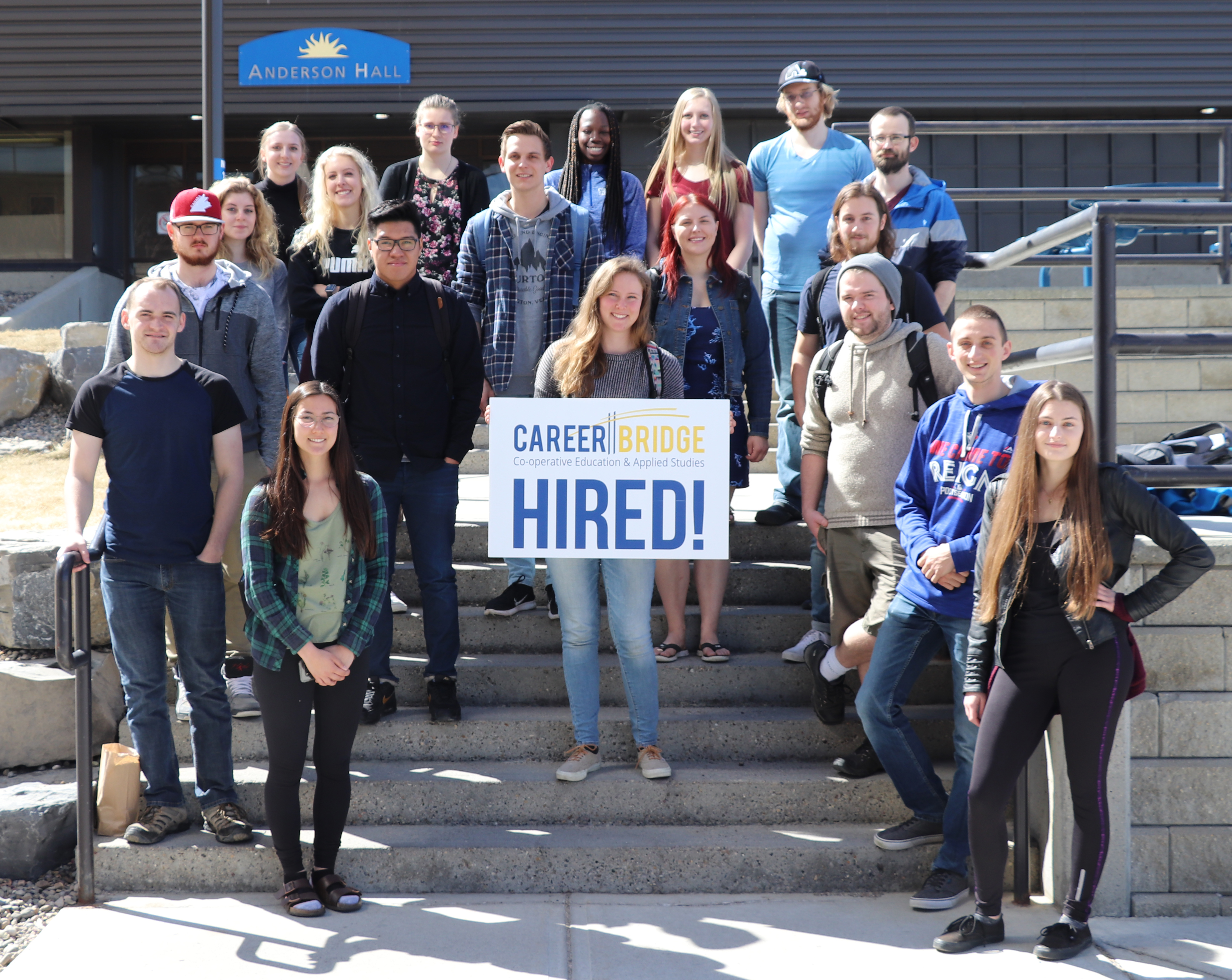 Put Your Knowledge to Work 
Whether you're looking for a more in-depth learning experience by assisting with research projects on campus or by testing your knowledge in a real-life work setting, we can help! The University of Lethbridge is proud to offer you an exceptional opportunity to explore professional development through academic programs and services designed to give you a competitive edge in a fast-changing world.
You have a bright future — experience it via Career Bridge at uLethbridge!