ELEMENTS. CHEMICALS. MINERALS. MOLECULAR. PHYSICAL.
Welcome to the Department of Chemistry & Biochemistry
Chemistry studies the elements that comprise all matter. Everything around us - the air we breathe, the water we drink, the food we eat, the cars we drive, and even our bodies - are made from these elements.
Biochemistry is the study of all living systems at the molecular level. It looks at the chemical and physical basis of life and how these living systems interact with their environments.
Chemistry is often called the central science as it deals specifically with the 112 elements that comprise all matter. There are five branches of chemistry: analytical chemistry, organic chemistry, inorganic chemistry, physical chemistry and theoretical chemistry. The primary focus of the program is to provide you with extensive theoretical knowledge in all five branches of chemistry while enhancing your technical and practical skills with hands-on experience and research opportunities.
The Departments of Chemistry & Biochemistry and Biological Sciences jointly offer a multi-disciplinary major in biochemistry for the 40-course Bachelor of Science (BSc). You can also select a general major in the sciences and choose biochemistry courses as options. Biochemistry will help you develop a strong background in the basic sciences and extensive laboratory skills. Thereby, it provides background for a diverse range of careers in the life sciences, including professional programs such as medicine and veterinary medicine. 
The Department of Chemistry & Biochemistry is home to many advanced instruments which enable cutting-edge research. These tools include nuclear magnetic resonance (NMR), infra-red, Raman, UVvisible, atomic absorption spectrometers, macromolecular x-ray diffractometer, isothermal titration calorimeter, and a surface plasmon resonance spectrometer.
Celebrating Pride in STEM: ACID:BASE Interviews Prominent Canadian Chemists from the 2SLGBTQIA+ Community
Pride in STEM is an international event that celebrates the achievements and contributions of members from the 2SLGBTQIA+ community across diverse scientific fields. This movement advocates for equality and visibility for professionals and students within the 2SLGBTQIA+ communities in STEM. It encourages the celebration of achievements, contributions, and talents of 2SLGBTQIA+ individuals in STEM, highlighting that diversity strengthens scientific and technological progress by fostering an inclusive environment as well as innovative thinking. In celebration of Pride in STEM this month, ACID:BASE (the Lethbridge chapter of Canadians Working for Inclusivity in the Chemical Sciences, Engineering and Technology Network (CWIC)) conducted interviews with two prominent Canadian chemists from the 2SLGBTQIA+ community. These chemists shared their personal journeys, the barriers they faced as a 2SLGBTQIA+ individual, and their advice for aspiring STEM students from the 2SLGBTQIA+ community, as well as highlighted necessary changes to create a more supportive environment within STEM.
Kudos go to Elizabeth Trofimenkoff, a PhD student in theoretical and computational science, on launching her book A Kiss of the Siren's Song at Analog Books last week.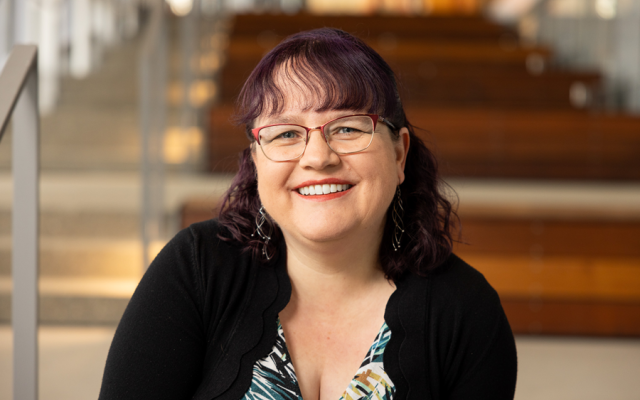 Meet Dr. Susan Findlay, Associate Chair of the Department of Chemistry & Biochemistry, Instructor III
Born in Edinburgh, Scotland, Dr. Susan Findlay moved to Canada with her family when she was six years old. A couple of years later, she found her passion in life.
"My first ever job was as a chess tutor when I was eight years old and I've been teaching in some capacity ever since."
Findlay has been teaching chemistry at ULethbridge for almost 20 years. As the Introductory and Organic Chemistry Coordinator, she's the face of chemistry for first- and second-year students. In addition, she creates, manages and provides technical support for online homework in the courses she teaches and hosts her own YouTube channel and a website with chemistry resources.
Career Bridge: Centre for Work-Integrated Learning and Career Development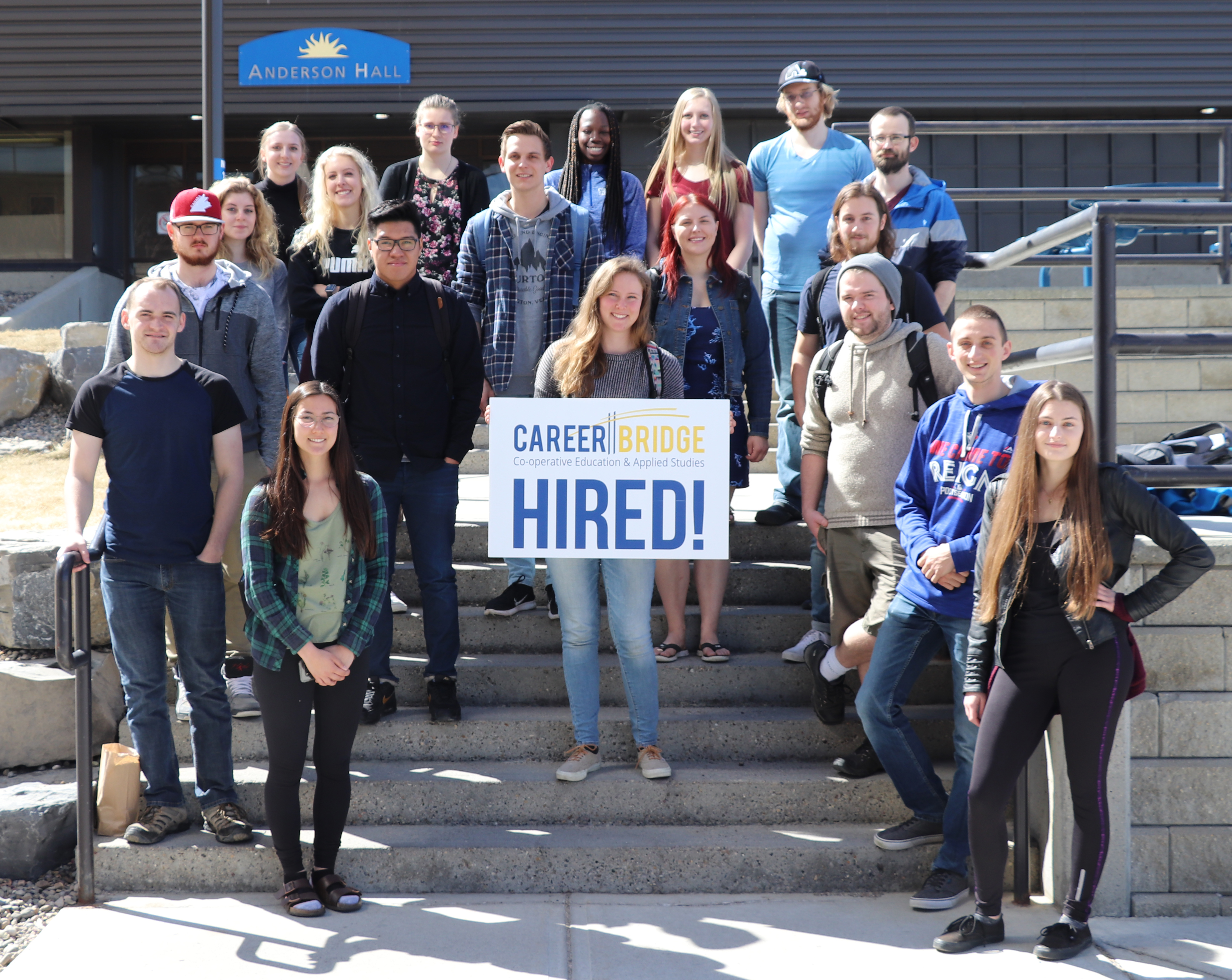 Put Your Knowledge to Work 
Whether you're looking for a more in-depth learning experience by assisting with research projects on campus or by testing your knowledge in a real-life work setting, we can help! The University of Lethbridge is proud to offer you an exceptional opportunity to explore professional development through academic programs and services designed to give you a competitive edge in a fast-changing world.
You have a bright future — experience it via Career Bridge at uLethbridge!