ELEMENTS. CHEMICALS. MINERALS. MOLECULAR. PHYSICAL.
Welcome to the Department of Chemistry & Biochemistry
Chemistry studies the elements that comprise all matter. Everything around us - the air we breathe, the water we drink, the food we eat, the cars we drive, and even our bodies - are made from these elements.
Biochemistry is the study of all living systems at the molecular level. It looks at the chemical and physical basis of life and how these living systems interact with their environments.
Chemistry is often called the central science as it deals specifically with the 112 elements that comprise all matter. There are five branches of chemistry: analytical chemistry, organic chemistry, inorganic chemistry, physical chemistry and theoretical chemistry. The primary focus of the program is to provide you with extensive theoretical knowledge in all five branches of chemistry while enhancing your technical and practical skills with hands-on experience and research opportunities.
The Departments of Chemistry & Biochemistry and Biological Sciences jointly offer a multi-disciplinary major in biochemistry for the 40-course Bachelor of Science (BSc). You can also select a general major in the sciences and choose biochemistry courses as options. Biochemistry will help you develop a strong background in the basic sciences and extensive laboratory skills. Thereby, it provides background for a diverse range of careers in the life sciences, including professional programs such as medicine and veterinary medicine. 
The Department of Chemistry & Biochemistry is home to many advanced instruments which enable cutting-edge research. These tools include nuclear magnetic resonance (NMR), infra-red, Raman, UVvisible, atomic absorption spectrometers, macromolecular x-ray diffractometer, isothermal titration calorimeter, and a surface plasmon resonance spectrometer.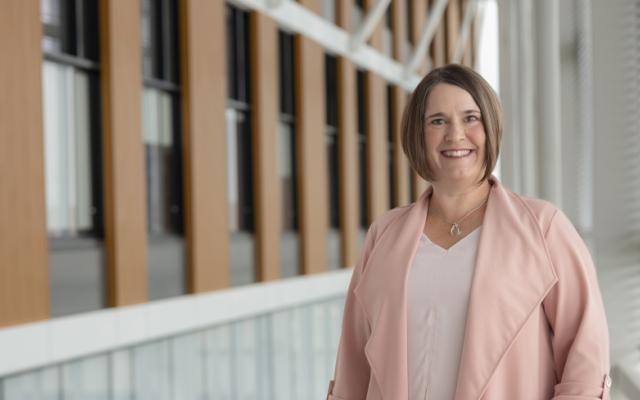 Three University of Lethbridge researchers appointed Canada Research Chairs
Dr. Stacey Wetmore, a professor in the Department of Chemistry & Biochemistry with expertise in computational chemistry, has been appointed a Tier 1 Canada Research Chair while Dr. Julie Young, a professor in the Department of Geography and Environment, and Dr. Trushar Patel, a professor in the Department of Chemistry & Biochemistry, have had their Tier 2 Canada Research Chairs renewed for another term.
Wetmore, Canada Research Chair in Computational Chemistry, will receive $1.4 million over seven years. Young, Canada Research Chair in Critical Border Studies, and Patel, Canada Research Chair in RNA and Protein Biophysics, will each receive $500,000 over five years. These chairs were part of a larger federal announcement on August 29 by the Honourable Randy Boissonnault, Minister of Employment, Workforce Development and Official Languages, on behalf of the Honourable Francois-Philippe Champagne, Minister of Innovation, Science and Industry, and the Honourable Mark Holland, Minister of Health. The announcement included investments of over $960 million to support over 4,700 researchers and research projects in Canada. The $133.7 million in funding for the Canada Research Chairs Program includes 82 new and 75 renewed Chairs.
Dr. Michael Gerken named a Fellow of the American Chemical Society
Dr. Michael Gerken, a professor in the Department of Chemistry & Biochemistry, was recently named a Fellow of the American Chemical Society (ACS), an honour currently shared by only seven other Canadians.
"I was absolutely thrilled and honoured," says Gerken. "It's fantastic to be named an ACS Fellow."
The honour recognizes both scientific contributions to the field of chemistry and service to the Society.
Gerken works in the field of fluorine chemistry. Fluorine is the most reactive element in the periodic table and is used in many different compounds.
"Fluorine chemistry is very specialized because it really focuses on the chemistry of the element fluorine," says Gerken. "It also involves organic, inorganic and polymer chemists within the fluorine chemistry community. The Division of Fluorine Chemistry of the ACS is very international and we have currently around 430 members, so it's a very close-knit community."
16th annual Chinook Symposium
On Friday, September 15, the Chemistry and Biochemistry Department held their 16th annual Chinook Symposium. This event celebrates the research done by high school, undergraduate and graduate students within our department. This year was extra special with the introduction of new trophies for the winners of the best oral presentations, generously made by Agility. The symposium was sponsored by BlueSky Analytical Labs, Flexahopper Plastics Ltd. and the Canadian Journal of Chemistry.
The winners were:
Career Bridge: Centre for Work-Integrated Learning and Career Development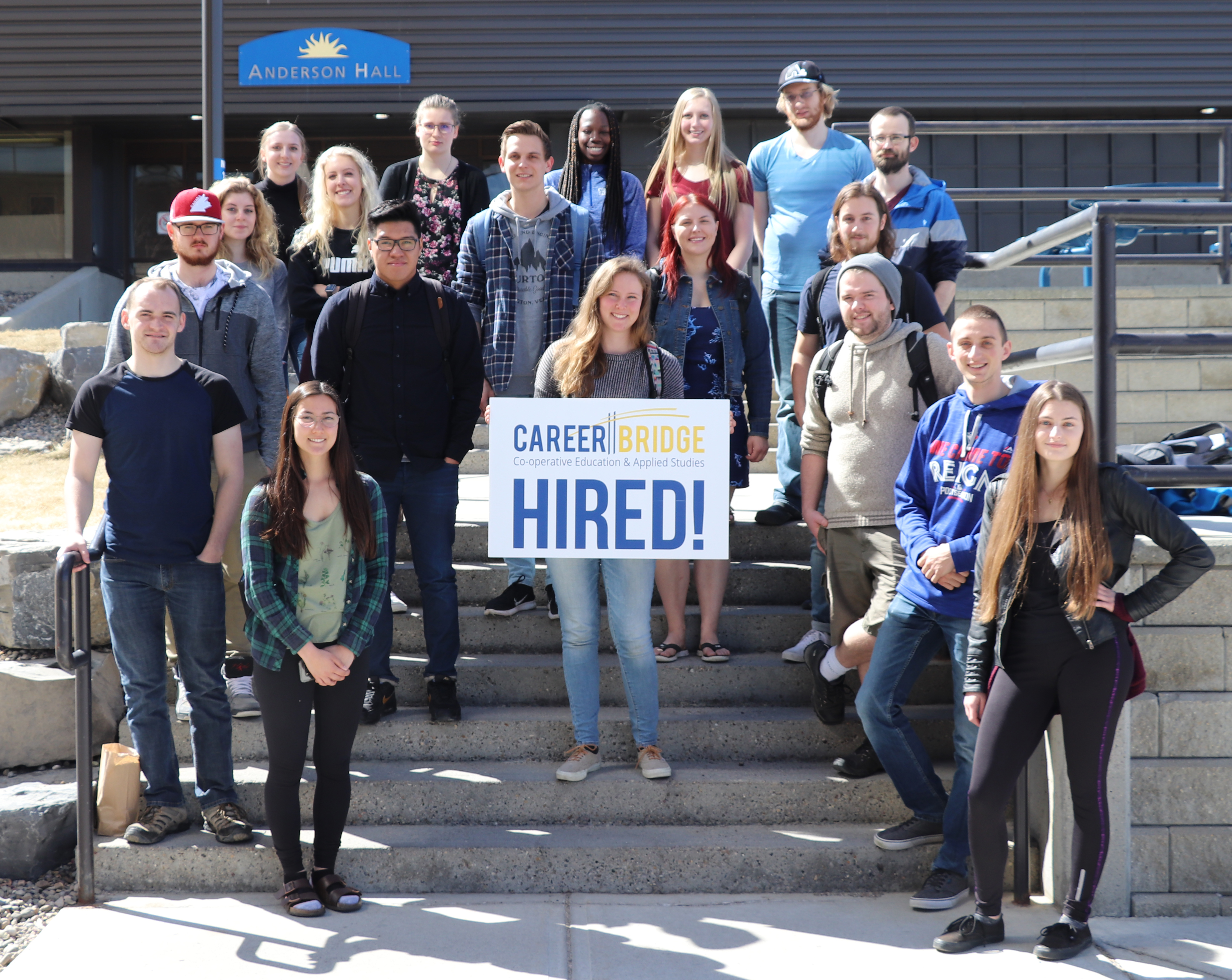 Put Your Knowledge to Work 
Whether you're looking for a more in-depth learning experience by assisting with research projects on campus or by testing your knowledge in a real-life work setting, we can help! The University of Lethbridge is proud to offer you an exceptional opportunity to explore professional development through academic programs and services designed to give you a competitive edge in a fast-changing world.
You have a bright future — experience it via Career Bridge at uLethbridge!