The Aboriginal Health major in the Bachelor of Health Sciences program prepares students for non-clinical work and graduate study in the field of Aboriginal Health.
Admission & application information Request more information
Students in this exciting program work to become creative, skilled, culturally competent, committed, and passionate about creating a more inclusive, equitable society for all. You will learn about historical and contemporary causes for health inequities in areas such as water and food security, diabetes, addiction, and mental wellness; and have the opportunity to learn about traditional Indigenous teachings and contemporary perspectives by engaging with Elders, knowledge keepers, health care professionals, and other Indigenous peoples. You will have the opportunity to develop your skills in a community setting by engaging in a practicum in partnership with rural and urban Indigenous communities.
Major topics in the Aboriginal Health major include traditional Indigenous health concepts, creating healthy communities, preventing disease, creating and evaluating health programs, and conducting health research. The knowledge you develop will be transferable to organizations and communities as they respond to critical health issues facing Aboriginal peoples and all Canadians.
Applicants to the Aboriginal Health major who have previously completed an approved undergraduate degree with a minimum GPA of 2.00 will have the opportunity to complete an individualized 20-course program in just two years. 
The Aboriginal Health major in the two-year Post-Diploma B.H.Sc. program is available to applicants who have completed an approved two-year diploma from an accredited post-secondary institution in the fields of: 
child and youth care
correction studies
criminal justice
health
social work
indigenous studies
The Faculty of Health Sciences will consider diplomas in other areas of study on a case-by-case basis.
Applicants to the Post-Diploma program must have a minimum diploma GPA of 3.00 on the University of Lethbridge 4.00 scale. If you are considering applying to the program with a diploma GPA below 3.00 (but not less than 2.00), you may be considered for admission if you have extensive practical experience in a relevant field.
Graduates of this program will have the ability to navigate between differing models of health and care using culturally safe practices. Graduates will have the skills to seek out careers in health promotion and disease prevention, program and policy development and evaluation, community-based research, community outreach, cultural broker/health advocacy, and wellness counselling, among other areas.
After completion of the program, graduates may find employment in a job such as:
Indigenous Health Coordinator
Aboriginal Health Representative
Community Liaison Worker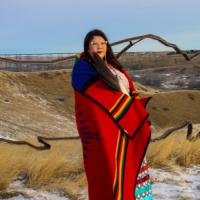 I chose the Aboriginal Health Program at the University of Lethbridge because of the longstanding academic reputation of the institution, paired with the close relationships with neighbouring Indigenous communities and members. The program allowed me to utilize two-eyed seeing (using the lens of both Indigenous and Western ways of knowing) in the classroom as a student and as a critical thinker for the innovative change that is required in our health systems. What I did not anticipate was the healing, the path to self-awareness and the regaining of the warrior spirit that would go hand in hand with the journey. I found a place I belonged; I filled my cup with the power of knowledge from each professor, while honouring the invaluable insights of each Indigenous Elder in the classroom. I cannot thank faculty, advisors, Elders and the dean enough for the support and opportunity they gave me as a student, a mother, a researcher and a student-curriculum committee representative as they pushed me to seek every opportunity that was presented to me. This program is the medicine I think everyone should experience.

Amelle Weasel Fat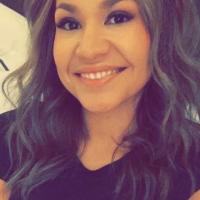 This program was appealing to me because I have worked with my people for the past 13 years and I needed more history behind my people's health issues. I came across this program online, and after my first year it caused an awakening of realization when it came to the health of many of my clients I have helped during my time as a nurse on my own reserve. The topics covered in my first year of studies were eye opening and gave more understanding on how things can be solved when it comes to Aboriginal Health issues on and off reserve. By taking the initiative to learn about my own people across Canada, I have invited the two-eyed seeing approach into my work practices as a current nurse. The classes offered are very informative with great instructors who take the time to help you process/understand the history of Aboriginal People all over Canada, and they care about what they are teaching to their students. The topics covered are not always pleasant to hear about, but the instructors are compassionate about seeing change in contemporary issues Aboriginal People face and deliver up to date information with a gentle heart that change can happen. As a current student I would 100% recommend this program to further your education, as it is a definite asset to my education within the health care field or any organization providing services to Aboriginal People.

Vanessa Ahenakew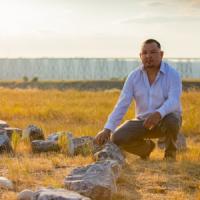 Being a First Nations' member, I've had lived experience of the social inequities and past historical traumas that have had tremendous effect on the overall health of First Nations people in Canada. I love how the Aboriginal Health program utilizes the 'two-eyed seeing' approach, meaning that it teaches and guides students with both the western sciences and our First Nations ways of knowing.
The knowledge learned at the University of Lethbridge is vital in the challenges facing the Aboriginal health field. One of the unique benefits I most admire and appreciate is the use of our traditional knowledge keepers and our First Nations elders, to listen to them within a classroom setting helps me as an individual and as a future health advocate, and the ongoing support and guidance from the elders has helped me be mindful of myself and community. Future students of the program have a lot to look forward to!

John Little Bear