Through educational and practical experiences the Therapeutic Recreation program prepares graduates to be competent entry-level Therapeutic Recreation Specialists in the cognitive (knowledge), psychomotor (skills), and affective (behaviour) learning domains.
---
Therapeutic Recreation uses a systematic process (assess, plan, implement, evaluate, and documentation) towards making changes in a person's emotional, spiritual, mental, social, and physical well-being in the environment that they reside. Therapeutic Recreation engages persons based upon their abilities in planned recreation and related experiences, promotes and educates persons in health and wellness, and reduces or eliminates activity limitations to achieve optimal health and well-being.
Graduates of the program will be prepared to successfully meet the requirements to complete the National Council for Therapeutic Recreation Certification (NCTRC) exam and become a Certified Therapeutic Recreation Specialist (CTRS). Our graduates pursue careers as certified therapeutic recreation specialists in a variety of settings including long term care, acute care, day programs, rehabilitation, youth-at-risk, community centres, and mental health and addictions.
Program Planning Guides Book an Advising Appointment Admission & Application Information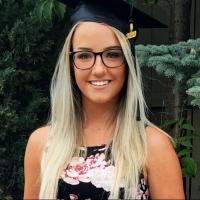 My experience taking the BTR program at the University of Lethbridge exceeded all my expectations. I gained so much knowledge, built lifelong friendships, and created professional networks that have truly helped further my career. The theoretical knowledge and practical applications gained throughout the program and internship have allowed me to excel in the field of Therapeutic Recreation."

Ashley LaValley