Credentials available
Bachelor of Arts
Bachelor of Arts & Science
Bachelor of Arts / Bachelor of Education
Bachelor of Arts / Bachelor of Management
Program description
Political Science is the systematic study of government, politics and political behaviour. It studies how a society governs itself at all levels and various ideas about how it should be governed in the future.
As a political science student you will study how political conflict is organized and resolved in the "real world." You will look at how rulers are chosen, governmental decisions are taken and how decision-making processes are organized. You'll learn how governments design and implement their laws and policies in Canada and abroad.
You will also consider how political leaders understand their obligations towards one another and how decisions are shaped by different views of "what's right," "what works" and "what's possible" in different circumstances.
The Department of Political Science offers four sub-fields of study and encourages you to choose a variety of courses from each area to ensure you gain a broad view of the discipline. These are: Canadian Politics, Comparative Politics, International Relations, and Political Theory.
Minors | Adding a minor to your degree is a great way to explore academic interests beyond your major. A minor is a set of courses comprising a secondary focus of interest. It is generally not related to your major. A minor may be required or optional. Pursue a second passion by adding a minor to your degree.
Honours thesis | If your GPA is high enough in your fourth year, you can opt to complete an Undergraduate Thesis course. This is an excellent opportunity for you to earn an "Honours Thesis" designation on your degree.
Experience learning | Our students have a number of experiential learning opportunities available to them including co-operative education, international exchanges, independent and applied studies as well as volunteer opportunities. uLethbridge is the only university in Alberta to offer co-operative education to all majors in the arts & sciences, at both the undergrad and grad level. Transfer students can actually head out on their first work term before ever stepping foot on campus! For example, many transfer students have completed a summer work term before starting classes in September.
Skills acquired | Studying political science teaches you how to think critically and analytically. In this program, you will develop the skills needed to be able to look at real world social, economic and political problems using political science principles. You will also develop your written and oral communication skills, as well as strong information acquisition and management skills — all highly valued in any business, industry or government department.
Possible careers
Related Fields. There are numerous career options open to political science graduates, like:
Public Service Employment
Foreign Service
Diplomatic Corps
Elected Office
Public Affairs & Relations
Lobbyist
Voting Research
Policy Studies
Political Advising
Regulatory Analyst
Legal Investigator
Public Relations
Social Services Administrator
Public Affairs Reporter
Professional Disciplines & Graduate Studies. Your undergraduate degree in Political Science also provides an excellent foundation for graduate studies, law, journalism, business management and education. The University of Lethbridge School of Graduate Studies offers graduate programs, at the Master and Doctoral levels, spanning over 60 disciplines — so why not consider pursuing grad school right here in Lethbridge! Whether you choose to do your advanced studies at uLethbridge or another institution, know that your undergraduate degree has set you on the path to post-graduate success.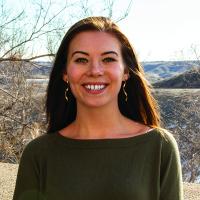 University, for most people, is a time for growth, self-exploration and enlightenment. My experience at uLethbridge was made most meaningful by building relationships with my professors, who took excellent care to be my mentors. They went above and beyond to provide me with opportunities to explore my areas of interest, which therefore personalized my education and strengthened it.
- Brittany (BA '20) Political Science
Sample classes
Introduction to Political Theory
International Relations
Public Administration
Canadian Political Behaviour
The Politics of Canadian Federalism
The Politics of Canadian Trade Policy
The Government & Politics of the United States