Our Recruitment Team
From program selection, registration, student services, and life on campus; they're here to help you make the most of your time at ULethbridge!
Meet our Domestic Recruitment team! 
If you are Canadian or a permanent resident, they can answer your questions about everything ULethbridge-related!
Need help? Book a virtual appointment today!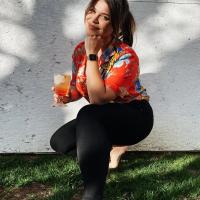 Hi! My name is Meagan and I am the local recruiter, I went to uLethbridge and graduated with a Bachelor of Arts in Psychology. I've been a student recruitment officer for five years; one of my favourite parts of my job is meeting amazing future students from all over Canada. Although I was born in Saskatchewan, I have spent most of my life in Lethbridge and I love it. You'll often catch me walking my dog George, going to thrift stores or just trying to keep all of my house plants alive.

Meagan Koshman
Hello! My name is Cybil, and I'm the virtual recruitment officer! I was born and raised in Calgary then moved to Lethbridge, to earn my undergraduate degree in the Bachelor of Arts/Bachelor of Education majoring in Kinesiology. During my time as a student, I had the opportunity to be a resident assistant (RA); as an RA, I could fully embrace campus community and I met some of my lifelong friends, it was quickly my home away from home. I have encountered many memorable experiences at ULethbridge, and as an alumni, I am eager to help and share experiences with our incoming students!

Cybil Cheung
Hi there! My name is Jessica Jones, I'm the recruitment officer for the Calgary and Area region. I'm University of Lethbridge alumni, with a combined Bachelor of Arts/Management in Psychology and Human Resources. As a student, I was involved with the Students' Union (ULSU) and through these experiences I engaged with many opportunities and supports on campus for students. I'm looking forward to sharing my experiences to help ease the transition into university! As for me, in my free time you can find me running, crafting, or reading comic books.

Jessica Jones
Hello! My name is Amy, I'm the recruitment officer for British Columbia. I am a recent graduate from ULethbridge with my Bachelor of Arts in Political Science and a minor in Women and Gender Studies. As a student, I loved being able to explore my passions, connect with my community, and form relationships with the beautiful people around me. I'm excited to encourage all students in their unique journeys. You'll probably find me with a coffee in hand, wandering the halls, when I'm not in the office!

Amy Lambert
Hey y'all! I'm Savanah, recruitment officer for Northern Alberta. I am a passionate advocate for comprehensive and expansive education. I began my studies at the University of Toronto before taking a brief hiatus to pursue my professional welding designation, returned to post-secondary in British Columbia, and ultimately graduated as Valedictorian of my class for Philosophy, Literature, and Politics. I cannot wait to direct my arsenal of experience toward helping prospective new students.

Savanah Cockrell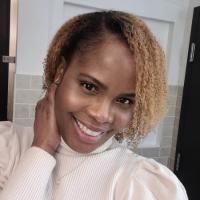 Hi! My name is Hannah, I'm the graduate recruitment officer. I am passionate about engaging with students to help them achieve their goal of getting a Master's or PhD degree. I completed my bachelor's degree in Jamaica and my master's degree in Trinidad & Tobago. Having lived in three different countries, I have made Lethbridge my new home for the past year. I am always down to explore and try new things in the city!

Hannah Thomas
As the manager of international recruitment at ULethbridge, I support my team while they guide international students in their journey from their first inquiry to the offer stages. I was an international student myself, I completed my bachelor's degree in New Zealand and my master's degree in Canada. I've lived and worked in three different countries promoting Canada as a study destination, I'm passionate about helping students make decisions about their post-secondary future!

Gill Adhiraj
I'm the in-country advisor for India, Bangladesh & Srilanka. As a former international student in the UK, I can definitely identify with what it means to travel to another country and explore academic options. I enjoy working with students and their parents, providing guidance to them about the post-secondary study options at ULethbridge. My favourite aspect about travelling is experiencing the new cultures and learning how people within those cultures celebrate and communicate.

Saurav Anand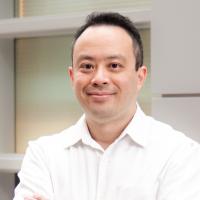 Hi, I'm Jason, the international recruitment officer with responsibilities for territories in Southeast Asia, Latin America, West Africa and China. I have been fortunate enough to have visited many countries around the world, as well as the major cities across Canada! There is great satisfaction in being able to help international students fulfill their education dreams of studying in Canada, with an institution that cares for their students. In my free time, I enjoy playing golf and listening to music.

Jason Ng
My name is Whitney, and I am the international recruitment officer looking after the regional markets of China and East Asia. With 8 years of working experience in institution marketing, student advising and business development and additionally having been an international student myself, I am confident to share my experience and advise our future students on their study options at ULethbridge. The best part of my job is the satisfaction of helping students to shape their future and the opportunities to travel overseas.

Whitney Xie