Summer 2021 Applied Studies Deadline
The deadline to register a Summer 2021 Applied Study is May 10th, 2021. Visit the How to Apply section for more details.
About Applied Studies
The Applied Studies program offers you the opportunity to earn academic credit for learning gained through employment or volunteer experiences. The employability of University students often relates to a blend of professional and personal qualifications, such as previous work experience, maturity, enthusiasm, and an ability to work well with people. Applied Studies provides an opportunity to develop and demonstrate these qualifications by integrating principles learned in the classroom with practical situations in placements such as:
Government Agencies
Volunteer Agencies
Educational Institutions
Corporations
Positions provide:
Experiential learning
Experience related to studies
Skill development
How Applied Studies Work
You must complete a minimum of 120 hours of paid or volunteer experience over a semester (minimum of 12 weeks). In addition to completing placement hours, you submit monthly reports, learning objectives and complete a final academic project related to your academic learning objectives and goals. The type of final academic project you choose will determine the type of credit you can receive.
Credit Options
There are several credit options available:
See the Applied Studies Job Board
Application Requirements
Minimum 2.0 GPA
Second-year standing (minimum of 30.0 credit hours)
Work or volunteer placement that offers significant learning opportunities of a level suitable for the awarding of university credit
Placements may be arranged on your own, or through the Applied Studies office.
Contact Us
If you have any questions, please book an appointment with an Applied Study Coordinator or email applied.studies@uleth.ca.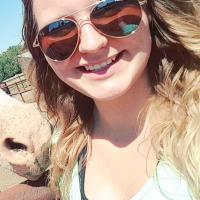 This (applied study) has enhanced my education in so any ways that I could not have imagined, nor learned in the classroom. It is enhancing my education by giving me hands on experience in my field of study … and has allowed me to gain so much real world experience, as well as develop important life skills.

Amanda Maki, BA, Psychology