LANGUAGE. HISTORY. CULTURE.
Welcome to the Department of Modern Languages & Linguistics
Studying languages is about far more than just learning how to communicate in another language. It's about exploring other identities and values through language, literature, history and culture in a global community.
Modern Languages will help you go places… literally! Studying languages opens up a world of possibilities in today's globalized context. The Department of Modern Languages & Linguistics offers instruction in: French, Japanese, Spanish and Linguistics. Graduates from the Department of Modern Languages & Linguistics are working in areas such as: education, speech pathology, travel, government, technology, translation/interpretation, industry and business. Small class sizes and a collegial atmosphere ensure close interaction with peers and professors in courses on language, linguistics, literature, cinema, culture and civilization. Opportunities abound for study and travel in such places as Quebec, France, Spain, Ecuador, Argentina, Chile, Mexico and Japan.
Modern Languages and Linguistics Speaker Series - Dr. Fangfang Li
WEDNESDAY, MARCH 25, 2020 | 2:00-3:00 PM | AH116
DR. FANGFANG LI | Child Speech Development: Integrating, Articulation, Perception, and Motor Control 
Past research has demonstrated that children undergo rapid changes in their vocal anatomy in the first few years of life. These changes include vocal tract enlargement, laryngeal descent, and the eruption of teeth, each of which has distinct biomechanical consequences with regard to the range and type of sounds that can be produced.
In this talk, I will synthesize findings from Linguistics, Psychology, Neuroscience, Kinesiology, and Speech Science to discuss how children learn to produce speech sounds under constantly-evolving anatomical, perceptual, and motor constraints and how their interaction with the language environment shape their perception of their language and guide their articulatory actions.
Modern Languages and Linguistics Film Series - Spring 2020 "Music in Film"
Mar 12th & 18th, 2020 | 4:30 PM | PE275
Film 4: ビルマの竪琴 (The Burmese Harp) - Japan, Kon Ichikawa, 1956
In this stirring anti-war film (one of lchikawa's best-known), a World War II musician soldier disappears at the end of the Burma campaign. He is never found, but his comrades think they recognise him in a harp-playing monk who has devoted his life to burying the unknown war dead.
In Japanese, with English subtitles.
French Language Centre - DELF
French Language Centre (FLC)
French as an Official Language
Today French is an official language in almost 50 countries, including Canada. Spoken by more than 200 million people on 5 continents, French is also an official language of the United Nations, the Red Cross, and many other international organizations.
Accredited Testing Centre
The French Language Centre is an accredited French Language Proficiency Testing Centre. Funding has been provided through a Federal Funding budget under the Official Languages in Education Protocol (OLEP) (or COLEP).
Diplomas are awarded by the National Ministry of Education of France
Testing in Spring and Fall
We offer DELF-DALF tests to students from age 11 and to the general public twice a year, usually in early Spring and late Fall, see website for schedule.
Career Bridge | Co-operative Education & Applied Studies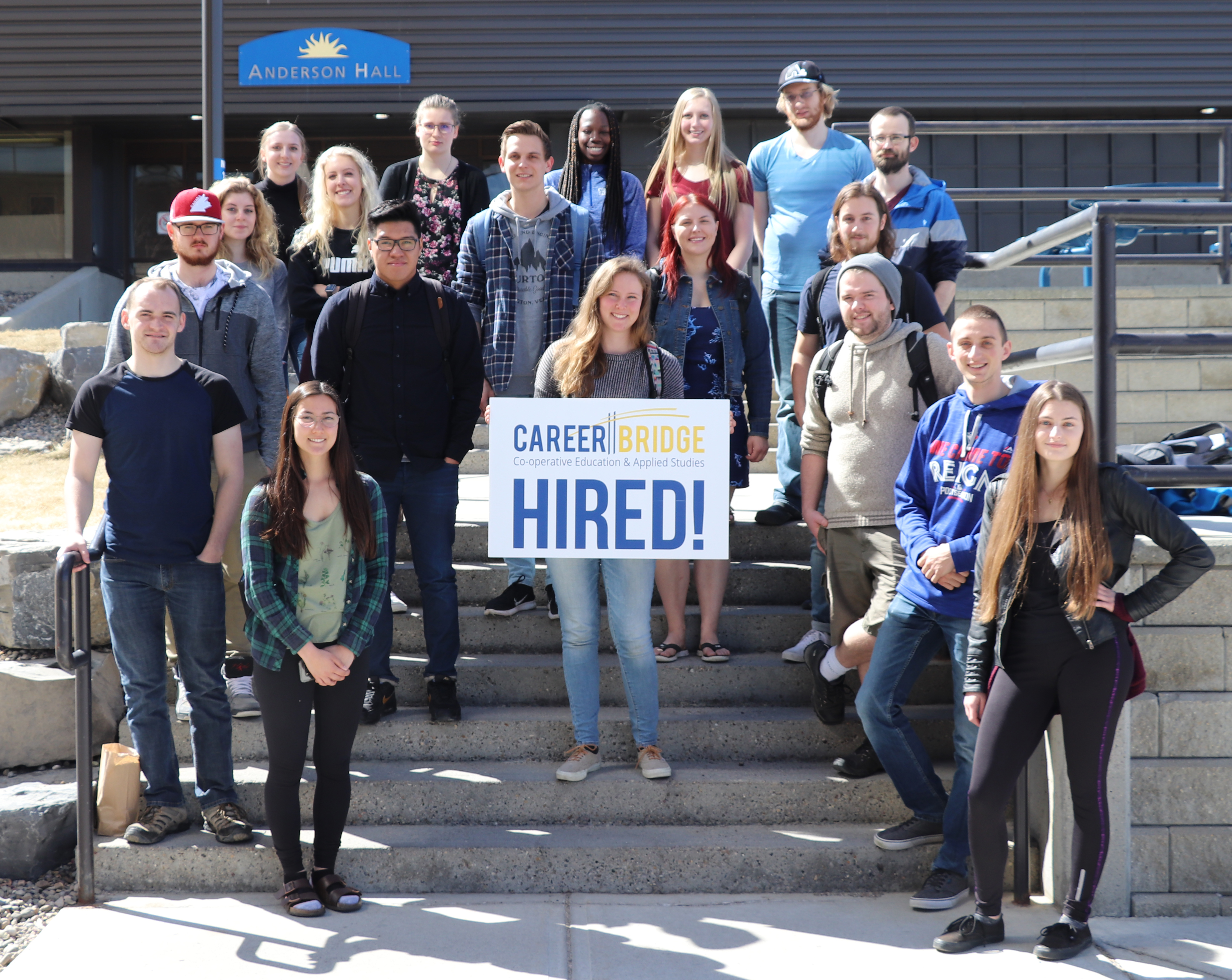 Put Your Knowledge to Work 
Whether you're looking for a more in-depth learning experience by assisting with research projects on campus or by testing your knowledge in a real-life work setting, we can help! The programs available in the Career Bridge office will provide you with a solid foundation for further studies and an excellent framework for a challenging and rewarding career — whatever direction you decide to go. Explore career options, participate in research and develop skills that complement your degree.