LANGUAGE. LINGUISTICS. CULTURE. LITERATURE.
Welcome to the Department of Modern Languages & Linguistics
Studying languages is about far more than just learning how to communicate in another language. It's about exploring other identities and values through language, literature, history and culture in a global community.
Modern Languages will help you go places… literally! Studying languages opens up a world of possibilities in today's globalized context. The Department of Modern Languages & Linguistics offers instruction in: French, Japanese, Spanish and Linguistics. Graduates from the Department of Modern Languages & Linguistics are working in areas such as: education, speech pathology, travel, government, technology, translation/interpretation, industry and business. Small class sizes and a collegial atmosphere ensure close interaction with peers and professors in courses on language, linguistics, literature, cinema, culture and civilization. Opportunities abound for study and travel in such places as Quebec, France, Spain, Ecuador, Argentina, Chile, Mexico and Japan.
Career Bridge: Centre for Work-Integrated Learning and Career Development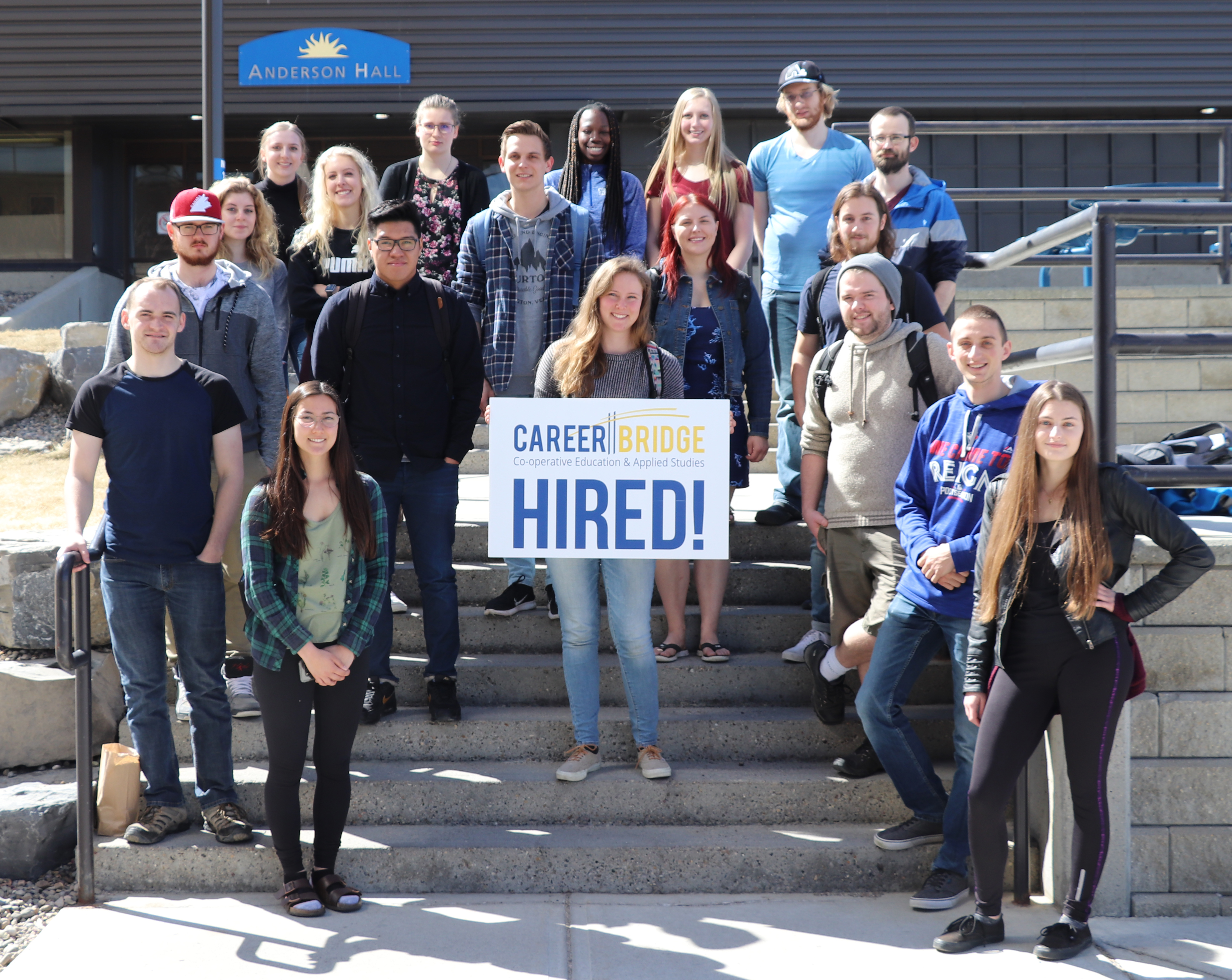 Put Your Knowledge to Work 
Whether you're looking for a more in-depth learning experience by assisting with research projects on campus or by testing your knowledge in a real-life work setting, we can help! The University of Lethbridge is proud to offer you an exceptional opportunity to explore professional development through academic programs and services designed to give you a competitive edge in a fast-changing world.
You have a bright future — experience it via Career Bridge at uLethbridge!