Welcome to your home away from home!
At the U of L, our residences are designed to support you both academically and socially. Housing Services embraces diversity and strives to create an inclusive environment for everyone in the residence community. Living in Residence will aid you in the transition to University life, and afford you the opportunity to forge friendships that will last a lifetime. 
Our Residences
Eligibility to live on campus: Students must be enrolled in full-time studies at all times (9 credits or more per term).
While all students are welcome to apply, preference for on campus Housing is given to non-local students. Due to high demand, we are UNABLE to guarantee rooms to all applicants.
New university student homes
University Hall (traditional style dorms) and Kainai House (apartments) are geared towards students coming directly from High School. Piikani House is geared towards students coming directly from High School or students who have taken time off but do not have any post-secondary credits.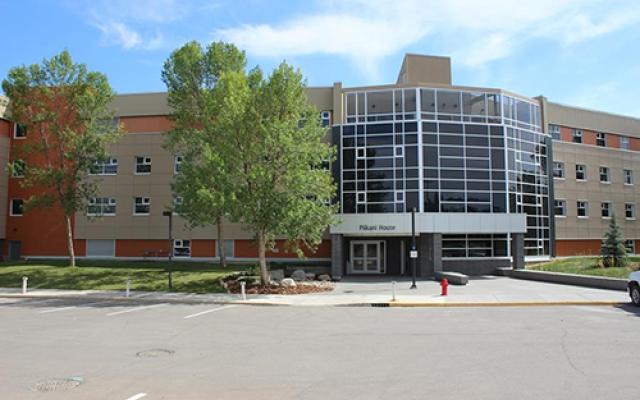 ---
Continuing | Transfer | Mature student homes
Continuing, Transfer, and Mature Student Homes include Siksika House & Tsuu T'ina House (townhomes), Residence Village (townhomes), and Mount Blakiston House (apartments). All bedrooms in Aperture Park are single occupancy.
For parents & families
Living in residence is an opportunity for your student to expand their horizons - meet new people, try something different, immerse themselves in life on campus, and take advantage of all the activities and resources available. We focus on the health and well-being of the total community in order to support students in their personal and academic pursuits. Did you know students living in residence are more likely to graduate?
We're here if a problem arises. Whether it's a concern with a roommate, a burnt out light bulb or getting connected with academic support or student services, we are here to help your student be successful.