We can't wait to welcome you to ULethbridge!
The Faculty of Arts & Science is excited to welcome you to the University of Lethbridge for Open House. In the midst of generational changes to post-secondary education, we continue to pursue excellence in teaching and research. When choosing a university, look for a place that both challenges and supports you. Look for a place that encourages you to be the best version of yourself. Look for a place where you can ask your professor questions. A place where you can participate in research and hands-on learning and take a range of classes that will not only count towards your degree, but also inspire you. We are ready to guide your journey and can't wait to meet you.
Fill out an online contact form to meet with an advisor.
 artsci.advising@uleth.ca
(403)-329-5106
ulethbridge.ca/artsci/advising
We recorded several sessions that may be of interest to you! Watch them here.
Mini-Lectures/Research Talks
Our faculty members are more than teachers. They are on the forefront of their disciplines and are working within evolving bodies of knowledge. They bring their research to the classroom, enabling students to see actual research in action. In this session, you will hear from our first group of faculty members who will showcase their area of expertise by presenting 5-minute mini-lectures or research talks. You don't want to miss this!
---
Shining Students
Our Shining Students are engaged inside and outside of the classroom. What makes a student shine may differ from person to person, but they all share a passion for learning. They may be top students or involved in an innovative project, or possibly they are participating in ground-­breaking research, playing Pronghorn athletics, fighting for social issues or all of the above! In this session, you will get to meet a handful of our Shining Students and learn about what makes their ULethbridge experience unique.
---
Global Citizenship Cohort (GCC)
The Global Citizenship Cohort (GCC) offers a unique opportunity to connect some of your first-year courses around a common theme while interacting with a group of like-minded students and forming life-long friendships. The themes for 2021/2022 (Fall 2021 start) are Environment & Culture AND Challenging Worldviews. If working with others to improve the world as global citizens appeal to you, join this small group of curious and motivated students and enjoy an enhanced first-year university experience.
---
Research Internship Concentration (RIC)
The Research Internship Concentration (RIC) allows you to make discovery through biological research an integral part of your university program. Imagine being the first to discover something about a gene, a cell, an organism or an ecosystem! In your first year, after an orientation to the tools necessary to conduct research in one of the many biological sub-fields, you will be participating in unique and current research projects. Each subsequent year will build on these skills with an emphasis on designing, carrying out, and presenting the results from research projects under the guidance of faculty and graduate students. You will also have the opportunity to carry out independent research by choosing to do an independent study or an undergraduate thesis in your final year.
---
Undergraduate Research
ULethbridge is one of Canada's most influential research universities — we are home to leading research centres and world-renowned faculty members who bring their research into the classroom and actively engage students in research at the undergraduate, graduate and PhD level. Yes, we said undergraduate level. At many universities, this type of research is reserved for students at the graduate level. In this session, you will hear from three students about the research projects that they have been involved in. This research work covers disciplines in the humanities, sciences and social sciences.
---
Indigenous Student Success Cohort (ISSC)
The Indigenous Student Success Cohort (ISSC) is a first-year credit program that provides Indigenous students who are not fully admissible to the University of Lethbridge an opportunity to enter into, and succeed at, university. Our program provides a solid foundation of core skills in a supportive cohort environment that attends to Indigenous Ways of Knowing and Learning. The program also provides cultural and peer support, advising, and academic skills development to create a positive first-year experience that positions students for success in further undergraduate studies.
---
From uLethbridge to Notre Dame. An alumni story.
All around the globe, ULethbridge alumni play essential roles in their communities. In this special presentation English professor, Dr. Dan O'Donnell interviews Rachel Hanks (BA '15), who is finishing up her PhD in Old English at Notre Dame.
Indigenous Student Success Cohort
The Indigenous Student Success Cohort is uniquely designed to help First Nations, Métis and Inuit students enter into the programs of their choice at uLethbridge.
---
Academic Writing Program
Are you seeking stronger foundations in writing for university-level studies? Do you want to develop skills for creating effective arguments? Are you ready to learn techniques for citation, research, and critical thinking?
artsci.writing@uleth.ca | ulethbridge.ca/academicwriting
---
Agricultural Biotechnology
Do you enjoy thinking up new solutions to environmental issues? Do you believe that science and technology hold the answers to many of our problems? Are you devoted to providing food for the planet? Do you want to be the one to make a difference?
agbiotech@uleth.ca | ulethbridge.ca/agbiotech
Agricultural Studies
Does farming or ranching define who you are? Do you long for a career that will enable you to enjoy a rural agricultural lifestyle? Do you want to be the one who makes a meaningful difference in improving agri-food production, marketing and trade?
agstudies@uleth.ca | ulethbridge.ca/agstudies
Anthropology
Does the thought of living in some far-off country give you butterflies? Do you love hearing stories about how other people live? What they value? Or what they believe? Are you fascinated by human diversity?
anthropology@uleth.ca | ulethbridge.ca/anthropology
Applied Statistics
Would you like to investigate real-world problems in business, health, ecology, human behaviour and more? Are you interested in making sense of the world by analyzing data? Are you ready to contribute to essential decision-making in both public and private sector industries?
appliedstatistics@uleth.ca | go.uleth.ca/applied-statistics
Archaeology & Geography
Do you enjoy learning about ancient civilizations? Does the idea of unearthing artifacts excite you? Do you like searching through collections and archives for clues to an historical puzzle you may not have all the pieces for?
archaeology@uleth.ca | ulethbridge.ca/archaeology
Biochemistry
Are you fascinated by all living systems? Are you curious to know how life works on the molecular level? Do you dream of helping to solve global health issues? Would you like to assist creating alternative food or energy sources? Does a career in medicine or pharmacology interest you?
biochemistry@uleth.ca | ulethbridge.ca/biochemistry
Biological Sciences
Were you the kid who had to turn over every rock to see what was living under it? Did you ever wonder how a seed knew how to grow up to be a tree, or how a hummingbird's wings beat so fast? Are you continually fascinated by the natural world?
biology@uleth.ca | ulethbridge.ca/biologicalscience
Canadian Studies
Are you fiercely patriotic? Does the sound of the Canadian national anthem fill your chest with pride? Do you believe — without doubt — that we live in the best country in the world?
cnd.studies@uleth.ca | ulethbridge.ca/canadianstudies
Chemistry
Do you have a naturally inquisitive mind? Do you like to break objects down so you can see how they work on the inside? Do you enjoy contemplating new solutions to current issues using science and technology? Is making a difference important to you?
chemistry@uleth.ca | ulethbridge.ca/chemistry
Computer Science
Includes Computer Science & Geographical Information Science (GIS)
Do you enjoy finding intricate solutions to complex problems? Are you technically minded? Do you like to figure out how things work? Do you want to make a difference?
computerscience@uleth.ca | ulethbridge.ca/computerscience
Economics
Do you desire a deeper understanding of your region, your country and the world? Do you want to help resolve global issues such as climate change and immigration? Is taking part in reasoned policymaking important to you?
economics@uleth.ca | ulethbridge.ca/economics
Engineering (Pre-Professional Transfer Program in Engineering)
Have you ever taken apart a Rubik's cube, or better yet, figured out how to complete it? Are you fascinated by puzzles and ready to solve problems? Do you want to be an innovator? The Pre-Professional Transfer Program in Engineering at uLethbridge will prepare
you for your future — no matter where it takes you.
furgason@uleth.ca | ulethbridge.ca/artsci/engineering
English
Do you love to lose yourself in a good book for hours on end? Do you relish your ability to win arguments with your rhetorical mastery? Are you intrigued by the idea of learning about the world through fiction, poetry and drama? Do you want to write?
english@uleth.ca | ulethbridge.ca/english
Environmental Science
Are you fascinated by the natural environment? Are you concerned about climate change, sustainability, the health of our water resources, or the loss of biodiversity? Would you like to learn how ecosystems function or why biodiversity is important to our future?
environmental@uleth.ca | ulethbridge.ca/environmentalscience
General Majors
Includes Humanities, Sciences and Social Sciences
Are you interested in everything under the sun? Do you enjoy looking at problems from multiple perspectives to find the best solution? Do you want the broadest education possible?
genmajor@uleth.ca | ulethbridge.ca/generalmajors
Geography
Are you worried about the human impact on the environment? Do you wonder how, when and why the Rocky Mountains, Great Plains and Ocean Basins were created? Or what determines the locations of cities, lakes, deserts, jungles — just about everything on the planet? What about creating maps that never existed before?
geography@uleth.ca | ulethbridge.ca/geography
History
Are you fascinated by the thought of what life was really like in Ancient Rome, Meiji Japan, or on the North American Prairie in the nineteenth century? Does the idea of knights in armour taking to battle or women battling for the right to vote intrigue you?
history@uleth.ca | ulethbridge.ca/history
Indigenous Studies
Why do Indigenous histories matter? What can you learn from Indigenous languages? What do you know about Indigenous cultures and communities in Canada and around the world? What should you know about Indigenous peoples?
indigenous-studies@uleth.ca | ulethbridge.ca/indigenous-studies
Kinesiology
Do you have a competitive spirit? Is staying fit for life one of your main goals? Are you interested in a career that promotes a healthy lifestyle?
kinesiology@uleth.ca | ulethbridge.ca/kinesiology
Mathematics
Do you like searching for patterns? Are you a problem solver with an eye for details? Do you want to keep your options open to a variety of highly profitable career possibilities?
math@uleth.ca | ulethbridge.ca/math
Modern Languages & Linguistics
Includes French, Japanese, Spanish & Linguistics
Does the idea of being an international globetrotter appeal to you? Are you the kind of person who would love to live and study in a foreign country? Do you believe the key to solving world issues lies in communication and understanding cultural differences?
languages@uleth.ca | ulethbridge.ca/languages
Neuroscience
Are you intrigued by human behaviour? Are you interested in learning more about how electrical impulses can transform themselves into thoughts, emotions and actions? Do you want to help people recover from neurological disorders or brain injuries?
neuroscience@uleth.ca | ulethbridge.ca/neuroscience
Philosophy
Do you love to think about the big questions in life, like good vs. evil? Do you like to debate your point of view? Are you intrigued by the concept of whether time and space are real? Do they exist at all?
philosophy@uleth.ca | ulethbridge.ca/philosophy
Physics & Astronomy
Do you always ask "Why?" Are you always wondering why things are the way they are and why they work the way they do? Are you looking for a challenging and rewarding experience that will train you to think analytically?
physics@uleth.ca | ulethbridge.ca/physics
Political Science
Do you like working through complex problems or situations one step at a time? Do relationships between nations and societies interest you? Do you rise to the occasion when a tough challenge presents itself?
political.science@uleth.ca | ulethbridge.ca/politicalscience
Pre-Professional Transfer Programs
Pre-professional transfer programs at uLethbridge facilitate a jump start on your professional career in a smaller, more personal environment than some of the larger universities. Take advantage of the excellent teaching environment at uLethbridge, knowing that you will be well prepared for going on to your professional school of choice. Dream big, and have the confidence in your education to get you there.
prepro@uleth.ca | ulethbridge.ca/prepro
Psychology
Are you interested in why people act the way they act and why they think the way they think? What about animals? What do they think? How do they communicate?
psychology@uleth.ca | ulethbridge.ca/psychology
Religious Studies
Why is religion so prevalent? Are all faiths the same? What do they do for — and to — people? Are you fascinated by different ways of life? Do you want to learn more about other ways of understanding what it means to be human?
religious.studies@uleth.ca | ulethbridge.ca/religiousstudies
Remote Sensing
Are you fascinated by Google™ Earth? Are you always in-the-know about the leading edge of software and technology? Do you like thinking about the infinite breadth and depth of our environment, all the way to the outer edges of the universe?
remote.sensing@uleth.ca | ulethbridge.ca/remotesensing
Sociology
Is "people watching" one of your favorite pastimes? Are you fascinated by how people relate to each other and to their social surroundings? Do you sometimes find yourself making up theories as to why a group or society behaves the way it does?
sociology@uleth.ca | ulethbridge.ca/sociology
Urban & Regional Studies
Are you fascinated by urban architecture? Do you enjoy wandering through cosmopolitan neighbourhoods? Do you marvel over the contrast between planned suburban developments and inner city districts?
urban.regional@uleth.ca | ulethbridge.ca/urbanregional
Women & Gender Studies
Do you want to be at the forefront of social change? Do you wonder what it will really take to create an inclusive society? Are you interested in exploring gender, sexuality, women and feminism?
womengender@uleth.ca | ulethbridge.ca/womengender
---
Post-Diploma & Transfer Guide
The University of Lethbridge is an exceptional choice for continuing your educational pursuits. Regardless of where you are transferring to the University of Lethbridge from, we offer information and resources to assist you in making sure you receive appropriate transfer credit for courses you have taken at other institutions. Learn more about transferring to uLethbridge.
Shining Students
Our Shining Students have challenged themselves to go beyond the classroom, taking full advantage of all ULethbridge opportunities. They take every opportunity to grow. Get social. Experience learning. Seek and give support. Shining Students are nominated by their professors each year.
Gain clarity on your future career path by participating in Co-op - Eileen
Research aims to address learning issues for uLeth Students - Brayden
A wealth of extracurricular activities helped beyond her studies - Chloe
Some advice from recent Shining Student graduates: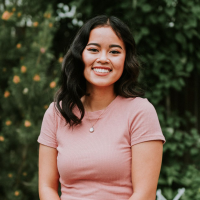 Education is a cornerstone of personal growth, development, and confidence. Post-secondary can be exhausting and demanding but take this as a chance to find what you love, pursue it with all your being and open yourself to the millions of opportunities at your feet. Work hard in your academic journey, but especially in your own personal journey. Never limit yourself, instead define your passions, and engrave it in your actions. Good luck and have fun, it'll be the slowest and fastest experience you've had yet!

Kate Chua BSc '20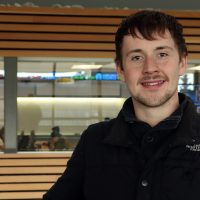 My advice to students who are about to begin their journey in post-secondary is make the absolute most out of your university experience. Build relationships, ask questions and get to know the leaders around you. Start looking into programs such as co-op, applied studies and independent studies early in your degree and take full advantage of the opportunities that are available to you. Be the best you can be and make the most of your degree!

Kyle Cole, BA (Co-op) '20
Work on trusting yourself. Take the kind words others say about you, the encouragement your professors give you, the proof of all of your previous successes, whatever good stuff has carried you this far, and use it as evidence to build a case for how capable you are. This is not going to be an easy journey, but the sooner you learn to believe in yourself—genuinely, not just the Disney way—the sooner you will feel capable of facing any challenge head-on. You won't always succeed, but when you believe that you can succeed *eventually*, it becomes a lot easier to keep trying.

Jaime Lewis, BA (Co-op) '20
Our Faculty & their research
Faculty members at the University of Lethbridge are happy to involve undergraduate students in their research projects and supports and supervises students in their research initiatives. The PUBlic Professor Series has been highlighting the research expertise of our faculty members for the past seven years. Here are a few highlights from the PUBlic Professor Series, talks are recorded in front of a live audience and the videos are made available on YouTube.  Also check out UNews for more research news!
Person behind the PhD
There is so much more to our professors than their research and their teaching! Person Behind the PhD is a video series that highlights our faculty member's hidden talents, hobbies and passions.