Once you accept your offer, you will be assigned a mentor. Mentors are current uLethbridge students who have been in your shoes. They have had a great experience in Lethbridge and want to make sure you do too! They are here to guide, support and assist as you prepare to begin your studies. Not only will they assist you through email, but they will also be leaders and staff at the major events you attend (e.g., Ahead of the Herd and New Student Orientation).
Get to know your mentor today: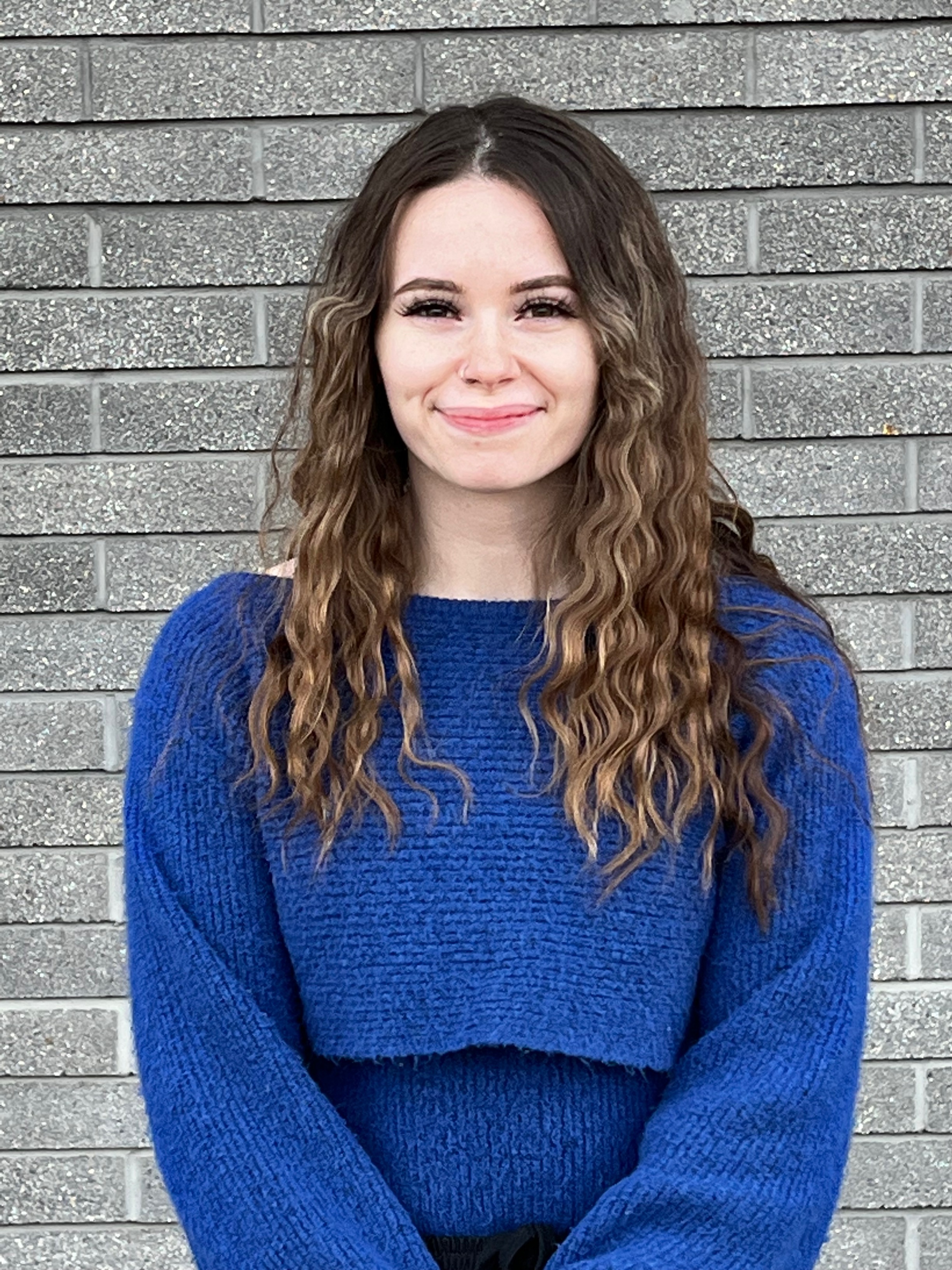 Anna
Hi friends! My name is Anna and I am in my fourth year at the University of Lethbridge pursuing a Bachelor of arts in Psychology with a minor in neuroscience. With my degree, I hope to attend graduate school and become a clinical forensic psychologist. I am a dual citizen and moved from Victoria, Australia to Northern Alberta when I was about 2 years old. I spent this past summer visiting my family in Melbourne and I hope to return there very soon. I have a passion for music and playing different instruments. In my spare time, I enjoy playing different sports like volleyball, tennis, and basketball, going to the gym, and blowing all of my money on new shoes! I am a bit of a foodie and am always looking for new places to eat. If you ever need any recommendations here on campus or in the city, I am just an email away! One of my favourite places on campus is the pool where you can often find me basking in the warmth and listening to music with my nose in a textbook. I am so excited to be your student mentor and cannot wait for you to begin your journey at the University of Lethbridge!
Brayden
Hey there! My name is Brayden and I'm excited to be returning as your mentor for the semester. I am currently in my fourth year at the University of Lethbridge, majoring in Biology with a minor in Neuroscience. I came to Lethbridge from Calgary and have had an amazing time here so far, making tons of great friends along the way.
I'm a big animal lover and have a small zoo at home - two cats, two dogs, and two horses. I've recently fallen in love with travelling when I went on my first trip outside of Canada to Mexico. I got to go whale watching, snorkeling, and explore some of the smaller mountain villages. It was an incredible experience, and I can't wait to travel more in the future.
When I'm not studying, you can find me hanging out with my furry friends, sipping on some delicious coffee, going for scenic hikes, or hitting the slopes for some skiing and snowboarding. I love being outdoors and taking in all the beauty nature has to offer. I also enjoy trying new experiences, this year I want to try taking some art lessons over at Casa here in Lethbridge.
I might be in my fourth year but I'm not yet sure what I want to do after I graduate, I am still figuring it out, but I know I love the research aspect of Biology, and my experience in the Co-op program has helped me to solidify this. I am also very involved with the Lethbridge community and I do a lot of volunteering with the Hospital and also with Big Brothers Big Sisters.
As a mentor, I am here to aid you in any way possible throughout the semester. I am here to help you transition to university life by providing guidance and support. I am always available to respond to inquiries and I am excited to help you make the most of your university experience.
Miriam
Hello! My name is Miriam, I'm a second year double major in Political Science and Psychology at the U of L. I hope to become a licensed therapist someday but until then being a student is more than enough for me. I am originally from a small town called Brooks and have grown up in and around the Southern Alberta region, landing in Lethbridge to pursue higher education at the university. In my free time, I enjoy starting a crochet project and praying that I finish it, watching A24 movies, or catching a game of basketball at school with friends and making commentary like Stephen A. Smith. I'm always available to listen whether it be about a difficult day or celebrating the little things I am always here.  I'm looking forward to getting to know each one of you throughout the school year. Don't hesitate to contact me and remember you matter!
Josie
Oki/ hello and welcome. My name is Josie, and I am in my Third year in the Bachelor of Science, General Major in the Sciences, with three disciplines psychology, kinesiology, and neuroscience. I am from Lethbridge, so I can give you some recommendations or direct you around! I am also a proud member of the Piikani First Nation and from Kwanlin Dün First Nation up in the Yukon, which is beautiful. In my spare time, I enjoy going on walks and taking a trip to the mountain for hikes; oppositely, I enjoy watching movies, so I'm typically always caught up on films in theatres. Now enough about me. I am looking forward to being a mentor and supporting your university journey this year! Don't be afraid to email me, even to say hi and introduce yourself.
Kome
Hi there! My name is Kome and I'm a second-year BHSc student majoring in Public Health. I moved to Lethbridge from Nigeria for school and I have been loving every bit of my experience here at the University of Lethbridge. I enjoy binge-watching sitcoms (like Brooklyn 99…the best), reading novels, listening to music, and going on trips with my family. The most probable place you'll find me on campus is the library but there are so many fun places that I would love to share with you. I'm excited to be going on this journey with you as your mentor and I'm looking forward to getting to know you. From locating your classrooms to having someone to chat with. Whatever you need, I'm your girl! So don't hesitate to shoot me an email.  I can't wait to meet you. You've got this!
Stephanie
Hey everyone! I'm so excited to be a mentor for this semester! I'm currently going into my fourth year here at the University of Lethbridge, with a combined degree in general social sciences and Social Studies education. I am working towards becoming a teacher and cannot wait to get back in the classroom teaching.
When I'm not working on school you can often find me trying something new – because let's face it I cannot stick to one hobby (I hyper-fixate on something for a while, then move onto the next). This makes my life fun but also kind of crazy. Some things that have stood the test of time in my world though are: finding the best cup of coffee wherever I'm at, reading, baking, listening to music or podcasts, and just be outside as much as possible.
Although I am not from Lethbridge originally, over the last 3 hectic years I have made this place my home away from home. I hope I can help you do the same. Making the transition from a small town to a city was a little daunting but the community I found on campus helped me a lot. This is one of the reasons why I chose to become a mentor this year and also why I became part of the Education Undergraduate Society Council. 
This upcoming year is super exciting for me, just as it is for you! I will be filling 2 new roles – this mentor one and an Executive Position as Vice President Administration on the EUS here on campus! I cannot wait to connect and help you along the way this year! I am always here if you need some help, guidance, or just to talk. 
Jaime
Hello everybody! My name is Jaime Sanchez Leal, and I'm a proud member of the UofL student mentor team. I'm in the third year of my neuroscience degree and couldn't be happier! I am originally from Airdrie and came here knowing nobody. I was petrified at the idea of making new friends nowhere near home. Now I need help finding enough time for all my friends while juggling my responsibilities. If you asked me how I found all these lovely people, I would not be able to tell you exactly how I did it. But I can tell you that the University has been a catalyst for all these relationships and personal developments. I am still determining where exactly my life will take me. Still, the university has helped me discover more about myself and introduced me to new people while fostering meaningful relationships. I hope to find a job helping people because nothing fulfills me more. So no matter the issue, feel free to talk, the stage is yours, and I'd be happy to help in any way I can.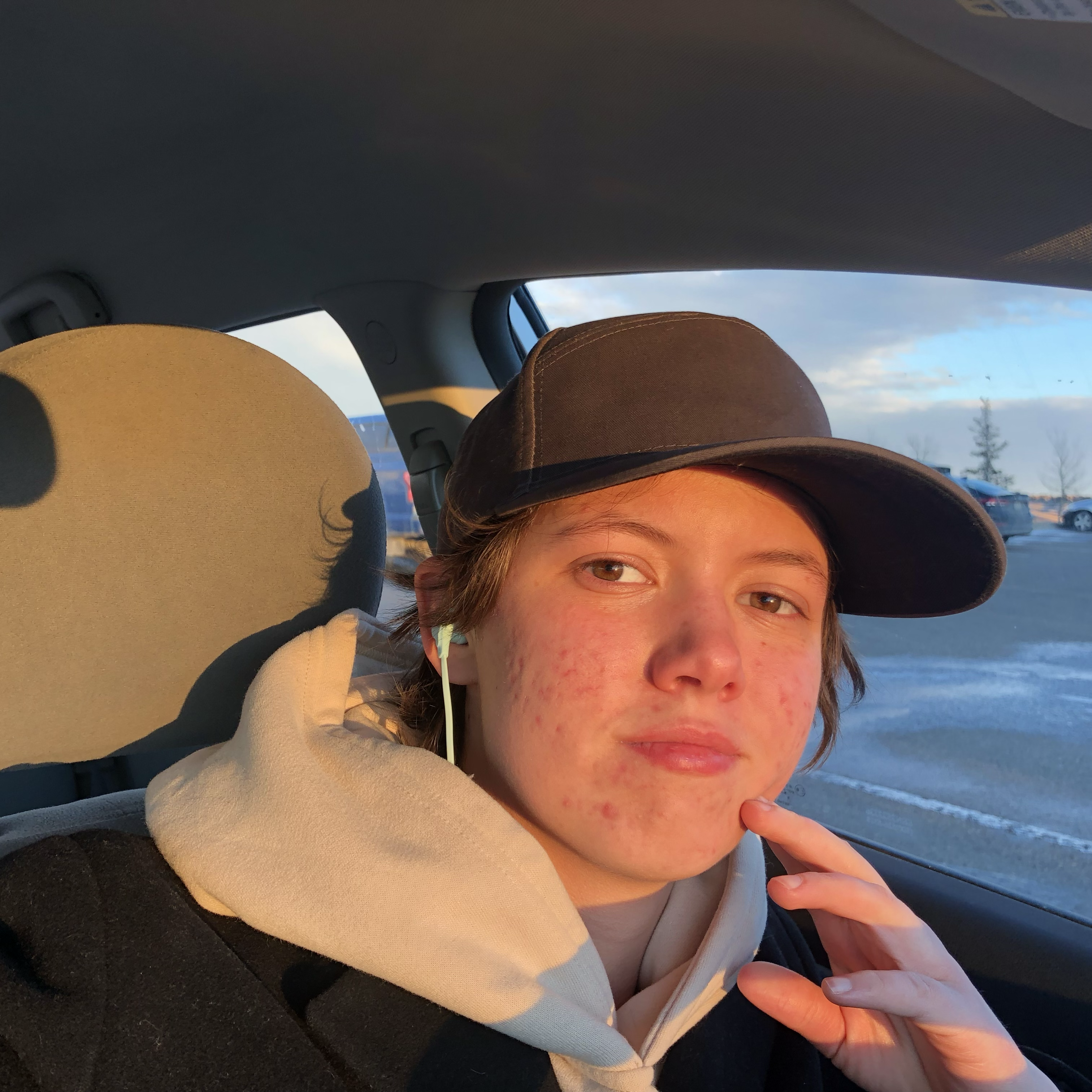 Indira
Hello there! My name is Indira and I use they/them pronouns. I am in my third year here at the University of Lethbridge, majoring in New Media. I have lived in Lethbridge my entire life and found it to be a great place to pursue post-secondary education, and I hope you will find the same! Outside of studying I find time to do… quite a lot! I am passionate about art and storytelling and have somehow convinced myself that I need to try everything that could possibly be related to those two things. I enjoy drawing, playing drums, going to the theatre, and playing Dungeons and Dragons – just about anything I can get my hands on. I also have over 200 playlists on Spotify, so if you need new music in your life feel free to ask me! I am incredibly excited to support you during your first year at the University. If you have any questions about the University or the city at large, I am always happy to answer them.