Once you accept your offer, you will be assigned a mentor. Mentors are current uLethbridge students who have been in your shoes. They have had a great experience in Lethbridge and want to make sure you do too! They are here to guide, support and assist as you prepare to begin your studies. Not only will they assist you through email, but they will also be leaders and staff at the major events you attend (e.g., Ahead of the Herd and New Student Orientation).
Get to know your mentor today:
Audra
Hi, I'm Audra! I am in my fourth year of Chemistry with a minor in General Music Studies here at the University of Lethbridge. When we are finally back on campus, I can be found throughout the Science Building, either studying or working away in the chemistry labs. I love to listen to music and sing in my free time, as well as spend time with my friends. I've got a guilty pleasure for online shopping that developed during quarantine, oops! I am looking forward to being your mentor throughout this semester, I love to talk and get to know people! Don't be afraid to say hello, even if its just an email saying hi!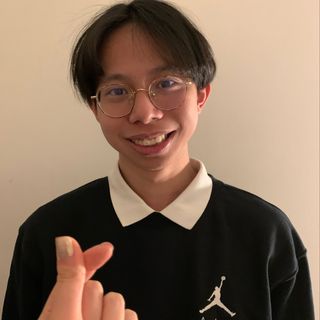 Gerrard
Hey folks! My name is Gerrard, and I'm in my third year of a Bachelor of Science in Psychology with a minor in Economics here at the University of Lethbridge. In my free time, I enjoy watching NBA basketball, cooking, learning languages, and talking on just about anything with my closest friends and family. Should you like a friend to chat with whether it's something you're having difficulties with or just to talk about the weather, feel free to share with me! I'm really excited to be your student mentor this year!
 Jarod
Hello! My name is Jarod and I am in my third year of my B.A in History with a minor in Physics here at uLethbridge. I was born here and moved away eventually, but the programs offered here drew me right back. I love cats, science, books, movies, and some video games. I also recently took up some hiking to get me out of the house. If we are eventually in person you can often find me for a chat in the library or in one of the physics labs. Never hesitate to reach out to us! I look forward to speaking to many of you and hope your years here are a success. I hope you all are excited for the fall!
KiAnna
Hello friends! My name is KiAnna and I am in my fourth year of a Bachelor of Science in Neuroscience with a minor in Spanish! I actually did my first year of classes at Simon Fraser University before transferring back to uLethbridge in 2018. Since returning, I became enthralled with neuroscience and was able to pursue independent studies in the CCBN, as well as starting my Honours Thesis! Alongside my studies, I love to play and coach ringette here in town, and I spend any free time I have in the lovely outdoors! Hiking, backpacking, skiing, dog-walking, you name it! I'm always down for an adventure. Oh, I also love to fuel my stationery obsession!
I love meeting new people and conversing, so I am excited to get to know all of you! Please don't hesitate to reach out!
Lucie
Hello everyone! I'm Lucie. I am a second-degree student majoring in Political Science. I love wearing oversized comfy knitted sweaters, green tea, and hold a deep love & obsession for the 1950-1970 Volkswagen Vans (some folks call me a "hippy"). I am the lucky owner of one adorable Westie named Monty, he is too cute, and he knows it - he gets away with too much! Also, I can't leave out that I own a very handsome guinea pig appropriately named "Mr. Pig". I love to talk, so I am really looking forward to connecting with you and sharing some of my own "university-life" experiences with you as well. I look forward to being your mentor as this academic year progresses!
Marissa
Hello new students!! My name is Marissa, and I am in my fourth year of a neuroscience degree with a minor in population health! Like most people, I love watching Netflix (mostly Community and Schitt's Creek) and reality television, but my all-time favourite show is Corner Gas. I can usually be found yelling at the TV because of a Leafs game or watering my ridiculous amount of house plants, which I have recently discovered caring for is more difficult than it seems, but here I am, practically living in a forest. I am also an avid scrunchie collector and currently have 40+ scrunchies, because you can never have too many! I am so excited to answer any questions you may have and to get know you all better!
Nathan
Oki nitaaniko Ponokohkyiaao (Hello, my name is Elk Bear). My English name is Nathan, and I am a proud Blackfoot male and member of the Blood Tribe. After graduating high-school I went to the Lethbridge College for two semesters, but I decided that I wanted to take a break from school and work for a few years, so that is exactly what I did. I worked in the construction industry for about 3 years and as a power-lineman for just over 5 years. I decided to return to school in the Fall 2019 semester, and I enrolled in the First Nations Transition Program (currently the Indigenous Student Success Cohort) here at the U of L. I completed the FNTP in the Spring 2020 semester and I am currently in the third semester of my program, which is Indigenous Governance and Business Management. I enjoy playing golf & hockey and grabbing a coffee with friends. I look forward to chatting with each and every one of you, and I am excited to be your mentor!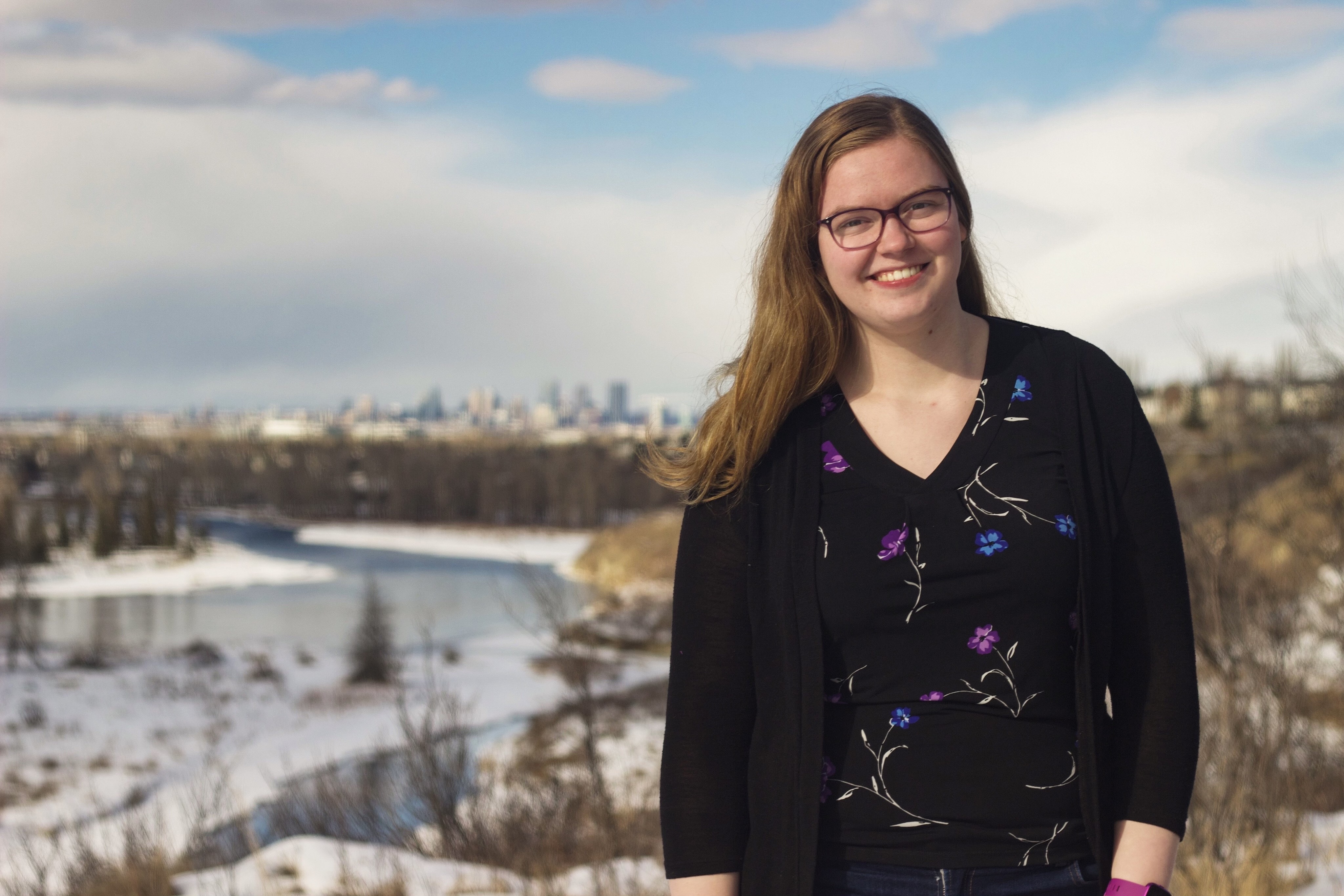 Rachel
Hello! My name is Rachel, and I am a fourth-year Music and Education student. I'm originally from Calgary but moving to Lethbridge for school was one of the best decisions I have ever made. In my free time, I love singing, playing instruments, and spending time outdoors! I also love the colour purple, and my favorite animal is a dog! This is my third year being a mentor, and I am so excited to be back! I love receiving emails and answering your questions, so please don't hesitate to reach out! I can't wait to be your mentor this year!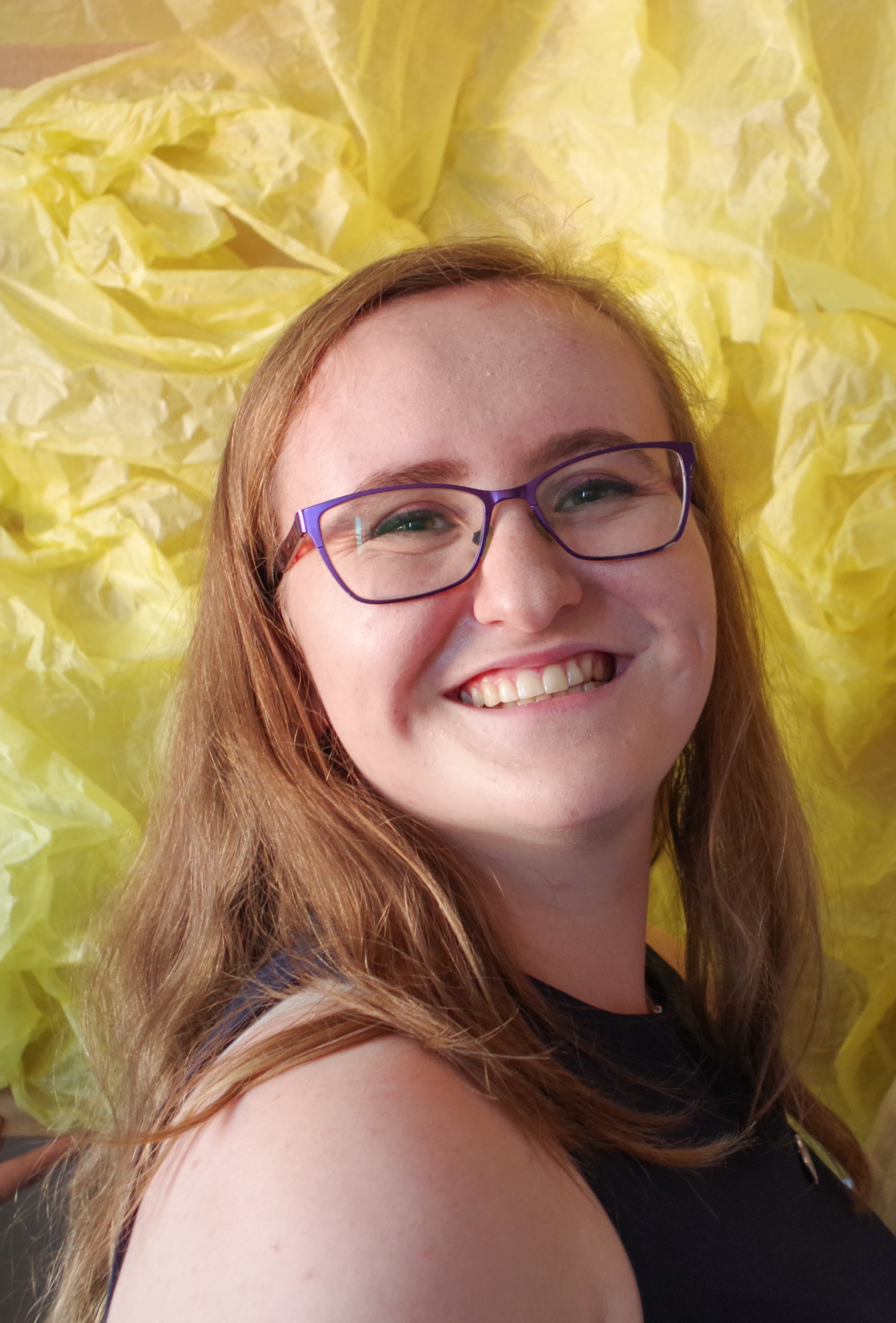 Rosie
Hey folks! My name is Rosie and I'm a 4th year Neuroscience major (yikes I'm almost done!). I'm originally from the UK so I have a weird hybrid English/Canadian accent and I love dogs, Nintendo, and chocolate. I know a lot of people around the university, so chances are if you mention a student or faculty member, I probably know them! When I'm not mentoring, I'm volunteering at the hospital, playing video games, and trying to become a neurologist with a neurological disorder. Hopefully I can (virtually) meet all of you and help you through enthusiastic emails!
Taylor
Hi everyone! My name is Taylor, and I am a fourth-year Management student majoring in Human Resources. This is my second year as a student mentor and I'm looking forward to connecting with more students! In my free time you can usually find me playing with my kitten, I got her in June, and she is a handful. Most days it feels like I have a toddler rather than a kitten, but she keeps me busy! Aside from being a cat lady I love to spend time outside or with my friends/ family. I'm looking forward to supporting your university journey this year!