LEARNING. MEMORY. COGNITION.
Welcome to the Department of Neuroscience
We are a group of neuroscientists who approach the study of the brain from the point of view of the behavioural and cognitive function of distributed neural systems.
Our Department at the University of Lethbridge was the first established neuroscience department in the country and home to some of Canada's most famous neuroscientists. Our faculty have a wide range of interests that span topics such as memory, neuroplasticity, comparative neurology, brain development, neurodegenerative disease, recovery after injury, decision making, gambling, play, sleep and stress. And all of our faculty have national and international reputations for their work. The Department is located in the Science Commons, Canada's more advanced faility for science education and research. This new $280-million facility truly puts science on display and will inspire the next generation of researchers, entrepreneurs and leaders. With open and flexible laboratories, makerspaces and specialized outreach spaces, students from kindergarten to PhD-level, faculty and community members will have boundless opportunities for hands-on learning, collaboration and discovery.
 
Research group patenting urinary analysis to diagnose concussion and enhance recovery protocols
Sport-related concussion (SRC) or traumatic brain injury (TBI) has become one of the most important issues in sport, affecting everyone from multi-million-dollar athletes to children playing at the minor level. From health to economics, SRC now influences the way games are played and governed and yet, the actual tools available to diagnose concussions are limited and mainly subjective.
Researchers at the Universities of Lethbridge and Calgary are looking to insert objectivity into that equation with a non-invasive test that examines specific metabolites in a player's urine. The results not only indicate whether a player is concussed but determine when a player can return to sport and even possibly aid in personalized therapeutic strategies to enhance recovery.
Drs. Gerlinde Metz (Canadian Centre for Behavioural Neuroscience, University of Lethbridge), Chantel Debert (University of Calgary, Alberta Health Services) and Tony Montina (BSc '08, MSc '10, Department of Chemistry & Biochemistry, Director Magnetic Resonance Facility, U of L) have an approved provisional patent that allows them to focus on a panel of 18 specific urinary metabolites, which together give a biomarker signature for diagnosing SRC.
Dr. Robert Tanguay (BSc '08) inducted into the 2021 Alumni Honour Society
Dr. Robert Tanguay is a psychiatrist trained in the areas of addiction medicine and pain medicine, making him one of very few nationwide with both specialties. Tanguay brings his expertise to many roles, from lecturing in addiction studies at the University of Calgary, to commitments with numerous clinics, boards and professional associations. Between practicing medicine, teaching and researching, Tanguay educates primary care colleagues and allied health professionals so they can better understand chronic pain and addiction.
Graduate Certificate in Bioinformatics
The University of Lethbridge's new Graduate Certificate in Bioinformatics will combine excellence in teaching with cutting-edge research.
Please join instructors, Drs. Athanasios Zovoilis and Angeliki Pantazi as they walk you through the exciting present and future of bioinformatics. Learn more about the Graduate Certificate in Bioinformatics, including the courses, learning outcomes and career pathways.
October 27 12-1:30 p.m. (MDT) or Nov 5 5-6:30 p.m. (MST)
Join us on Zoom: uleth.zoom.us/j/94901173872
Students should have an academic background in either life sciences (biological sciences, biochemistry, neuroscience, genetics, microbiology, biotechnology, or a related field), or mathematics, computer sciences, or engineering (or a related field).
Career Bridge: Centre for Work-Integrated Learning and Career Development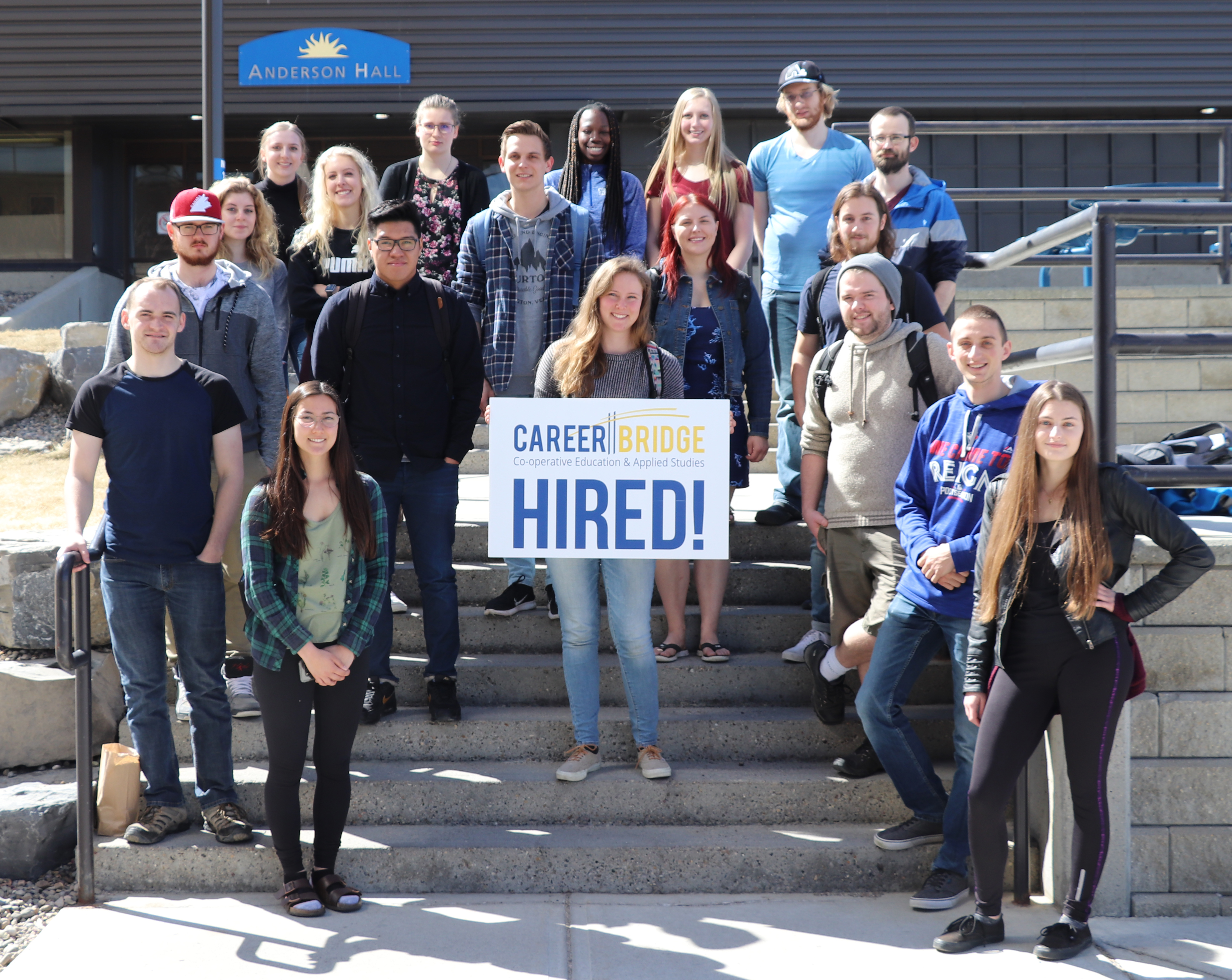 Put Your Knowledge to Work 
Whether you're looking for a more in-depth learning experience by assisting with research projects on campus or by testing your knowledge in a real-life work setting, we can help! The University of Lethbridge is proud to offer you an exceptional opportunity to explore professional development through academic programs and services designed to give you a competitive edge in a fast-changing world.
You have a bright future — experience it via Career Bridge at uLethbridge!