LEARNING. MEMORY. COGNITION.
Welcome to the Department of Neuroscience
We are a group of neuroscientists who approach the study of the brain from the point of view of the behavioural and cognitive function of distributed neural systems.
Our Department at the University of Lethbridge was the first established neuroscience department in the country and home to some of Canada's most famous neuroscientists. Our faculty have a wide range of interests that span topics such as memory, neuroplasticity, comparative neurology, brain development, neurodegenerative disease, recovery after injury, decision making, gambling, play, sleep and stress. And all of our faculty have national and international reputations for their work. The Department is located in the Science Commons, Canada's more advanced faility for science education and research. This new $280-million facility truly puts science on display and will inspire the next generation of researchers, entrepreneurs and leaders. With open and flexible laboratories, makerspaces and specialized outreach spaces, students from kindergarten to PhD-level, faculty and community members will have boundless opportunities for hands-on learning, collaboration and discovery.
 
University of Lethbridge neuroscientist Dr. Robert Sutherland to receive distinguished contribution award
Marking a stellar career as a researcher and professor, ULethbridge's Dr. Robert Sutherland has been named winner of the 2022 Donald O. Hebb Distinguished Contribution Award by the Canadian Society for Brain, Behaviour & Cognitive Science (CSBBCS).
The award recognizes those who've made a significant contribution to the study of brain, behaviour and cognitive science through their research, training of others and leadership in the field.
Sutherland will receive his award on Tuesday, July 19 at the CSBBCS annual meeting in Halifax, where he will also deliver the Hebb Award Lecture.
Male experimenters make female rats uneasy
Researchers at the University of Lethbridge's Canadian Centre for Behavioural Neuroscience (CCBN) have shown that the sex of an experimenter, a factor typically not accounted for in preclinical studies using rodents, could have an effect on study results. Their findings were recently published in Frontiers in Neuroscience. 
Dr. Gerlinde Metz, along with Drs. Mirela Ambeskovic, Jamshid Faraji and others, compared the effects of male and female experimenters on male and female rats. In some situations, the experimenter was physically present and in others, unwashed T-shirts worn by the experimenters were placed in the room. Animals were handled by their male or female experimenters for five minutes a day for 10 days before any experimental manipulations were done to ensure the rats were used to the experimenters.
University of Lethbridge chosen to conduct dosage study for novel Parkinson's disease formulations
Gb Sciences, Inc. (OTCQB:GBLX), a leading plant-inspired biopharmaceutical research and development company, has selected the University of Lethbridge to complete a dose range study of Gb Sciences' patent-protected formulations in a rodent model of Parkinson's disease (PD).
"Gb Sciences is an innovator in drug discovery and development, and they have promising drug candidates for the treatment of Parkinsonian movement disorders. With the state-of-the-art behavioral measurement methods at the University of Lethbridge and the exceptional innovative programs, this promises to be an outstanding, productive partnership," says Dr. Robert Sutherland, professor and Chair of the Department of Neuroscience at ULethbridge; Board of Governors Research Chair in Neuroscience; and director of the Canadian Centre for Behavioural Neuroscience.
Career Bridge: Centre for Work-Integrated Learning and Career Development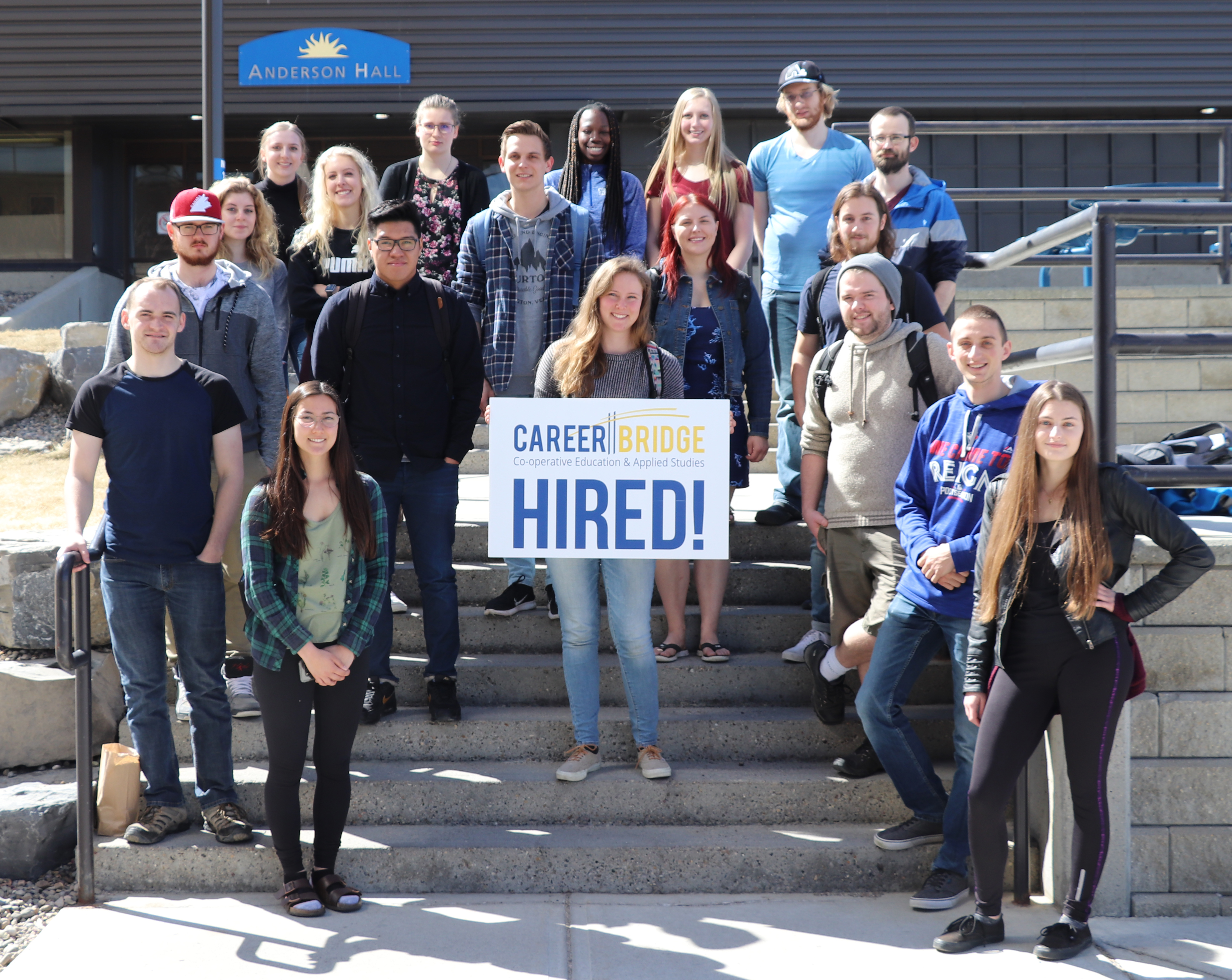 Put Your Knowledge to Work 
Whether you're looking for a more in-depth learning experience by assisting with research projects on campus or by testing your knowledge in a real-life work setting, we can help! The University of Lethbridge is proud to offer you an exceptional opportunity to explore professional development through academic programs and services designed to give you a competitive edge in a fast-changing world.
You have a bright future — experience it via Career Bridge at uLethbridge!