LEARNING. MEMORY. COGNITION.
Welcome to the Department of Neuroscience
We are a group of neuroscientists who approach the study of the brain from the point of view of the behavioural and cognitive function of distributed neural systems.
Our Department at the University of Lethbridge was the first established neuroscience department in the country and home to some of Canada's most famous neuroscientists. Our faculty have a wide range of interests that span topics such as memory, neuroplasticity, comparative neurology, brain development, neurodegenerative disease, recovery after injury, decision making, gambling, play, sleep and stress. And all of our faculty have national and international reputations for their work. The Department is located in the Science Commons, Canada's more advanced faility for science education and research. This new $280-million facility truly puts science on display and will inspire the next generation of researchers, entrepreneurs and leaders. With open and flexible laboratories, makerspaces and specialized outreach spaces, students from kindergarten to PhD-level, faculty and community members will have boundless opportunities for hands-on learning, collaboration and discovery.
 
Brain Awareness Week Open House and Public Talk
JOIN US FOR NEUROSCIENCE DISCOVERY
Saturday, March 11, 2023 - 10 a.m.-3 p.m. (MST)
There have been significant advances in brain research in recent years, increasing understanding of the brain and raising awareness and support for ongoing research.
Join University of Lethbridge researchers, students and community partners in the lead up to Brain Awareness Week to learn more about these advances and what they mean for overall brain health.
Researcher's work on how gut inflammation drives changes in brain structure earns national recognition
Seeking to understand how chronic gut inflammation drives changes in brain structure, function, and behaviour, University of Lethbridge postdoctoral researcher Dr. Chelsea Matisz (BSc '05, MSc '09) has received national recognition in support of her quest. Now, as she focuses on how cannabinoids and psilocybin may help remediate chronic inflammation-induced changes in brain and behaviour, she's excited about the therapeutic potential of her work.
The latest weapon against Alzheimer's disease could be as simple as touch
A study by a team of University of Lethbridge neuroscientists has shown that tactile stimulation shows much promise as a non-invasive method of slowing the onset of dementia in aging mice and could be an additional therapeutic intervention for people with Alzheimer's disease.
January is Alzheimer's Awareness Month and the Alzheimer Society encourages everyone to learn more about dementia and its impact on Canadians. Alzheimer's disease (AD) is the most common form of dementia and represents a global health crisis.
Career Bridge: Centre for Work-Integrated Learning and Career Development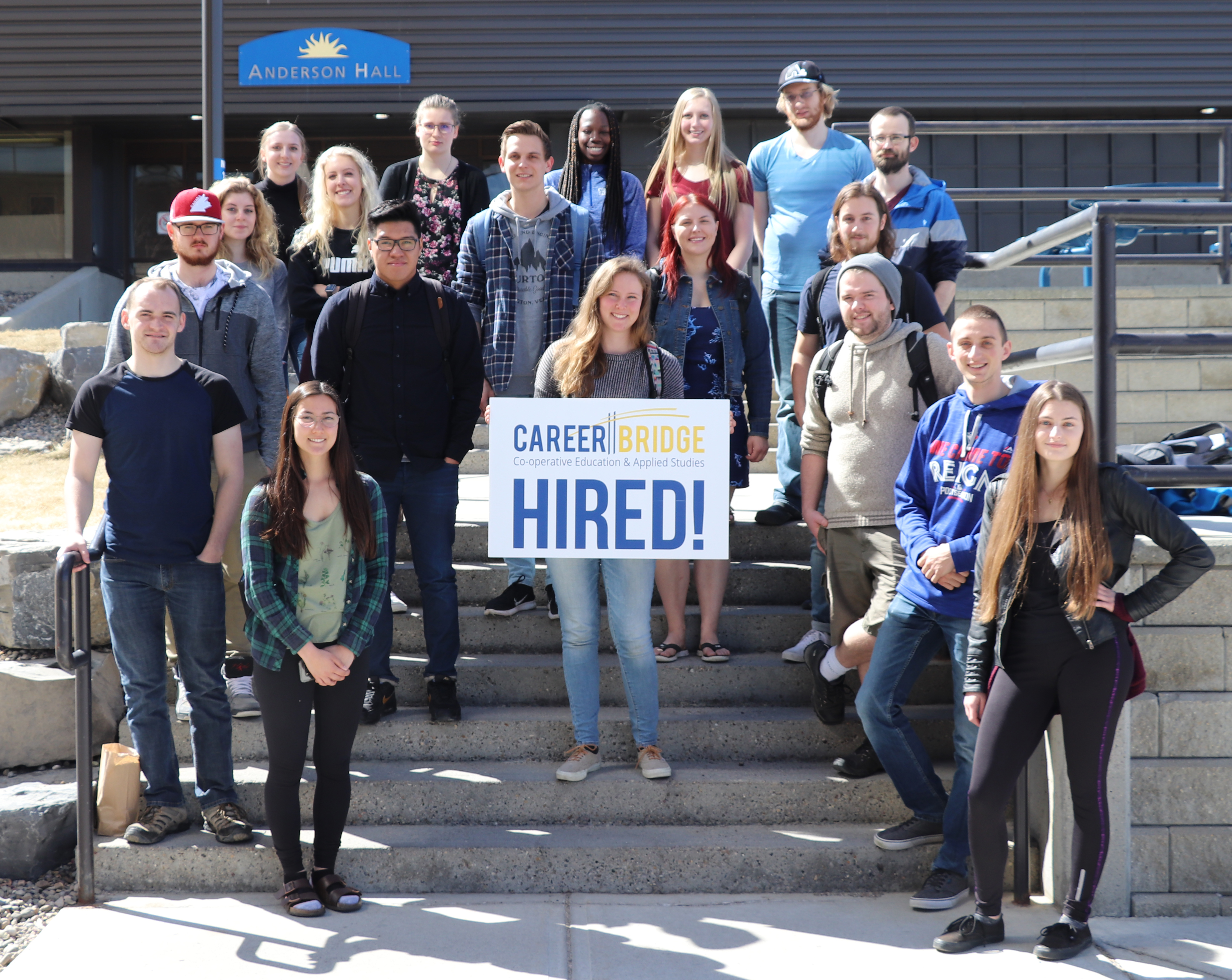 Put Your Knowledge to Work 
Whether you're looking for a more in-depth learning experience by assisting with research projects on campus or by testing your knowledge in a real-life work setting, we can help! The University of Lethbridge is proud to offer you an exceptional opportunity to explore professional development through academic programs and services designed to give you a competitive edge in a fast-changing world.
You have a bright future — experience it via Career Bridge at uLethbridge!