LEARNING. MEMORY. COGNITION.
Welcome to the Department of Neuroscience
We are a group of neuroscientists who approach the study of the brain from the point of view of the behavioural and cognitive function of distributed neural systems.
Our Department at the University of Lethbridge was the first established neuroscience department in the country and home to some of Canada's most famous neuroscientists. Our faculty have a wide range of interests that span topics such as memory, neuroplasticity, comparative neurology, brain development, neurodegenerative disease, recovery after injury, decision making, gambling, play, sleep and stress. And all of our faculty have national and international reputations for their work. The Department is located in the Science Commons, Canada's more advanced faility for science education and research. This new $280-million facility truly puts science on display and will inspire the next generation of researchers, entrepreneurs and leaders. With open and flexible laboratories, makerspaces and specialized outreach spaces, students from kindergarten to PhD-level, faculty and community members will have boundless opportunities for hands-on learning, collaboration and discovery.
 
U of L researchers net $1.8 million to help solve the mysteries of Alzheimer's disease
University of Lethbridge researchers are looking at the potential for cannabis compounds to treat or even prevent Alzheimer's disease, as well as to track and possibly stop abnormal proteins from spreading damage in the brain with $1.8 million in funding grants from the Canadian Institutes of Health Research (CIHR).
Dr. Robert McDonald and his team at the U of L's Canadian Centre for Behavioural Neuroscience (CCBN), will use preclinical animal models to investigate marijuana compounds as potential treatments for Alzheimer's disease.
In the other project, Dr. Robert Sutherland and his team at the CCBN will use an animal model to look more closely at two misfolded proteins associated with Alzheimer's disease — amyloid beta and tau.
Dr. Majid Mohajerani named first recipient of Dr. Bryan Kolb Professorship/Chair in Neuroscience
A new professorship created at the University of Lethbridge honours the legacy of one of the most influential figures in establishing the study of neuroscience and neuropsychology. It's first appointee is a rising star who continues to push the boundaries of the field.
Dr. Majid Mohajerani has been named the first recipient of the Dr. Bryan Kolb Professorship/Chair in Neuroscience, which carries a five-year term that may be renewed once for a second five-year term.
The award is an endorsement of the outstanding research Mohajerani has conducted since joining the U of L as part of the Government of Alberta's Campus Alberta Innovation Program (CAIP) Chairs plan in 2014. At the time, Mohajerani had been serving as a research associate at the International School for Advanced Studies in Trieste, Italy and at the University of British Columbia, and selected the U of L above a number of suitors.
Career Bridge: Centre for Work-Integrated Learning and Career Development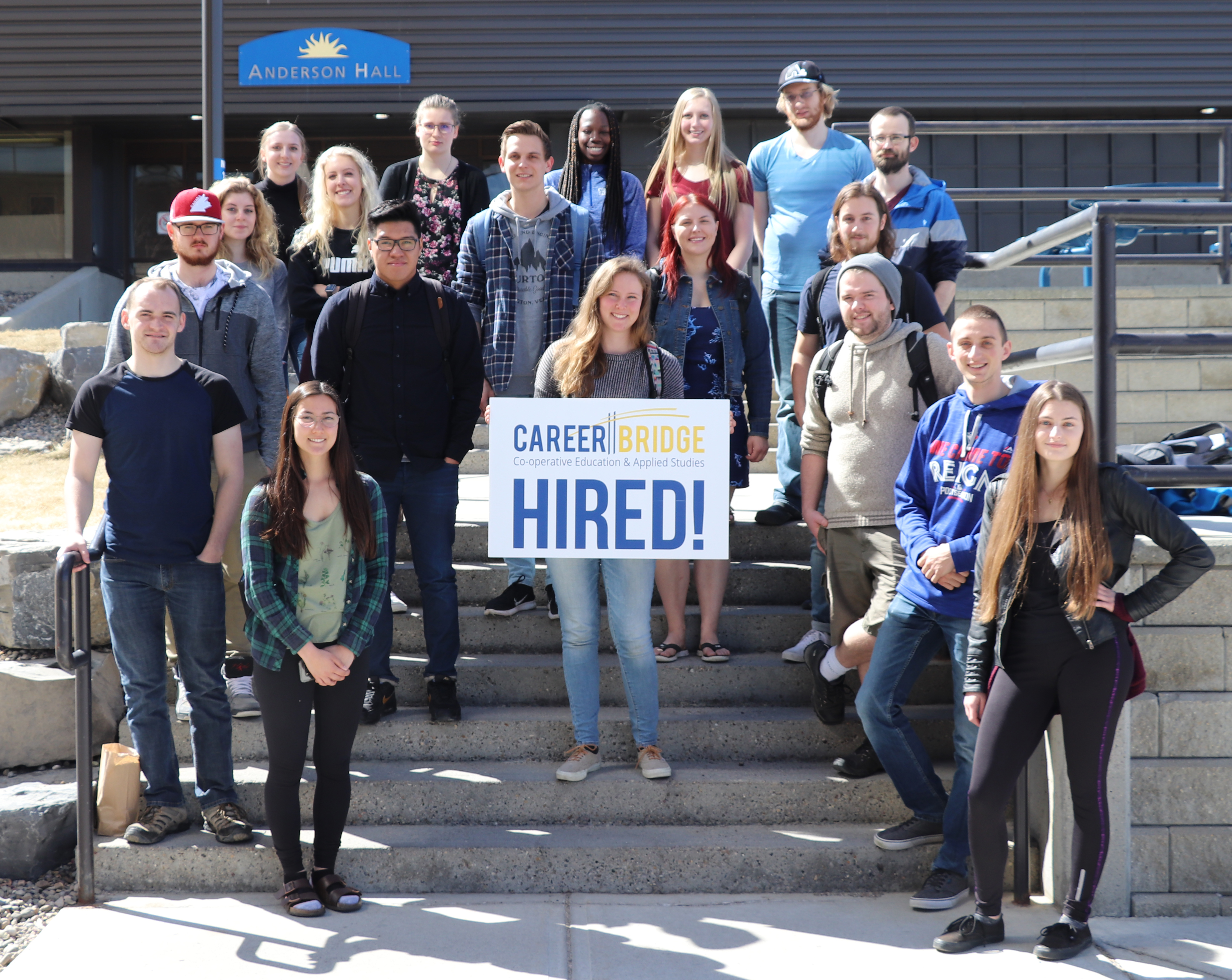 Put Your Knowledge to Work 
Whether you're looking for a more in-depth learning experience by assisting with research projects on campus or by testing your knowledge in a real-life work setting, we can help! The University of Lethbridge is proud to offer you an exceptional opportunity to explore professional development through academic programs and services designed to give you a competitive edge in a fast-changing world.
You have a bright future — experience it via Career Bridge at uLethbridge!