Horns Recreation August Newsletter
August 5 - 7 - Alberta Summer Swimming Regional Swim Meet

August 14 - Pronghorn Men's Soccer Exhibition Game @ 12PM

August 19 - Pronghorn Women's Soccer  Exhibition Game @ 6PM

August 27 - Pronghorn Women's Soccer Game vs. Mount Royal University @ 2PM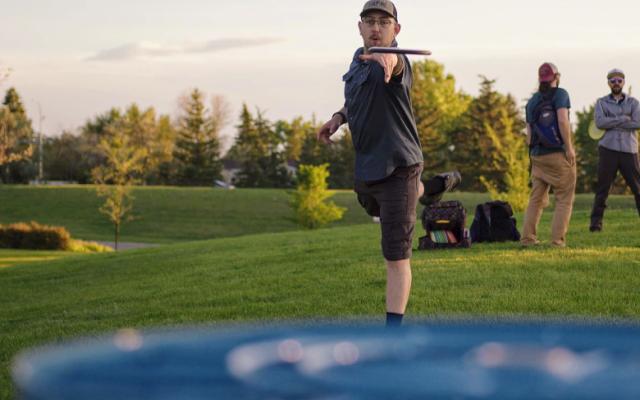 New Disc Golf Course on Campus
A new 18-hole disc golf course has been unveiled at the University of Lethbridge, and it's free for the public to use.
The ULethbridge Disc Golf Course was quietly opened earlier this spring and was recently fully completed with the addition of signage and wayfinding for users. Bill Halman, executive director of Horns Recreation Services said, "It's been busy from the first day we put the baskets in."
"The disc golf community was quick to respond to a new course opening up and as more people played, word spread we had a really good, challenging and unique layout available to them."
Have You Explored Southern Alberta This Summer?
Waterton Lakes National Park is a national park located in the southwest corner of Alberta, Canada. It borders Glacier National Park in Montana, United States. Waterton was the fourth Canadian national park, formed in 1895 and named after Waterton Lake, in turn after the Victorian naturalist and conservationist Charles Waterton. Its range is between the Rocky Mountains and prairies. This park contains 505 km² of rugged mountains and wilderness.
Active since 1982 and more recently a registered charity, the Alberta Birds of Prey Foundation is Alberta's first privately licensed raptor rescue and conservation organization. We are located two hours south of Calgary in the heart of Canada's wild prairies. Our environmental contributions extend far beyond the province of Alberta. Offspring from our Burrowing Owl breeding program have been released in all four western provinces.
Head-Smashed-In Buffalo Site
Head-Smashed-In Buffalo Jump is a buffalo jump located where the foothills of the Rocky Mountains begin to rise from the prairie 18 km west of Fort Macleod, Alberta, Canada on highway 785. It is a UNESCO World Heritage Site and home of a museum of Blackfoot culture. Joe Crowshoe Sr. OC – Aapohsoy'yiis – a ceremonial Elder of the Piikani Nation in southern Alberta, was instrumental in the development of the site. 
The Royal Tyrrell Museum of Palaeontology is a museum and research facility in Drumheller, Alberta. The museum is situated within a 12,500-square-metre-building at Midland Provincial Park. Efforts to establish a palaeontology museum were announced by the provincial government in 1981, with the palaeontology program of the Provincial Museum of Alberta spun-off to help facilitate the creation of a palaeontology museum.
Writing on Stone Provincial Park
Writing-on-Stone Provincial Park is located 100 kilometres southeast of Lethbridge, Alberta, or 44 kilometres east of Milk River, and straddles the Milk River itself. It is one of the largest areas of protected prairie in the Alberta park system, and serves as both a nature preserve and protection for many First Nations rock carvings and paintings. The park is sacred to the Blackfoot and many other aboriginal tribes.
Nikka Yuko Japanese Garden
Nikka Yuko Japanese Garden is a 3.75-acre garden near Henderson Lake in Lethbridge, Alberta, designed by Dr. Masami Sugimoto and Dr. Tadashi Kubo of Osaka Prefecture University in Japan. The pavilion, shelter, bridges and gates were built in Kyoto, Japan, by five artisans who later reassembled them in the garden. It was opened July 14th 1967, during the Canadian Centennial celebrations.
Fort Whoop-Up was the nickname given to a whisky trading post, originally Fort Hamilton, near what is now Lethbridge, Alberta. During the late 19th century, the post served as a centre for trading activities, including the illegal whisky trade. The sale of whisky was outlawed but, due to the lack of law enforcement in the region prior to 1874, many whisky traders had settled in the area and taken to charging unusually high prices for their goods.
Helen Schuler Nature Centre
​Opened in 1982, the Helen Schuler Nature Centre is operated by the City of Lethbridge. In its first year of operation, over 8,500 people visited the Nature Centre and took part in the programs. By 1984, more space was needed, so an additional programming room and offices were added. The Nature Centre has changed and grown with the community, and now receives more than 47,000 visitors each year!​
Horns Rec Staff Top 5 Hikes to do this Summer!!
Easy
Piney Point and South Shore Loop - Located at Beauvais Lake near Pincher Creek, this 4.3km loop (198m elevation) takes you to a clearing where you have a beautiful view of Beauvais Lake and if you're into getting up early, can catch a spectacular sunrise!   
North Drywood Falls - Located in Castle Wildland Provincial Park, this 8.5km (208m elevation) out and back trail takes you through a valley surrounded by the nearby mountains and features a beautiful waterfall at the end.
Moderate
Mount Albert - Also starting from Beauvais Lake near Pincher Creek, this loop takes you up a small mountain and in no time at all, you are greeted with 360-degree views!  At 8.4km and only 387m elevation, this is a short but rewarding hike. 
Forum Falls and Forum Lake - Located in Waterton National Park, this 8.9km out and back trail (453 m elevation) boasts a waterfall and a nice lake to stop and have lunch at before the return trip. Option to increase the challenge to hard: continue up to Akamina ridge to complete a 19.3km, 1,191m elevation trek that takes you on an epic ridge walk, down to Wall Lake and back out. 
Hard
Dungarvan SE2 (Rogan Peak) - Starting by the Bison paddock just outside Waterton Lakes National Park, this objective is not for the inexperienced hiker!  At 20.3km and 1,187m elevation, this hike has a little bit of everything: meadows, creeks and creek crossings, scrambling, and ridge walks.  Your efforts are rewarded with the most amazing views in every direction! 
Testimonials from the Herd
As a new student, I found the staff very approachable and informative. I am looking forward to spending more time in the facility this Fall!  -Shannon R.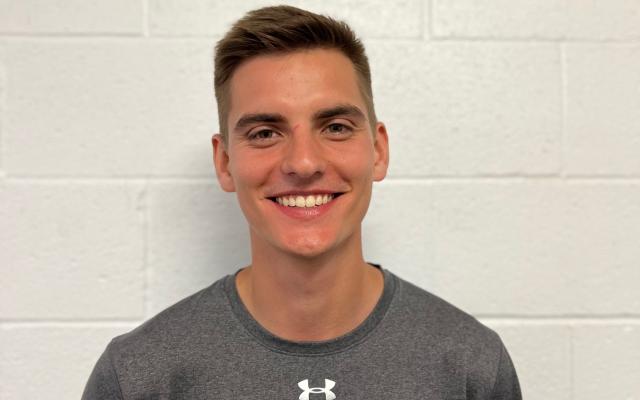 Customer Service Staff
If you could be any fictional character, who would you choose?
"Sherlock Holmes"
What is your favorite form of exercise?
"Playing tennis, although I can't say I'm very good at it :)"
If you could be a superhero, what would you want your superpowers to be? 
"Super Speed, it would save me a lot of time."
Fitness Centre Attendant
What is one of your favourite quotes? 
"If when you look in the mirror you don't see the perfect version of yourself, you better see the hardest working version of yourself." -CBum
What is your favourite form of exercise? 
"Working out!"
If you could be any fictional character, who would you choose?
"Rock Lee"
Climbing Wall Staff
What is one of your favorite quotes? 
"Life is not about waiting for the storm to pass but about learning to dance in the rain."
What is your favourite activity to do in your free time?
"Outdoor activities: hiking, canoeing and outdoor climbing!"
How would you describe yourself in three words?
"Adventurous, caring and responsible"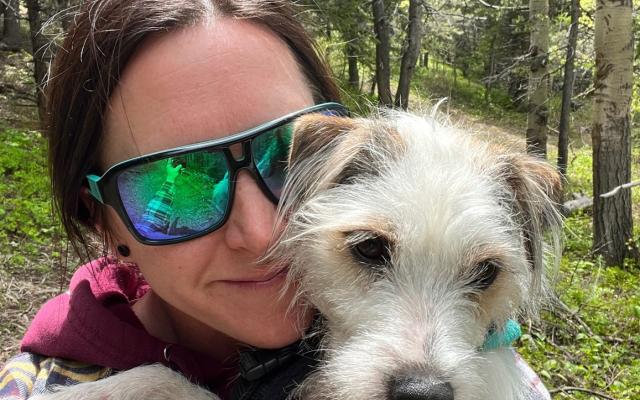 Coordinator, Fitness Programs / Assistant Manager, Customer Service
How would you describe yourself in three words? 
"Empathetic, strong, caring "
What is your favourite activity to do in your free time?  
"Any outdoor activity with my family & dog!"
What is your favourite form of exercise?
"I really enjoy lifting, biking, golfing and skiing!"