The ULethbridge Disc Golf Course opened in the spring of 2022. It boasts 18 holes and it's FREE for the public to use.
Make sure to tag @hornsrec in any photos you take on the course! We love seeing our Disc Golf community having fun.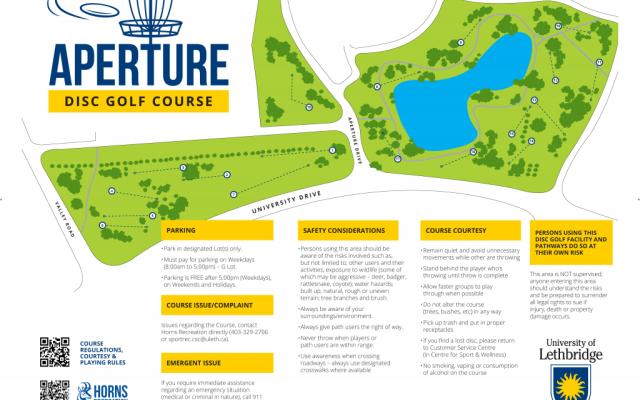 Disc Golf Course Map
Who doesn't love a map? This handy map will keep you on course as you move from basket to basket.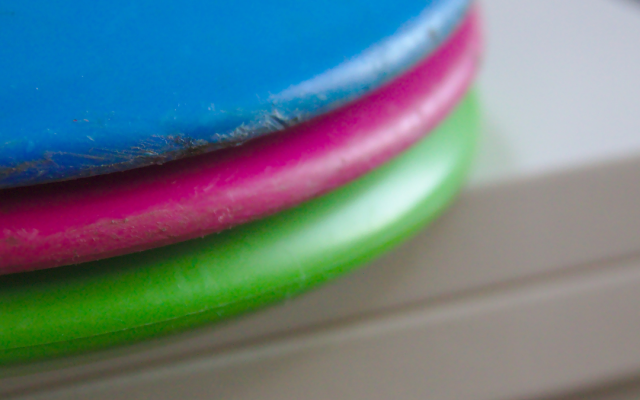 Discs are available for loan at Horns Recreation Customer Service for members free of charge. You are also able to purchase discs at the University of Lethbridge Bookstore.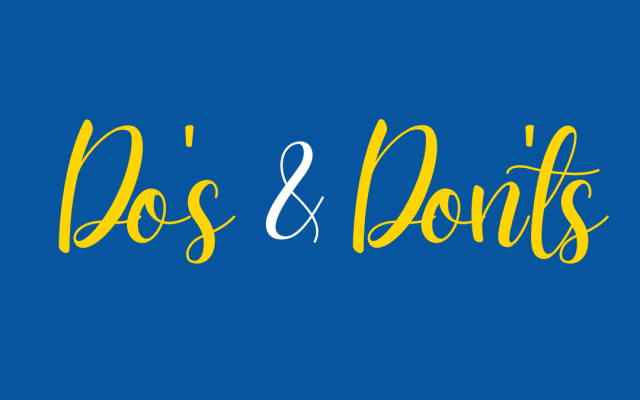 Do HAVE FUN!
Don't climb the trees to get your disc.
Do tell your friends about our course!
Don't go in the water to get your disc.
Join The U of L Disc Golf Club! Visit their Discord page for more information.