Fitness Classes & Programs
Register: FREE with your membership or by paying drop-in fee
Overview
Horns Recreation is proud to provide a wide variety of fitness and yoga programming to all students, staff, faculty, alumni and general public. We offer programs including TRX, Barre, Spin, Sculpt, Zumba, Pilates, Yoga and more!
Group classes are included in your membership but must be registered for online!
Schedule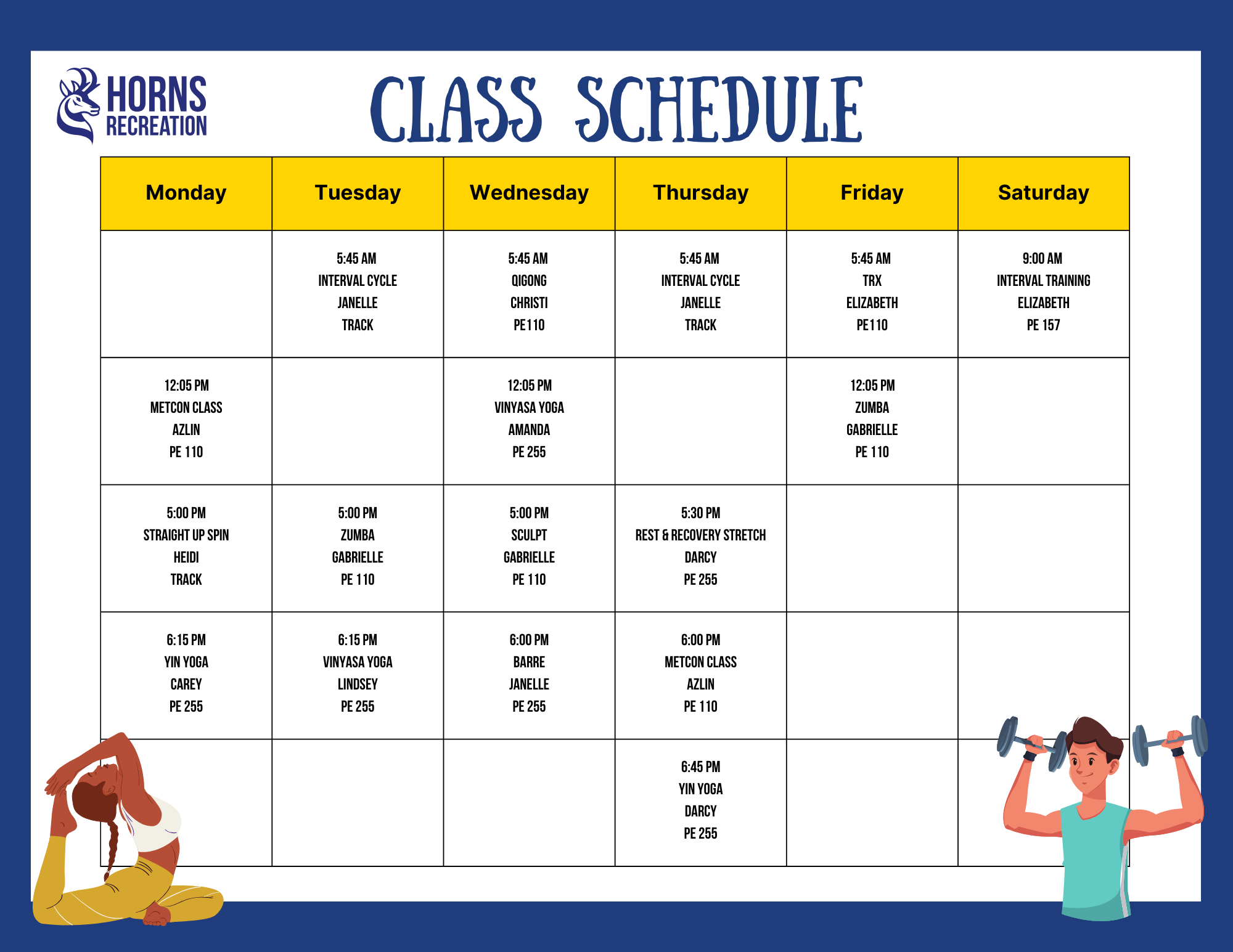 Click on a fitness class to find out more information or to register! Registration for Group Fitness classes is scheduled to open 30 days prior to class start time, and will close 10 minutes after class commences.