The Bachelor of Nursing After Degree program is offered over six consecutive semesters. Students complete the first two semesters at Lethbridge College and complete the remaining four semesters at the University of Lethbridge. Upon completion, graduates will be eligible to write the Canadian licensure exam to become a Registered Nurse (RN). 
Admission requirements and the curriculum will be changing for the Fall 2022 intake; please contact the Nursing Academic Advisor if you are preparing for admission to the BN After Degree program for Fall 2022.
Admission Requirements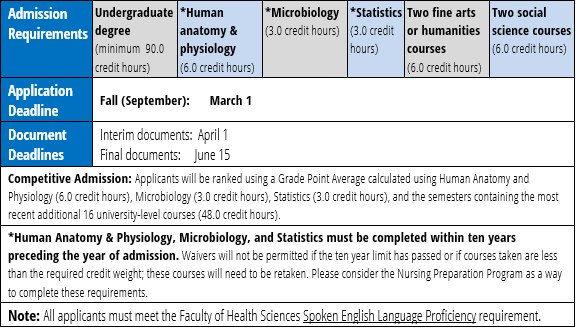 Is nursing the right career for you? Read this to find out if you'll meet the general demands and performance expectations of registered nurses in Alberta.