Active and ongoing research
The Dhillon School of Business is committed to active and ongoing research that contributes to both the depth and breadth of knowledge in business. Our research delves into the outcomes and implications of decisions, whether related to the management of land and communities, employees, health care, agricultural practices, imports, exports, financial systems or the food supply.
In addition, the school has established centres dedicated to the support of research in specific areas:
Annual Research Celebration Reports
Since 2019, the Dhillon School of Business has been celebrating the academic research year with a Research Celebration Report. From exploring positive and negative business contributions to society during the pandemic, to how the element of choice in business contracts can affect work quality, you'll want to read about the new knowledge our faculty have been uncovering these past years.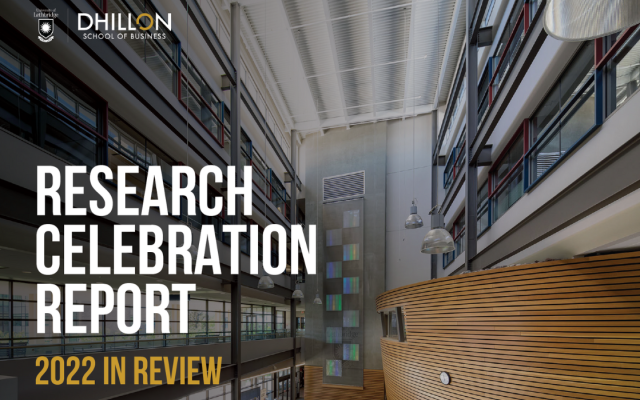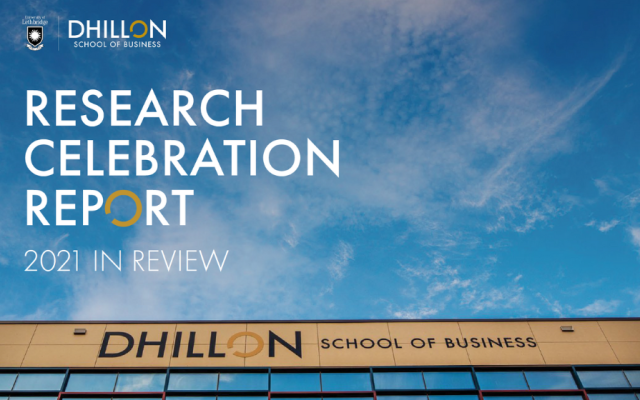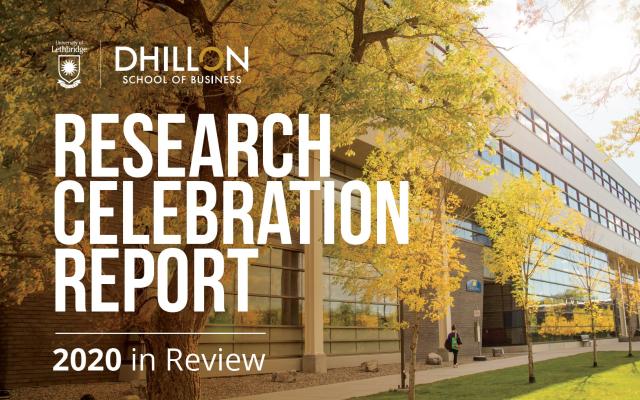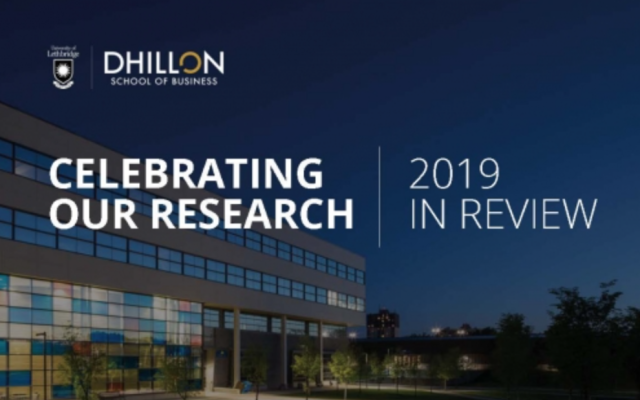 Latest faculty and student research stories 
If you'd like see more research conducted by University of Lethbridge faculty, please see the University of Lethbridge Experts Database.
Dhillon School of Business intellectual contributions at a glance
Dhillon School of Business faculty members are committed to serving the community through collaborative and high-quality research efforts with colleagues and other institutions throughout the world. Some of our highlights include:
Student Research
If you are interested in pursuing research as a student, our Master of Science in Management degree is a proven alternative to the traditional MBA, and focuses on building competencies in research. This intensive program provides students with the knowledge and hands-on experience to conduct rigorous and scholarly research into a business or management issue in the discipline of accounting, finance, human resources and labour relations, information systems, international management, marketing, or policy and strategy.