ELEVATE YOUR DEGREE
ULIFE HACK #7
I don't want to downplay the importance of coursework. But for some students, the most important lessons learned are outside of class.
Gaining practical experience to complement your degree can help you clarify your career path, boost your resume, and help you make meaningful professional connections. ULethbridge offers many work-integrated learning opportunities, from applied or independent studies to co-op, that will help you gain a new perspective to help focus your education.
Career Bridge: Centre for Work-Integrated Learning & Career Development
The team at Career Bridge: Centre for Work-Integrated Learning and Career Development is here to help you succeed during your time at the University of Lethbridge and beyond. They run workshops, offer in-person support and provide many online resources to help you navigate your career.
Career Bridge consists of a powerhouse line-up featuring Co-operative Education, Applied Studies, Career Services and the MyExperience Transcript. Its mandate is to offer exceptional work-integrated learning (WIL), experiential learning and career services so that every participating student can benefit from an outstanding academic and professional development experience. Learn more.
Co-operative Education
Co-operative Education combines real-world work experience with academic studies and has garnered international recognition as the preferred way to complete a degree. Co-op works to create a partnership between students, the university, and the employer, to offer students an extended learning environment and networking opportunities with employers.  
Students can participate in paid, full-time work terms that begin in the fall, spring or summer semesters. The length of each work term varies but can range from four to sixteen months. Work terms are located locally, nationally, and on occasion, internationally. An important point about co-op at ULethbridge—it's not just for management majors or computer science majors. Co-op is available for those in every undergraduate major and select graduate majors!
Once you complete twelve months of co-op, you will receive a Co-operative Education designation on your degree.
Learn more about co-op, and be sure to check out some exciting stories about students who have completed a co-op work term.
Applied Studies
Applied studies are a customized WIL experience similar to co-op; however, rather than working full-time, you will work part-time and gain academic credit. These positions can be paid or volunteer. Applied studies are essentially a way for you to create your own course. There are several applied studies course options:
Disciplinary Credit | Build a course related to a specific academic discipline and supported by a professor in that field.
Work Experience (pass/fail) | Build a course for program-related work experience related to your professional development.
Work Experience (graded) | Build a course with an applied studies instructor for program-related work experience and an academic study goal.
Learn more about applied studies.
Career Services
Career Services helps facilitate the personal and professional development of University of Lethbridge students and alumni by discovering their potential, developing their confidence, promoting self-responsibility, and inspiring them to pursue their career passions.
The career coaches provide a range of services that create a knowledge and resource bridge between the academic world and the work world to help you navigate the transition between school, job search, and employment as successful employees.
Learn more about career services.
MyExperience Transcript
The value of your post-secondary journey cannot be fully captured through a list of academic courses and grades. You need to prove you can apply your knowledge and critical-thinking skills to adapt to an ever-evolving job market.
Your MyExperience Transcript (MET) is a digital record of all your experiences outside of class—from co-op to volunteer work. It also includes a self-reflection tool to help you articulate the value of these experiences to future employers. Students have access to free workshops and resources through MET to get you work-ready, set goals and take action for your future.
When you graduate, you will have a ULethbridge-verified record of experiences, the MyExperience Transcript, to share with future employers, graduate studies decision-makers, etc.
Learn more and access your MyExperience Transcript.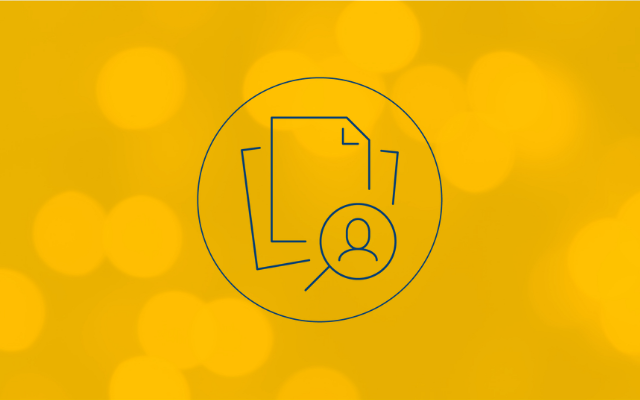 In addition to your regular courses, you have the opportunity to participate in independent studies where you will contribute to departmental activities by volunteering on research projects or through employment as a research assistant.
An independent study course may be taken for credit inside or outside your major or in an interdisciplinary mode. Independent study courses assess your capability for undertaking academic work with a minimum of guidance.
The best way to learn about independent studies is by speaking with professors who you would like to work with and whose research interests you.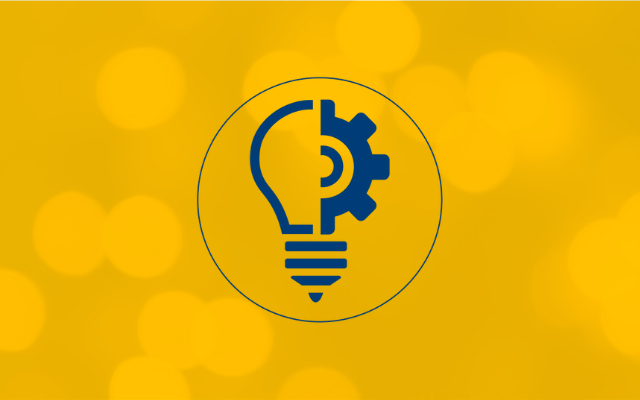 Agility is a donor-funded program that helps 'realize projects that students, faculty and the community identify as meaningful initiatives.' Frequently professors bring opportunities from Agility to their students.  
Agility is also the driving force behind the 'Innovation Zone' in the Science Commons. After taking a Moodle orientation and signing a waiver, you can access the Innovation Zone and potentially work there as well.
Learn more about Agility.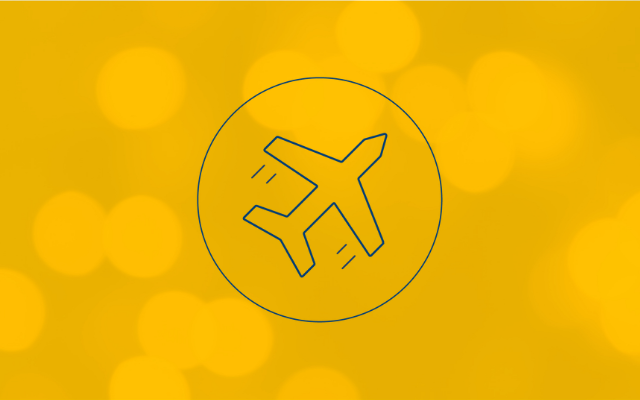 Taking courses at another university or even in another country is possible with Education Abroad. Travelling to learn is one of the most cost-effective ways to travel, often priced comparably with studying in Lethbridge!
Whether you choose to take a semester away to learn Japanese or participate in an archeological dig or internship. Get started.  
There are multiple Study Abroad info sessions held throughout the year, so keep your eyes peeled!
WHAT STUDENTS SAY ABOUT THEIR EXPERIENCE WITH WORK-INTEGRATED LEARNING
"I completed an independent study in writing, WGST and health sciences. I had an idea what I wanted to do, so I emailed a list of professors, and eventually, one said yes. It was the absolute best thing I got to do in my undergrad. The small project I had in mind developed into a cross Canada survey inquiring about physicians' knowledge and attitude toward medical abortions. Now, as a medical student, I am taking this information and passion and pursuing rural women's health to close barriers and prevent inequalities I identified in my survey. Shoot your shot. The answer will always be 'no' if you never ask.  I really struggled in my final year of university deciding whether I should push to do the above study because I was already completing an honours thesis in molecular biology. I had never conducted social science research before, but it was beyond meaningful, and the absolute best thing I was able to do at ULethbridge. Don't limit yourself. I think everyone would be surprised by how many doors can open if you work hard." - Katrina
"I completed an applied study as an assistant to the museum educator at the Galt Museum and spent my semester researching archival photographs for educational programming and seniors programming. I discovered the opportunity through advice from friends in higher years and booked an appointment with the Career Bridge office soon after. This applied study was an amazing opportunity to gain practical experience in my field. Applied studies are a really valuable opportunity to gain skills you'll use after graduation and the opportunity to challenge yourself with innovative projects and push yourself out of your comfort zone." - Angelica
"I would avoid waiting until near the end of the semester to apply for co-ops. There are a lot more opportunities if you apply three to four months before." - Jace
"Co-op is amazing! I highly recommend joining co-op to every student! It gives a good feel for what types of jobs are there for when you graduate and helps you build connections, so you have an extensive network of people to consult for job opportunities once you graduate. It also gives incredible experience and helps build your resume!" - Cassie
"I am currently working on an honours thesis. I had no idea what this was until I met with a professor about doing an independent study, and my idea was too much to do in one semester. She recommended I look into doing a thesis, and I met with advising to talk about the requirements for the thesis in my second year. I have been working towards my thesis for three years now, and as I near completion, I am so excited." - Kathleen
"I did an independent study in my last year of university, and I wish I had learned about them sooner! In my case, a professor approached me about completing an independent study, but many students approach professors with their own ideas around research. Not only do you get to research something you have a ton of interest and passion around, but you also develop a ton of critical skills you won't get from a traditional course. Applied studies are also a great way to gain work experience and skills that are useful after graduation." - Alyssa
"Independent studies open so many doors, especially if you are interested in research. All it takes is an email to a professor whose research you are interested in to start the process." - Shannon
"I have completed multiple independent studies in the Department of Neuroscience, and these have been fantastic opportunities to pursue my interests and gain experience and skills in the lab and research. Doing these studies led me to complete my undergraduate honours thesis, which was never something I had planned to do previously. I discovered independent studies by talking to older peers who had completed them, and I asked for contacts from those peers I emailed. This eventually led me to study in a lab with Dr. Sergio Pellis. Asking peers and not being afraid to email or reach out to people is key. Also, approaching your professors whose classes you're in is a great resource. Even if they aren't looking for undergraduate students, they likely can direct you to other professors who are! Don't be afraid to be open to new topics or research areas. Lots of professors are looking for students to do specific things in their independent study, and being open to new things can help you to discover something you might not have been interested in otherwise." - Madeline
"My advice would be to just go for it. I think many people often feel intimidated at the thought of doing an independent study, but I would say to do it anyway. It is an amazing experience, and you can learn a lot from it that you would not learn in a regular class. It also allows you to study topics that you are passionate about that you might not have explored otherwise." - Julisha
"Join the co-op program. The earlier, the better. It's the perfect opportunity to get industry experience for what you are interested in. The experience you gain makes studying easier, and it lets you test out different career paths for when you leave school." - Derek
"My applied studies coordinator supported my ideas to further my research and continue pursuing similar opportunities by participating in co-op. I also received the push from friends in higher years that co-op opportunities could enhance my degree, and between those two elements, everything came together. My advice is to pursue co-op as it will be an amazing enhancement to your degree, skill set, and university experience. You learn so many valuable skills, and co-op gives you the opportunity to work in your field for the first time with some mentorship. You can challenge yourself and become so much more confident in your skillset over the terms. When applying for co-op jobs, be sure to customize your cover letter and resume for each job. Be persistent and confident. And participate in mock interviews at the Career Bridge office as they are a valuable way to prepare for your interview. Always remember to be authentic in interviews as well. Receiving a job offer can take effort and diligence but remember that the perfect fit is waiting for you." - Angelica
"At first, I wasn't sure about co-op because you have to pay a fee to do it, but it's just a few days of work, and you have it paid off. Although the seminars were not my favourite and added to my course load since you have to make a resume, cover letter, etc., it is very worth it. I suggest doing these seminars your first year, so you already have access to the job board in your second year. Also, even though there may not be any jobs that seem appealing to you or related to your degree, apply anyway! Not only is it good practice for resumes and cover letters, but you just might get hired! Around five or six of my co-ops had nothing to do with my degree, but I have gained many skills and a good-looking resume. I have no regrets." - Skylar
"I completed an independent study supervised by Dr. Patrick Wilson in the Department of Anthropology during the second year of my degree. The idea for the project came to me when I realized the theory I was learning in his class might be useful for understanding something that I was witnessing in my volunteer work outside of the University. I was nervous about completing an independent study because I thought it would be incredibly challenging. I was worried about not being 'smart enough' or that I wouldn't manage my time effectively. When I emailed Dr. Wilson about my idea, he was very receptive and supported me throughout the entire process. All of the worries I had about being capable of completing an independent study faded away once I got into the project and realized how much I enjoyed the research. I would tell other students interested in completing an independent study to go for it! It may feel a little daunting, but it is a really fulfilling experience to work your way through a problem and see your idea become a polished final paper." - Amy
"I am currently in an independent study and will be doing another next semester. I found out about this opportunity through working in labs and talking with others. If you are interested in doing an independent study, look into different professor's research, find one of interest and send an email saying that you are interested." - Tabitha
"I knew of the co-op program because I had family members whose first job out of university came from the co-ops they did in school. So, I knew it was a great way to get your foot in the door. When I first came to the University of Lethbridge, finding co-op opportunities was the main thing I was looking out for." - Cassady
"The first time I did an applied study, I mentioned to my co-op coordinator that I really enjoyed taking a class with my professor, and she was able to coordinate an applied study in this professor's lab. Since then, I've done two independent studies as well as funded summer research. Be engaged, work hard in class, and actively try to reach out to professors you may want to work with. Don't be afraid to email them and ask about doing an independent or applied study—the worst they can say is no! I've also participated in the co-op program for the past three years! I discovered co-op via some presentations in a few of my first-year courses, so I decided to go to some of the training sessions, and I'm very happy I did! I've done two co-op work terms so far. If you're interested in completing one (or even already have a job and want to make your current employment into a co-op), reach out to the fine folks at Career Bridge!" – Cayley