BUDGETING 101
ULIFE HACK #2
Many students have already mentioned how budgeting can catch you by surprise at the end of the month.
'Were my groceries really that much? Oh, shoot, that bill was higher than expected, now how am I going to pay for dinner with my friends tomorrow?' With more freedom comes more responsibility, and many students have different financial backgrounds and attitudes about money. This chapter will add some money management tools to your toolbox.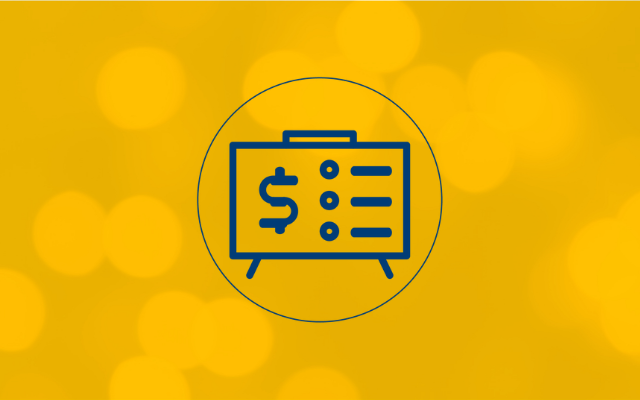 Financial services and the cash office at ULethbridge understand each student's considerable investment by attending university. They have systems to help you manage your tuition and tax forms. On the Bridge under 'Student Account,' you can find information on your fees and where to view the amount of money you owe for each term. This is also where you can download Canadian tax forms such as the T2202 and T4A/T4 slips for the end of the year tax season.
'Account Summary by Term' is a summary of every term you've spent at the ULethbridge, whereas 'Account Detail for Term' only shows one semester.
The 'Charge' column shows the money you owe to the University, while the payment column tracks money you have already transferred to the University. The 'Balance' column shows the difference.
'Term Balance' is the total money you owe to the University or the amount of money the University owes to you if you paid more than you needed to or dropped a class before the deadline.
The 'Account Balance' at the very bottom of the page is the entire sum of what you owe, or what the University owes to you. It can take a couple of days for payments to go through.
Find more information about payment methods, fee schedules, refunds, tax info and more. 
Direct questions to the cash office, in-person in Anderson Hall AH144 from Monday-Friday, 9-3:30 p.m., by phone at 403-329-2469, or by email.
Recall from ULife Hack #1 Adulting 101 that the funds on your student card, 'Bridge Bucks,' can be looked up, or more can be deposited at MyFunds.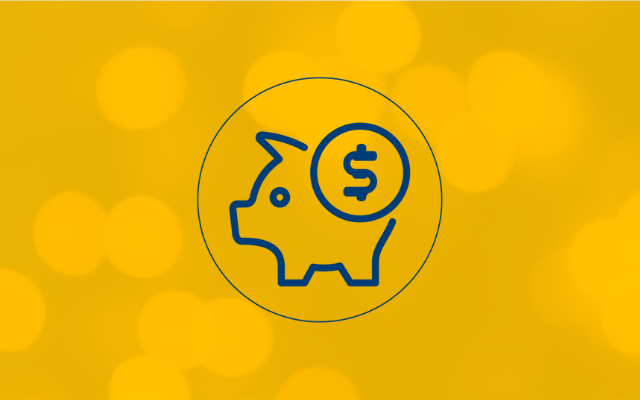 Scholarships & student finance
Apply for internal and external awards, scholarships and bursaries via the Bridge. Money awarded goes directly to your student account. Scholarships are merit-based, meaning specific qualifications or qualities in a student result in the award, for example, particular grades, programs, or volunteerism. Bursaries are similar to scholarships but take into account financial need—to apply for bursaries, you will need to show information about your income.
On the other hand, student loans are expected to be paid back, in part or in full, at a later date. The government sets up many loans for those with 'demonstrated financial need.' However, if you do not qualify for government loans, banks often offer student loans and lines of credit.
Learn more about scholarships and student finance.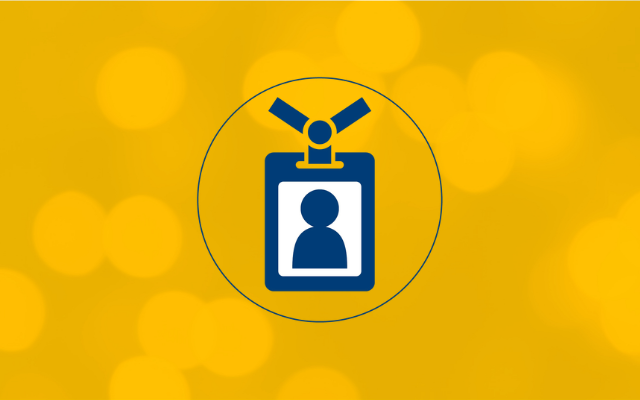 Working on campus is, in many ways, the most convenient way to earn some money while in classes. There are often student employment opportunities on campus, for example, working in the library, at one of our food vendors, in Agility, as a lifeguard, lab assistant or even a theatre usher.
Some of these positions you will need to actively seek out by reaching out to professors and professionals, while others are available directly from the following web pages:
Refer to ULife Hack #7 Elevate Your Degree for information on other ways to earn while you learn.
WHAT STUDENTS SAY ABOUT SCHOLARSHIPS AND BURSARIES
"I have been lucky enough to receive numerous scholarships throughout my time at ULethbridge. My advice is to take the time to apply for the awards on the Bridge and check periodically throughout the semester to see if there are additional opportunities, as new ones are always popping up. Don't be afraid to apply for any scholarship, even if you think you aren't qualified. Many scholarships have few applicants, and your chances are always better than you think. Give yourself credit where it's due! Also, don't be intimidated by scholarships with a longer application process. There are resources to help you through the process, and the payoff is usually far greater than the work required to apply. Finally, when you receive scholarships, make an effort to thank your donors. These people and organizations are great assets and love supporting students, and hearing who receives their scholarships and knowing that they are grateful is not only a great thing to do, it can help retain and gain scholarship donors in the future, potentially helping yourself and other students!" - Madeline
"I applied for scholarships and bursaries each year and received about six over the years! My advice is never to miss the application and always have confidence that you could be a recipient. I never really expected to win one and ended up with six, including two Jason Lang awards for academic achievement. It can be life-changing to receive the financial aid, and receiving an award is an amazing boost to your confidence." - Angelica
"I have received three bursaries and would highly recommend applying to every scholarship and bursary you can. It can seem daunting to write a 1000 word essay, but there are supports in place to help you. Plus, the general application is super easy to fill out." - Ziara
"The University makes an easy, streamlined application that reduces the stress around applying for scholarships and bursaries. My advice would be to just go for it! Even if you don't receive the scholarship, the practise of filling out the application or writing proposals is a great skill to learn and practice through your undergrad." - Alyssa
"I have received several scholarships. I think everyone should fill out the general scholarship form because it is easy and quick and could earn you some extra money." - Kathleen  
"I have applied for and received scholarships. It's 100 percent worth it, even if you have to put in the effort to apply for them. Apply for anything you think you might be considered for and don't hold back!" - Kourtney  
"I received the Alexander Rutherford scholarship and the Jason Lang scholarship. My advice would be to look out for those two specifically as they are easy to apply for." - Cassady
"I have applied for and received different forms of funding. The most important thing to know is that great grades are only part of it. These applications also often want to know what else you did! Volunteer work is particularly important." - Makita
"I have applied for and received several scholarships. Almost all of them I received by simply filling out the general application that the school provides. Another thing you can do to win scholarships is joining organizations/clubs that have them. One example is the Archaeological Society of Alberta that offers scholarships to its members. All you have to do to be eligible is to be a member of the organization." - Nicko
"Just take an afternoon and apply. You would be surprised by how few people do. The basic application takes less than five minutes, and they completely paid for two years of my undergrad. I made more from spending a couple of hours applying to scholarships than my friends with part-time jobs made. Take the time. Make it a priority." - Katrina
"I've applied for many and have been fortunate to receive quite a few! It's super easy, and you can use the Bridge to create a general application that will match you with various scholarships! My advice is don't beat yourself up if you don't get one right away–sometimes it takes a year or two before you start receiving them, but in that time, you're making connections and working toward your academic goals, which usually lends itself to receiving more scholarships!" - Cayley
WHAT STUDENTS SAY ABOUT BUDGETING FOR UNIVERSITY
"Sit down and take time to do it! Budgeting isn't as hard as I made it out to be in my head once I actually sat down and did some basic calculations! Always leave a buffer for unexpected expenses or fun activities!" - Kathleen
"Allocate a certain amount each month for recreation and necessary expenses. Don't overspend, but don't forget to have fun either!" - Angelica  
"Track what you're spending. I found if I was conscious about the amount I was spending in each category, I wouldn't overspend." - Jace
"Make a monthly budget which includes all of your mandatory expenses, and make sure you make a budget for extra expenses like splurging on a cake or a new pair of jeans or drinks with your buddies. The extra space ensures less stress on you knowing you have the funds to do certain things." - Ziara
"Always allocate enough funds to make sure your bills are paid. Set extra money aside for emergencies and personal spending." - Anonymous
"When I started university, I created a five-year budget to help guide my spending. Adjust it over time, but have a goal in mind for how you want to allocate your capital. It shouldn't just stop at budgeting your money. Budget your time as well. What do you want to do over the next five years?" - Derek
"Create a physical budget. You're more likely to stick with it if you write it down. I also track my expenses to make sure I'm staying on budget and not overspending in one area or another. Some people tell students that they shouldn't spend anything on themselves. I disagree. Budget for things for yourself like a new video game or face cream. Budget for entertainment items like going to the movies. You're working hard, and just because you aren't making money from your effort doesn't mean you don't deserve to treat yourself." - Cassie  
"My favourite budgeting tip is to limit your spending. I pay rent, tuition, and groceries, and that's it. I still go on fun adventures with my roommates, but we find adventures that don't cost anything." - Hana  
"Make sure your bills are paid, and your necessities are met before spending money on extra things. Write out your monthly expenses and make sure you set that amount aside." - Kourtney
"Look for any discounts or sales. Also, use coupons! And don't be afraid to shop at second-hand stores like value village. The items are really cute, and no one will ever know that it's second-hand!" - Caileigh  
"Mint! I still use it today. You can create budgets and track your spending as well as connect your bank accounts." - Cassady
"Learn and practice cooking. This is a skill that is easy to learn with a little bit of effort and is the biggest place to budget money." - Nicko   
"The best thing I can think of is being honest with yourself! If you know you're going to get a coffee every day, make sure to incorporate that into your budget so you can be honest with your spending habits so you don't overspend! Also, ask about student discounts wherever you go. A lot of businesses have them and usually just need your student ID!" - Cayley