The Department of Women & Gender Studies participates in the delivery of both undergraduate and graduate degree programs. At the undergraduate level, the Department offers a major in women & gender studies for the 40-course Bachelor of Arts (BA) and Bachelor of Arts and Science (BASc) degree programs. Alternatively, you can choose to do a general major in social sciences and select women & gender studies as one of your three streams. You may also declare women & gender studies as the BA major for the Combined BA/BMgt program. You can also add the minor to any undergraduate degree. At the graduate level, the Department offers an MA in women & gender studies as well as an MA and PhD in cultural, social, and political thought.
With a strong record of research and scholarship and a strong commitment to the principles of liberal education, the Department of Women & Gender Studies offers a vibrant intellectual and socially engaged learning environment.
Using inter/disciplinary modes of inquiry, WGST faculty deliver a curriculum that provides students with a sound understanding of how current and historical events, ideas, and institutions are structured by social relations such as gender, race, sexuality, ability, and class.  The department provides opportunities for students to participate in research projects and to present their work in a variety of forums. Also, we offer several courses cross-listed with political science, history, geography, Asian studies and health sciences and our faculty actively supervise Independent and Applied Studies students. Students also have the opportunity to participate in Applied Studies and Independent Studies as well as pursue their original research project via an Honours Thesis.
Graduates from this discipline have gone on to work in such areas as social work, government immigration and multicultural services, family services, teaching, policymaking, criminology, health care, science, education, law, non-government organizations, and psychology.
Also, the University of Lethbridge's School of Graduate Studies offers graduate programs, at the Master and Doctoral levels, spanning over 60 disciplines — so why not consider pursuing grad school right here in Lethbridge! Whether you choose to do your advanced studies at uLethbridge or another institution, know that your undergraduate degree has set you on the path to post-graduate success. Learn more about graduate studies.

For more information on any of the degrees listed above, review the Program Planning Guide(s) that aligns with your admission year (e.g. 2022/2023) or speak to an Academic Advisor.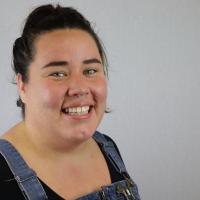 Women & Gender Studies is the most dedicated, empowering and supportive department at the University of Lethbridge. Their research inspires locally, individually and globally; their classes are relevant and incredibly interesting. Being a WGST major is rewarding and fun.

Kristin Krein, Shining Student (2018)