ADVOCACY. ACTIVISM. CHANGE.
Welcome to the Department of Women & Gender Studies
Using feminist theory and research methodologies, women and gender studies examine the historical and contemporary conditions of our society.
Whether as activists, scholars or labourers, women have generated significant changes in society. Women and Gender Studies offer you the opportunity to learn how these changes were initiated and gives you the tools to actively participate in the creation of a more just society. As a student in this program, you will broaden your knowledge of women's lives, bodies, experiences, labour and scholarship. You'll also explore feminism as an influential political and social global movement that has generated significant change in all aspects of daily life for everyone. Our department draws on a vibrant community of scholars and activists both inside and outside the university to explore a wide range of issues.
Look into non/monogamous relationships earns student Parkland Institute Graduate Research Award
Jaisie Walker, a University of Lethbridge graduate student in the Department of Women & Gender Studies, has been awarded the 2019 Parkland Institute Graduate Research Award for their project, Unsettling Lateral Violence: Queer Genealogies of Non/Monogamy in Southern Alberta.
Walker, born in England and raised in Scotland before moving to Canada following their high school years, has worked on the frontlines of anti-violence programming and seen how the queer and non/monogamous communities are underserved by current policies on interpersonal violence.
U of L social scientists net SSHRC awards worth nearly $440,000
University of Lethbridge graduate students and faculty members will tackle a variety of research projects thanks to funding from the Social Sciences and Humanities Research Council of Canada (SSHRC).
Congratulations to Dr. Glenda Bonifacio (women & gender studies), she will study how the election of Rodrigo Duterte in the Philippines has affected foreign disaster aid and gender equality following Haiyan, the 2013 super typhoon.
Shining Student - Kristin Krein (Alumni)
FEMINIST. ADVOCATE. ACTIVIST.
"Get involved with local clubs, meet your faculty and explore campus, challenge yourself to go outside your comfort zone!"
Favourite Class: Feminist Theory (WGST 2300)
Favourite Social Activity: Volunteering at the Campus Women's Centre
Favourite Study Spot: With friends at a local coffee shop
Career Bridge | Co-operative Education & Applied Studies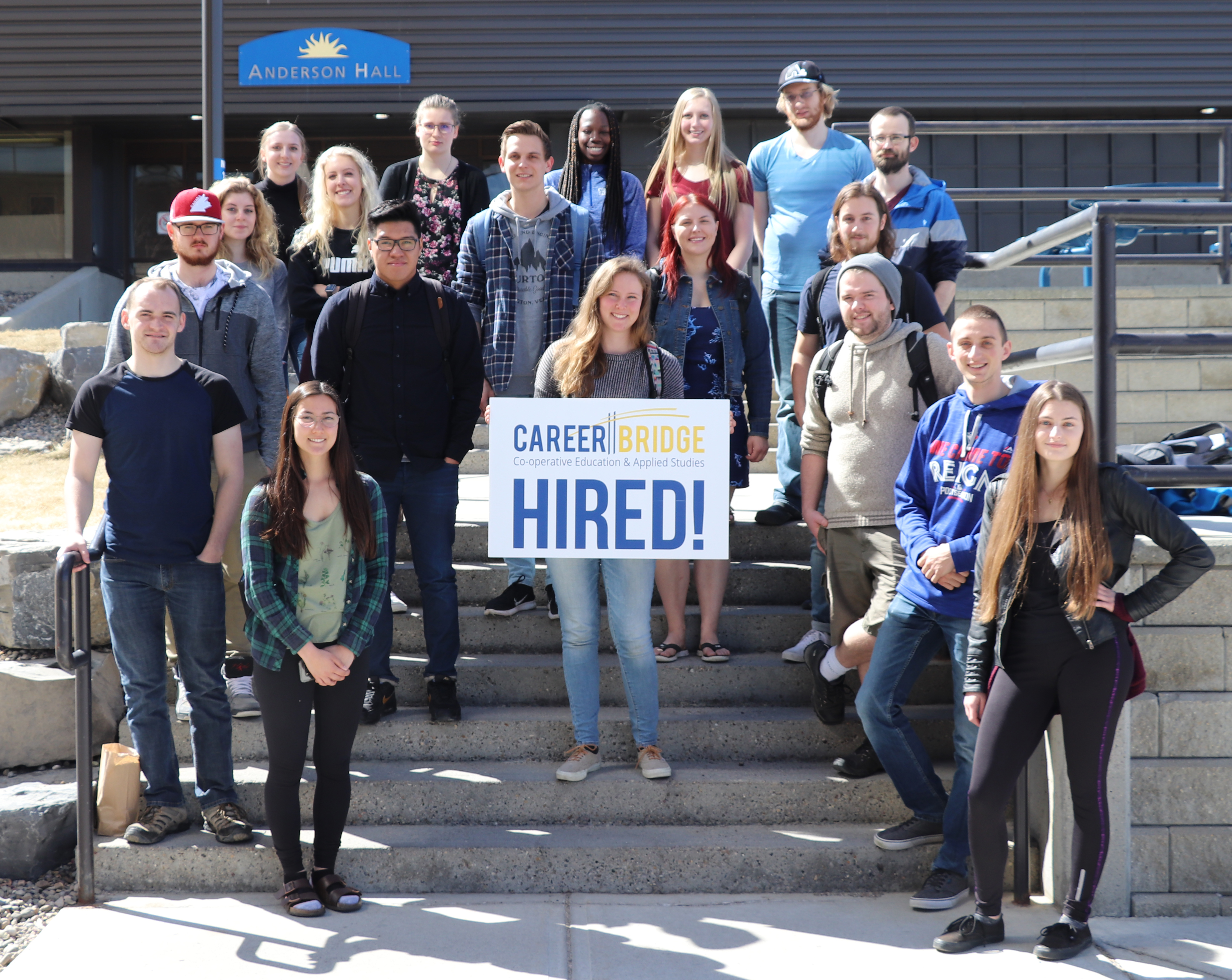 Put Your Knowledge to Work 
Whether you're looking for a more in-depth learning experience by assisting with research projects on campus or by testing your knowledge in a real-life work setting, we can help! The programs available in the Career Bridge office will provide you with a solid foundation for further studies and an excellent framework for a challenging and rewarding career — whatever direction you decide to go. Explore career options, participate in research and develop skills that complement your degree.