LITERATURE. LANGUAGE. RHETORIC.
Welcome to the Department of English
We offer students the opportunity to study the properties and powers of language—the fundamental means by which we communicate our values, our ideals and vision.
English is not just about the rhetorical and creative aspects of literature. It's about examining history, culture, psychology, sociology, philosophy and the human condition to determine what a text means in the context of when and where it was written, and how it relates to us today. Courses in the fundamentals of the three main literary genres, poetry, prose and drama, prepare students for the close study of major works and periods of literature from the British, American, Canadian and Post-Colonial traditions. In addition, the Department offers a variety of special courses in Rhetoric, the history of language, literary theory, gender, children's literature and creative writing. At the senior level, there are more intensive courses concentrating on specific topics such as particular authors. These are conducted in small seminar classes which stimulate open and intensive discussion between students and instructor.
ENGL3800A (Creative Writing) - Spring 2024 Course Offering
Students may find the upcoming course of interest.
ENGL3800A (Creative Writing)
CRN:  10507
MW 12:00 - 1:15 p.m.
Instructor:  Prof. David Kootnikoff
Prerequisite(s):  One of ENGL1900 or previous course (3.0 credit hours) in ENGL AND Second-year standing (a minimum of 30.0 credit hours) AND submission of writing samples. Send writing samples to Prof. David Kootnikoff (david.kootnikoff@uleth.ca) by December 20, 2023, and he will contact you re:  acceptance into the course.
English Students' Society
Congratulations to our 2023/2024 Executive Members:
President:  Fen Wright-Griggs
Co-Vice Presidents:  Claire Rose, India MacGarva
Treasurer: Erika Dewald
The Bridge Prize National Short Story Award
Beginning in 2020, and in alternating years for the next decade, the Bridge Prize intends to inspire and motivate the next generation of Canadian literary artists as they transition to careers as professional writers. The Bridge Prize is presented by the School of Liberal Education at the University of Lethbridge.
The next prize will be awarded in 2024.
Prizes:
Top prize: $7,500
Three additional finalists: $1000
Each winning author will also receive a $200 gift card courtesy of Munro's Books.
Career Bridge: Centre for Work-Integrated Learning and Career Development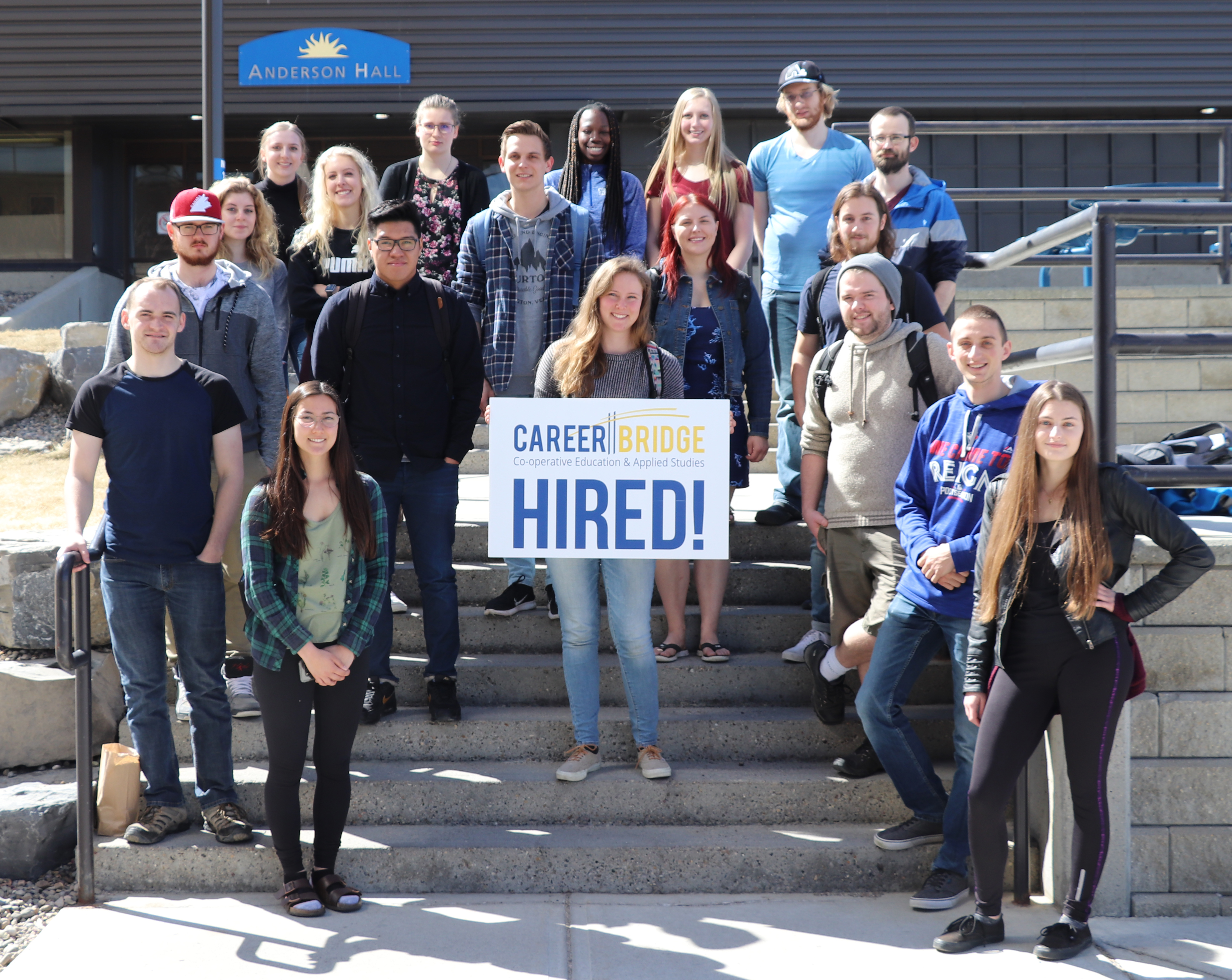 Put Your Knowledge to Work 
Whether you're looking for a more in-depth learning experience by assisting with research projects on campus or by testing your knowledge in a real-life work setting, we can help! The University of Lethbridge is proud to offer you an exceptional opportunity to explore professional development through academic programs and services designed to give you a competitive edge in a fast-changing world.
You have a bright future — experience it via Career Bridge at uLethbridge!