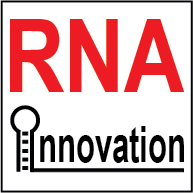 RNA Innovation is a unique partnership between the University of Lethbridge, Université de Sherbrooke, and industry collaborators, providing trainees with an exceptional learning experience during their graduate studies program.
This NSERC Collaborative Research and Training Experience (CREATE) program aims to produce highly qualified personnel with skills in advanced RNA research, scientific leadership, and industry experience.
Industry Experience
The major advantage of RNA Innovation will be access to industry collaborations. Each trainee cohort will work together with an industry partner to solve an R & D problem as part of the deepYellow Challenge. Together the trainees will learn to apply their research training, work as a team, and develop a final product.
Trainees will also receive funding for on-site industry training and project development through the Twinning Program. All participants will be matched with a specific internship, receive mentorship and a personalized networking experience.
Professional Skills
In addition to academic and research skills, trainees will develop skills in management, leadership, communication, teaching, integrity and ethics through complementary workshops and courses.
Participation in the deepYellow challenge will encourage development of project management and entrepreneurial skills. Additional workshops providing some theoretical foundation in management will supplement the trainee's learning experience.
All trainees will be required to participate in a new graduate level Scientific Leadership course. Modules will include professional communication, integrity & ethics, and leadership with respect to gender and minority representation.
Highly Qualified Personnel
Graduates of the RNA Innovation program will be uniquely trained, "job-ready" with knowledge of applied and basic research, and possess a diverse set of leadership skills. This multidisciplinary background will make them ideally suited to careers in a multitude of biotechnology fields.
RNA Innovation is the ideal program for students that desire real-world, hands-on experience during their research program. Funding is available for graduate students (MSc and PhD), as well as undergraduate students and post-doctoral fellows. Details on the application process can be found here.
For more information, email admin@rnainnovation.ca.
Funding provided by NSERC