Aimee Douziech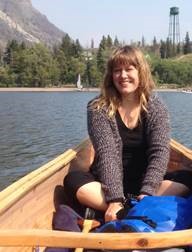 Aimee Douziech
Therapeutic Recreation
Instructor
Contact
M3060 | 403-332-4576
About
Aimee completed her undergraduate degree in Therapeutic Recreation from the University of Lethbridge in 2017, and shortly thereafter she became a Certified Therapeutic Recreation Specialist (CTRS). Up until recently Aimee had been working hands on in the profession, where her main focus was in geriatric and mental health settings. Aimee is passionate about meaningful recreation and how it can build connection within oneself and in communities.
Experience
1 year Rehabilitation - Focus was on Community Re-entry Outings, leisure education, and person specific adaptive leisure (often including art-based interventions and sport/physical based leisure interventions). Clients served: Adults who had experienced a stroke/Cerebral Vascular Accident (CVA), Spinal Cord Injury, traumatic brain injury (TBI), amputees.
2 years Geriatric Day Program - Focus was on supporting clients to maintain the ability to live at home, while having the support and opportunity to maintain overall daily living and leisure-based skills. Expressive arts, cooking/baking, reminiscing, music, group fitness, and cognitive and social skill-based games were well integrated into the program. Clients served: Older adults with a diagnosis of Dementia, multiple sclerosis, Parkinson's disease.
2 ½ years Long Term Care (LTC) specific to adults with mental illness - Focus was on building a sense of community, connection, and belonging within the care home and with the general community. Community integration outings, horticulture, communal cooking, expressive arts, and group fitness were a primary focus. Clients served: Adults primarily between the ages of 50-70 with a diagnosis of Schizophrenia, Bi-Polar Disorder, depression, or anxiety disorders. Clients often had an additional diagnosis of Dementia and/or a developmental disability.