The four-year Bachelor of Nursing program is a collaboration between Lethbridge College and the University of Lethbridge. Students spend their first two years at LC and their last two years at the U of L. Upon completion, graduates will be eligible to write the Canadian licensure exam to become a Registered Nurse (RN). 

The application is closed for the Fall 2020 intake. The application will reopen in September for the Fall 2021 intake.
Admission Requirements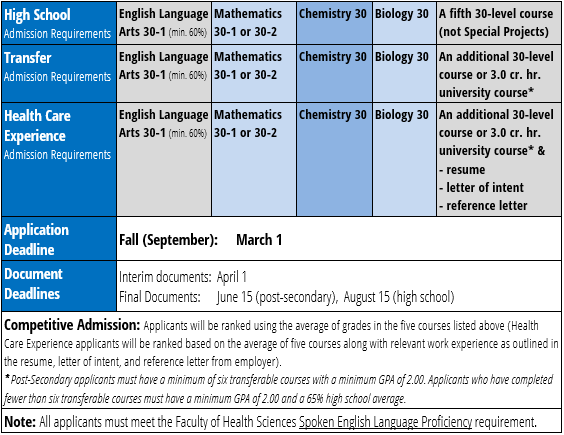 Individuals who do not have the necessary high school courses for admission may wish to apply to the Nursing Preparation Program that will provide access to courses that can be used for admission towards the B.N. program as well as courses that will count towards the B.N. program, if admitted.