OBSERVE. INTERPRET. UNDERSTAND.
Welcome to the Department of Physics & Astronomy
Physics is the study of matter and energy at all scales, from the sub-nuclear to the dimensions of the universe. It is the fundamental science — all other sciences and technologies rely on the principles of physics.
Physics involves observing and understanding natural phenomena. It is evident in the world around us in everything from the seasons, the motion of objects, the flight of birds, the night sky and the weather, to lasers, electronics and the technology we rely on today. Astronomy teaches you how to study objects at a distance and interpret the information gathered. This helps us begin to understand the universe we live in. The skills you will learn in astronomy are also applicable to remote sensing and its application to environmental problems.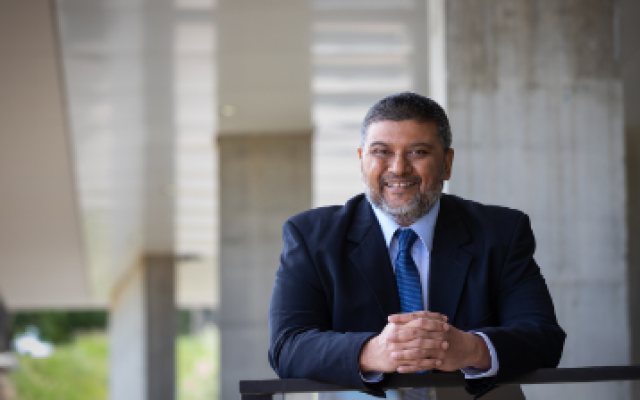 PUBlic Professor Series | Dr. Saurya Das
Our Universe: its beginning, flow and end
Humankind has always wondered about the fundamental contents, evolution and fate of our Universe. Fortunately, observations over the last couple of decades have provided us with many of the answers, namely that it was very small in the past, it is expanding at an accelerating rate now and that 95% of its contents is dark, i.e. cannot be observed directly. Yet important questions remain as to how our Universe began, if indeed there was a beginning, what the constituents of dark matter and dark energy are, and what is its ultimate fate. One would also like to understand why the Universe is incredibly uniform in all directions and why we have roughly equal amounts of dark matter and dark energy at the current time. In this talk, I will explain what is known about our Universe and present some new ideas to address the unknowns.
ICYMI: Watch this incredibly interesting talk on Shaw Lethbridge at 2 p.m. daily or via the link below on YouTube.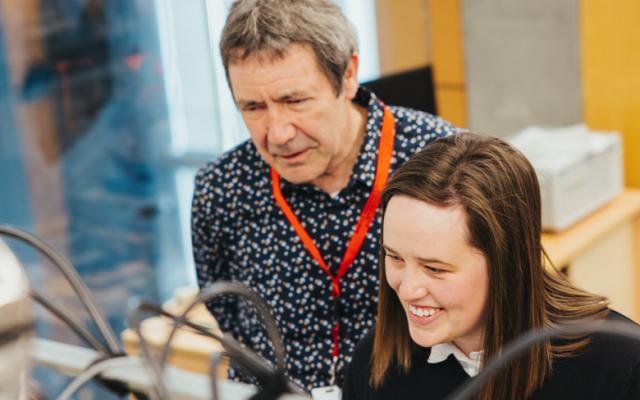 Graduate student Alicia Anderson earns world renowned Gates Cambridge Scholarship to study at Trinity College
"As a 17-year-old, when I first came to the University of Lethbridge, I hadn't really planned on any of this," says Anderson, who completed her bachelor of science with great distinction in 2020 and just recently successfully defended her master's thesis. "You start by making connections with professors and I've been lucky to have really passionate professors teaching me undergraduate physics and inspiring me to join a research group and take it to the next level. I really owe it all to my department and all the professors who have taught me."
Alicia Anderson (BSc '20) has always aimed high — her study of astrophysics can attest to that — and she's now earned one of the highest honours in academia. Anderson has been awarded a Gates Cambridge Scholarship, which will see her study her PhD at Trinity College on the grounds of the University of Cambridge (United Kingdom) beginning this fall.
"It's a major success," says Dr. David Naylor, physics and astronomy professor, Board of Governors' Research Chair and head of the Astronomical Instrumentation Group (AIG) at the University of Lethbridge. "This is about flat-out excellence. You basically have the best talent on the planet going after this award and she won it."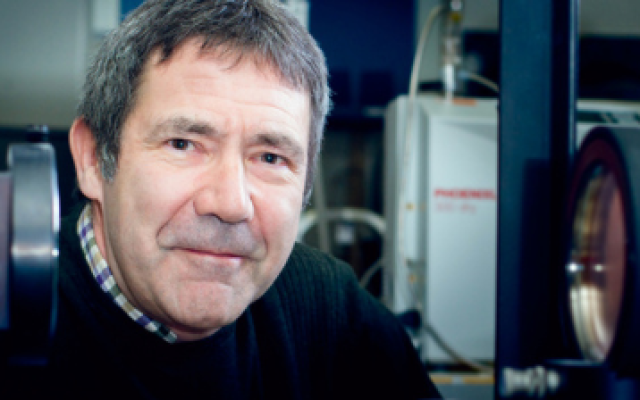 Canadian Space Agency grant to help develop next generation of space scientists
The University of Lethbridge has received a $100,000 grant from the Canadian Space Agency (CSA) to train the next generation of space scientists in the development of a cryogenic post-dispersed polarizing Fourier transform spectrometer (PDPFTS). ULethbridge is one of 21 post-secondary institutions in the country to receive a grant through the CSA's Flights and Fieldwork for the Advancement of Science and Technology (FAST) funding initiative.
The grants support the development of space technology by providing students and young researchers with hands-on experience. Projects must simulate a realistic space environment.
"We are very pleased to receive this grant," says Dr. David Naylor, physics and astronomy professor and head of the Astronomical Instrumentation Group (AIG) at ULethbridge. "The next generation of far-infrared (FIR) space astronomy missions will employ detectors whose sensitivity is over two orders of magnitude higher than any previously flown. To exploit this exquisite sensitivity requires a fundamentally different type of instrument architecture."
Career Bridge: Centre for Work-Integrated Learning and Career Development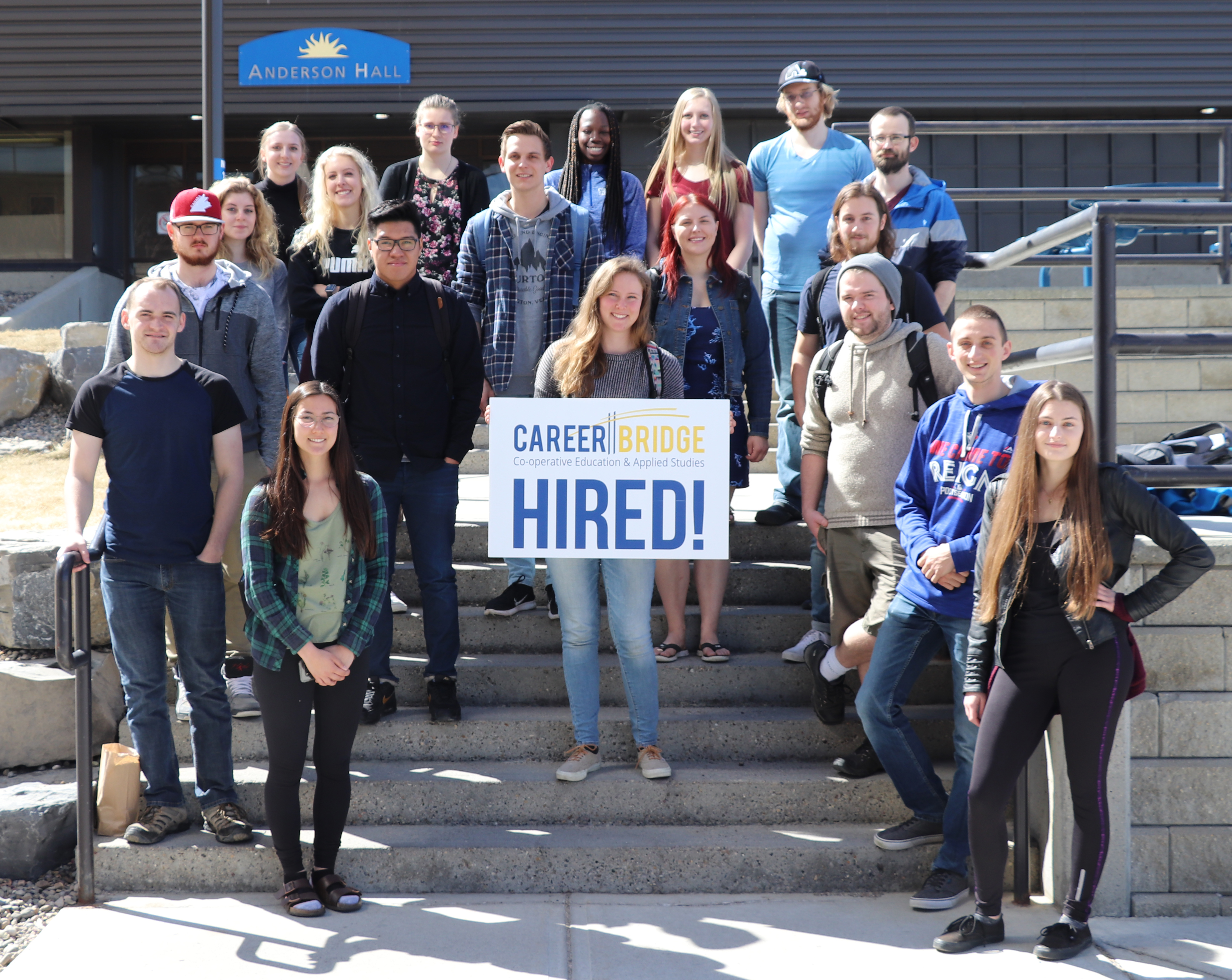 Put Your Knowledge to Work 
Whether you're looking for a more in-depth learning experience by assisting with research projects on campus or by testing your knowledge in a real-life work setting, we can help! The University of Lethbridge is proud to offer you an exceptional opportunity to explore professional development through academic programs and services designed to give you a competitive edge in a fast-changing world.
You have a bright future — experience it via Career Bridge at uLethbridge!