Donald Gene Frantz (Jan. 20, 1934 - Sept. 20, 2021)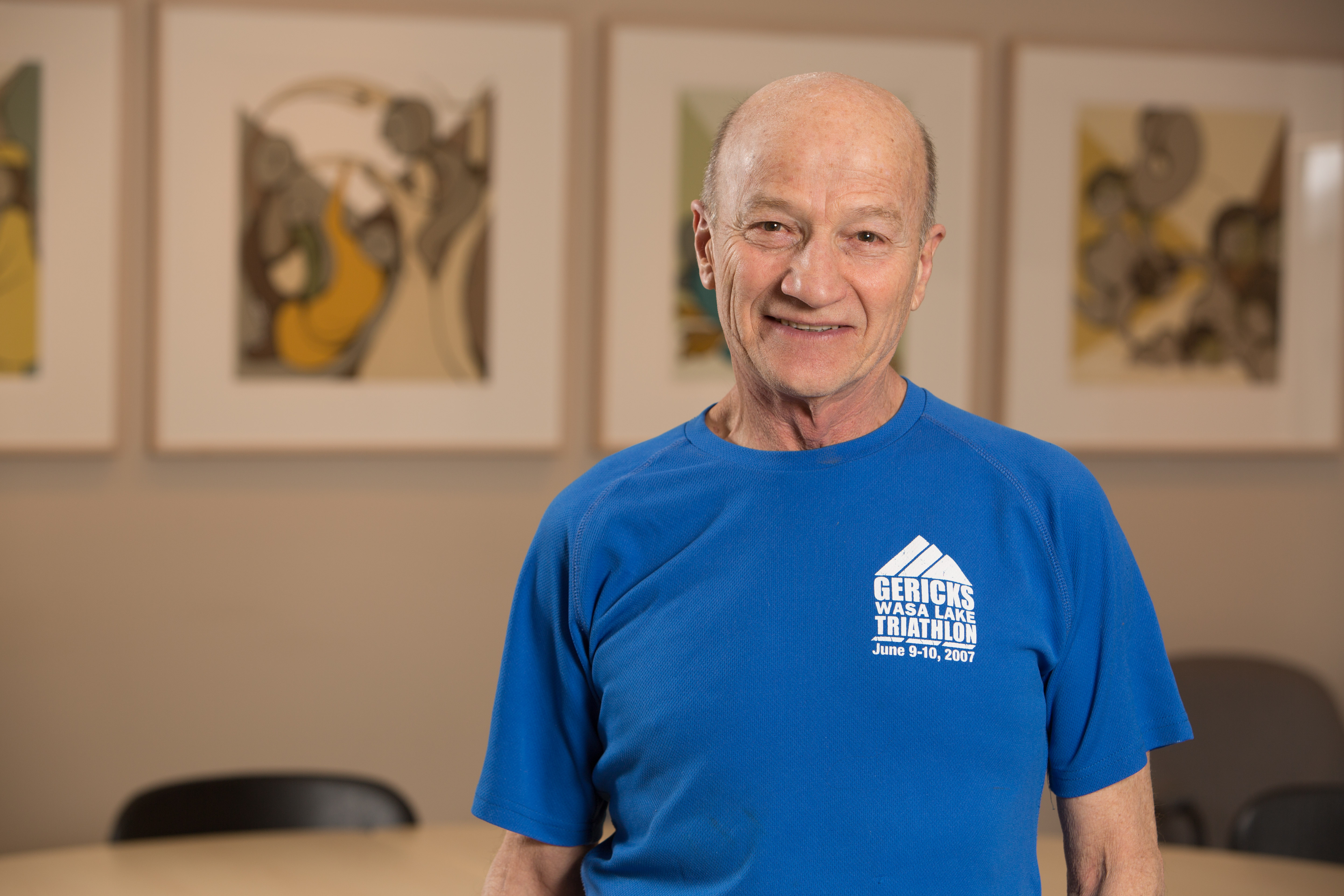 The Department of Indigenous Studies is saddened by the recent loss of Professor Donald Gene Frantz, Don to his friends, family, and colleagues, who passed away at the age of 87 on September 20, 2021.
Don was originally from Alameda, California. Before becoming a linguist, he was a member of the Coast Guard. He studied linguistics at Berkeley and was sponsored to do missionary translation work by the Wycliffe's Summer Institute of Linguistics (SIL) program in Norman, Oklahoma. After he graduated from Berkeley with a BA in Linguistics in 1960, he was sent to northern Montana and Southern Alberta to work on the Blackfoot language. He moved with his wife Patricia (Patty) and daughter Lisa, first to the Blackfeet reservation in Browning, MT, and later to Siksika, Alberta, where they lived in Gleichen and later in Arrowwood, and where sons Tim and Jeff were born in the next few years. He graduated with a PhD in Linguistics from the University of Alberta in 1970.
In 1977 Don was hired to the new department of Native American Studies at the University of Lethbridge by Professor Leroy Littlebear. He was promoted to associate professor in 1989 and to full professor in 1990. He officially retired the next year, in 1991, but continued to teach courses in Blackfoot grammar until 2016.
Despite his emeritus status, he remained an active member of the department and could often be found in his office in the Department working on his dictionary and grammar projects. Other members of the university community would run into him in the gym, where he frequently came to train for one of his many triathlons. He was an accomplished triathlete who competed in more than 150 triathlons during his lifetime.
Don laid the groundwork upon which subsequent generations of Blackfoot scholars are building their efforts. His dissertation, published by SIL in 1971, became the foundation for the first and to date only modern grammar of the language (Blackfoot Grammar, University of Toronto Press, 1991, with updated editions in 2009 and 2017). His lexicographic work resulted in the publication, with Blackfoot co-author Norma Russell, of the Blackfoot Dictionary of stems, roots and affixes (also in three editions with UofT Press, in 1989, 1995 and 2017). Don generously donated his lexicographic database to serve as the initial building blocks for the Blackfoot Digital Dictionary (https://dictionary.blackfoot.atlas-ling.ca). A list of most of his publications on Blackfoot can be found at https://blackfoot.atlas-ling.ca/resources/.
In addition to his work on the grammar and the dictionary, Don also developed the first formal orthography for Blackfoot. His system was officially adopted by the Canadian Blackfoot Nation schoolboards in 1975, and is still the most commonly used writing system, although others also continue to be used.
Don's principal scholarly contributions were in the field of Algonquian Studies, in particular through his lifelong work on the Blackfoot language, but he also worked on other languages, including Cheyenne and Southern Tiwa, and did some early theoretical work. He remained active in bible translation and other missionary language projects throughout his life. He was responsible for the production of the Blackfoot version of "The Jesus Film" into Blackfoot (https://www.jesusfilm.org/watch/jesus.html/blackfoot.html), which he considered one of his most important accomplishments. He did language-consulting work in New Mexico, Eastern Canada, Nigeria, and Cameroon. He also taught language development classes in Alaska and Peru. He regularly spent summers teaching at SIL back in Norman, and then in North Dakota when the program moved there.
Don was a quiet, unassuming, deeply religious man who was not much given to attending public events. He did not attend many academic conferences, but if you invited him personally he certainly would visit to present his work at smaller local venues. We miss him deeply. His personal and scholarly contributions will be remembered and continued in our own work.