HISTORY. CULTURE. RESILIENCE.
Welcome to the Department of Indigenous Studies
Indigenous Studies at the University of Lethbridge is dedicated to community-engaged scholarship, and research of the priorities and aspirations of Indigenous peoples in Canada and throughout the world. Within the department, Indigenous and non-Indigenous students have the opportunity to learn and think about Indigenous knowledges in creative, transformative and critical ways. The department offers courses that engender a rigorous and respectful understanding of Indigenous peoples' languages, knowledges, cultures, histories, politics, arts, intellectual traditions, and research methodologies.
U of L research project will provide access to detailed models of historical Blackfoot objects held in British museums
A team of University of Lethbridge researchers and Blackfoot Elders will soon embark on an ambitious project that will provide immediate virtual access to historical Blackfoot objects held in museums, thanks to federal funding from the New Frontiers in Research Fund.
The U of L researchers, led by Christine Clark (BFA '10, MFA '14), an assistant professor of New Media, and including Dr. Josie Mills, director and curator of the U of L Art Gallery, Danielle Heavy Head, Blackfoot Digital Library liaison, Jackson 2Bears, U of L art studio professor, and Marcus Dostie, U of L geography instructor, will create extraordinarily detailed 3D models of non-sacred Blackfoot objects held in British museums. Their collaborators in England include Louisa Minkin, MA Fine Art course leader at Central Saint Martins, Ian Dawson, co-director of the Critical Practices Research Group at Winchester School of Art, and Andy Jones, archaeology professor, University of Southampton.
Indigenous Student Affairs at Iikaisskini Gathering Place
Iikaisskini (ee-GUS-ganee) is Blackfoot meaning "low horn " named in honour of Leroy Little Bear - BA,  JD, HON. DAS, HON. LL.D. In recognition of his services to the University of Lethbridge. A modern day warrior for aboriginal higher education, aboriginal rights, treaties, blackfoot traditional knowledge and culture. Low Horn - representing the stance of the charging buffalo, its head down and horns low to the ground.
Our gathering place is about an invitation to come share our stories, teachings, and wisdom.  It's about relationships, a safe place to explore new knowledge and engage in community dialogue.  It's about igniting pride and inspiring leadership.
Located within our galtering place is Indigenous Student Affairs whose primary role is to guide, encourage, and empower students in the University environment. The Indigenous Student Affairs Team can assist your transition to the University by helping you access many services.
New U of L series to highlight research in social sciences and humanities
The University of Lethbridge, thanks to funding from the Social Sciences and Humanities Research Council (SSHRC), is launching a new series called Celebrating Connection: A SSHRC Exchange Series.
The series is designed to help disseminate research findings and provide opportunities for networking and collaborating in the humanities, social sciences, arts, education and management through events such as conferences, presentations and workshops.
In June 2019, the first instalment of the series, titled The Line Crossed Us: New Directions in Critical Border Studies, brought together emerging scholars working on aspects of border studies. Organized by the Border Studies Group at the U of L — which includes Drs. Julie Young (Geography), Tier II Canada Research Chair; Sheila McManus (History) and Paul McKenzie-Jones (Indigenous Studies) — the conference examined Indigenous and migration politics and also put contemporary border issues and crises into historical perspective.
Career Bridge | Co-operative Education & Applied Studies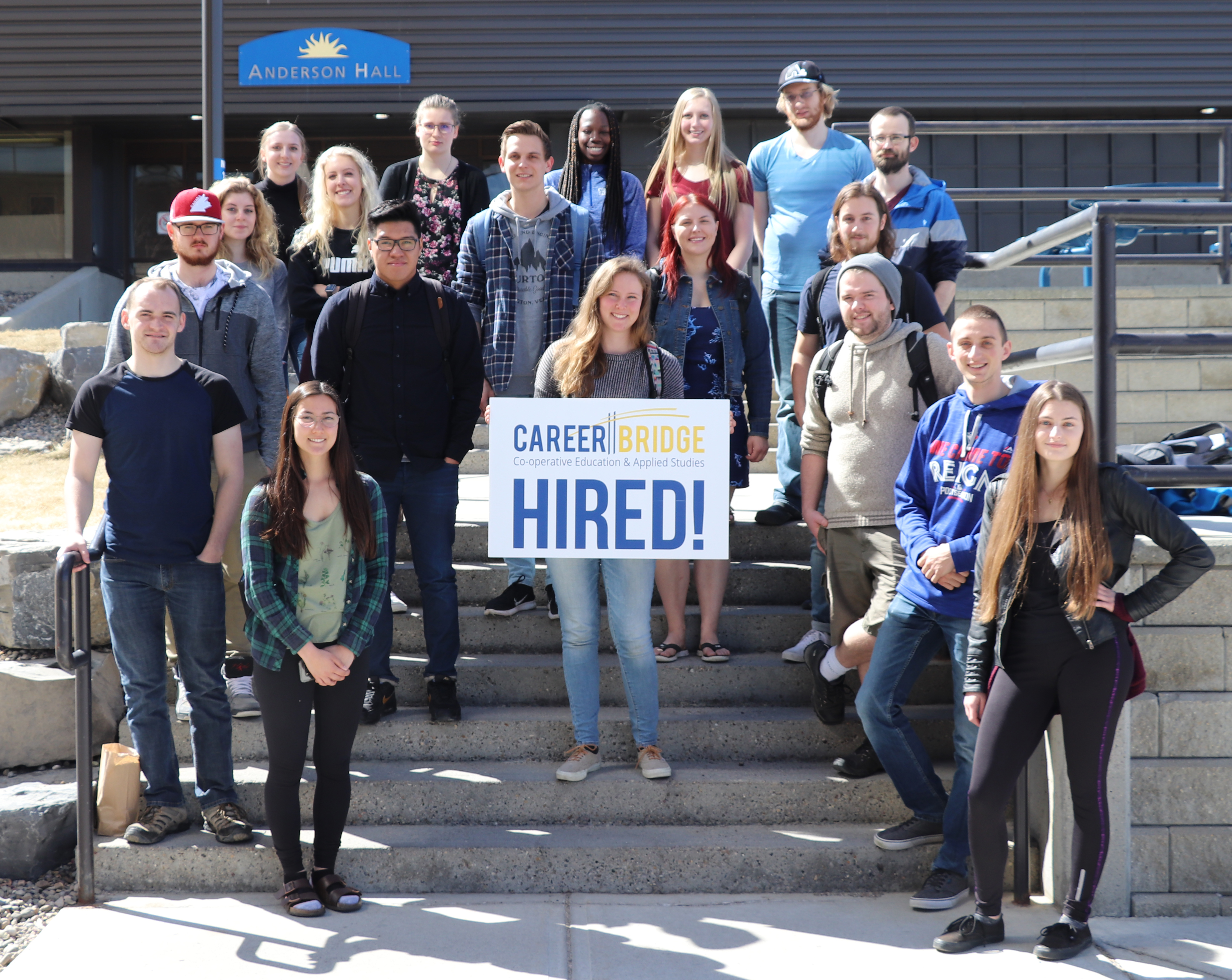 Put Your Knowledge to Work 
Whether you're looking for a more in-depth learning experience by assisting with research projects on campus or by testing your knowledge in a real-life work setting, we can help! The programs available in the Career Bridge office will provide you with a solid foundation for further studies and an excellent framework for a challenging and rewarding career — whatever direction you decide to go. Explore career options, participate in research and develop skills that complement your degree.