THEORY. POLITICS. DECISION-MAKING.
Welcome to the Department of Political Science
Political Science is the systematic study of government, politics and political behaviour.
Political Science is the systematic study of government, politics and political behaviour, in a rapidly changing world. It studies how a society governs itself at all levels and various ideas about how it should be governed in the future. Government is a core component of power and policy structures - it authors how a society organizes itself for collective action. Political structures and governments are in constant flux and that makes this a very exciting major to choose. Politics is a central component of our culture and daily it grows more complicated due to globalization issues and world events.
Grace Forster (BA'21) Shining Graduate and this year's recipient of the Gold Medal in Arts
A political science student with minors in philosophy and French, Grace Forster recently completed her honours thesis on labour party development. Not only has she excelled in her political science courses, she embodies the goals of the liberal education model, completing two minors in addition to her major. Her undergraduate research has led to publication in an undergraduate philosophy journal, and she has also presented her research at the Association of Political Science Students' Research Colloquium. Her excellence in French language and literature led to her receiving the French Language Centre Book Prize in 2020.
Political Science Chair Appointment (effective July 1, 2021)
Professor John von Heyking
Office: D858 (University Hall)
Phone: (403) 329-2573
Email: john.vonheyking@uleth.ca
 
Dr. Von Heyking's three-year chair appointment begins on July 1, 2021. Dr. Von Heyking has been at the University of Lethbridge since 2000. His main area of research and teaching is political philosophy. He is working on a multivolume project on friendship and politics. He also teaches a class on religion and politics.
Dr. Lars Hallström - offering POLI 3850 (Politics, Environment & Sustainability) in Spring 2022
The University of Lethbridge is pleased to announce Dr. Lars Hallström has been appointed as the new director of the Prentice Institute for Global Population and Economy effective Jan. 1, 2021.
Hallström is currently the inaugural director of the Alberta Centre for Sustainable Rural Communities, a joint program of the Augustana Faculty and the Faculty of Agricultural, Life and Environmental Sciences at the University of Alberta. His background is in political science and he has joined the U of L's Political Science department as a faculty member.  He will be offering the following course in Spring Semester 2022:
CRN 11321 POLI 3850 M W 1200-1315
Career Bridge: Centre for Work-Integrated Learning and Career Development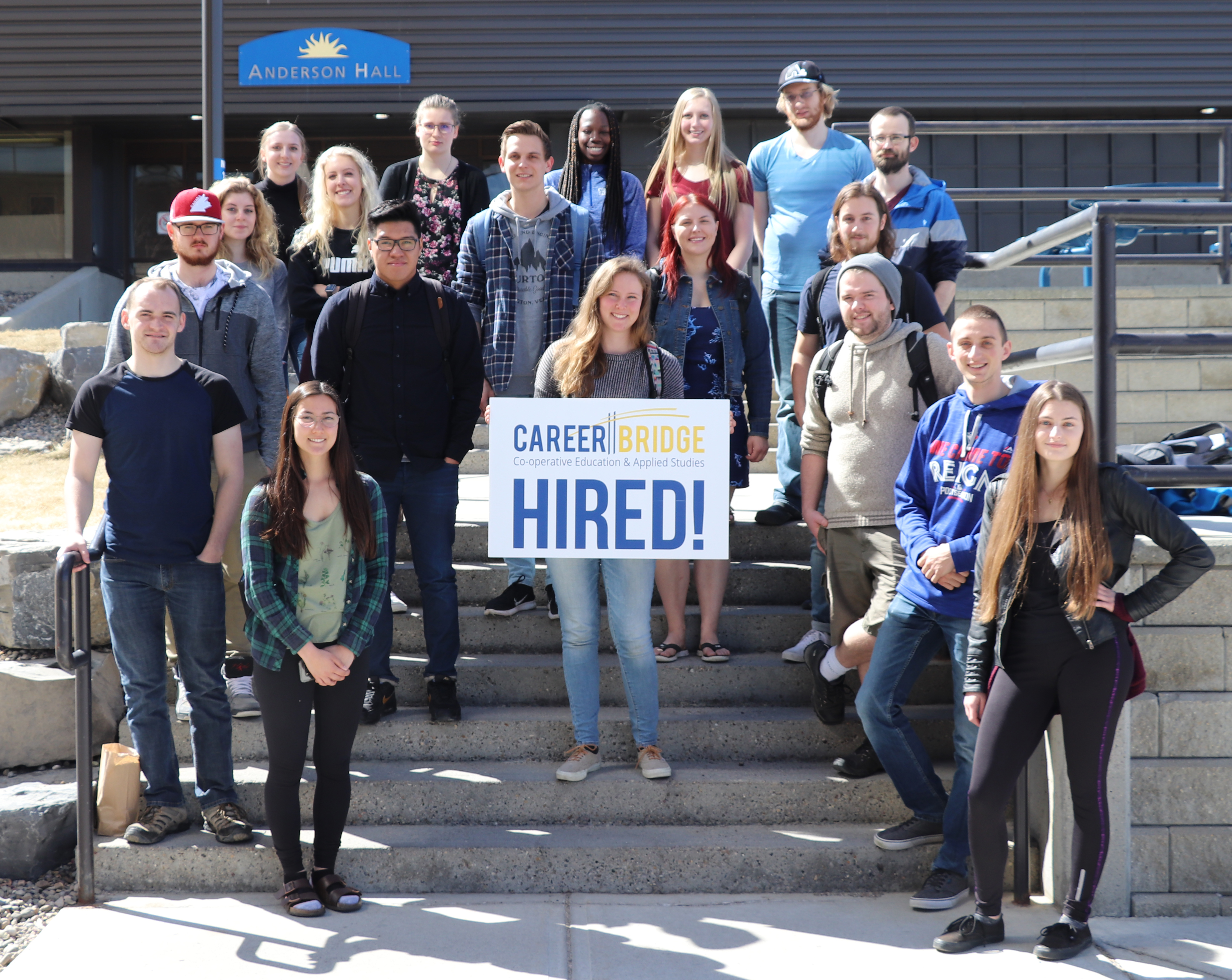 Put Your Knowledge to Work 
Whether you're looking for a more in-depth learning experience by assisting with research projects on campus or by testing your knowledge in a real-life work setting, we can help! The University of Lethbridge is proud to offer you an exceptional opportunity to explore professional development through academic programs and services designed to give you a competitive edge in a fast-changing world.
You have a bright future — experience it via Career Bridge at uLethbridge!