THEORY. POLITICS. DECISION-MAKING.
Welcome to the Department of Political Science
Political Science is the systematic study of government, politics and political behaviour.
Political Science is the systematic study of government, politics and political behaviour, in a rapidly changing world. It studies how a society governs itself at all levels and various ideas about how it should be governed in the future. Government is a core component of power and policy structures - it authors how a society organizes itself for collective action. Political structures and governments are in constant flux and that makes this a very exciting major to choose. Politics is a central component of our culture and daily it grows more complicated due to globalization issues and world events.
Congratulations to GERSON JULCARIMA ALVAREZ (Graduate Student)
Gerson Julcarima Alvarez, a native of northern Peru, came to the University of Lethbridge in 2018 to accomplish one of his personal goals: getting a degree from a Canadian university. Thus, with Prof. Alan Siaroff's advice, he completed the Master's Program in Political Science in 2020, doing a thesis about forms of government in Peru and Portugal. However, his academic experience at ULETH encouraged him to follow his academic training and apply for a Doctorate Program. Thus, after assessing some responses to his admission applications, he accepted the admission letter from the University of Alberta and will start this fall 2022, a new and exciting academic journey. Gerson is deeply grateful to the Political Science Department's professors and staff for their support and company. As he commented, "…no doubts that a part of this success is owed to the challenging and competitive training that I had at the University of Lethbridge..."
POLI 2110 (S2023): International Relations, POLI 3324: European Integration
Dr. Stephanie KERR will be teaching POLI 2110 (International Relations) on Tuesdays/Thursdays 3:00 - 4:15 p.m. in classroom B660, and POLI  3324 (European Integration) on Tuesdays/Thursdays: 12:00 - 1:15 p.m. in classroom L1170A.  
Dr. Lars Hallström - POLI 2610 (S2023): Introductory Research Methods
Dr. Lars HALLSTROM will be offering POLI. 2610:  Introductory Research Methods in Spring Semester 2023.
It is scheduled for Mondays & Wednesdays from 3:00 - 4:15 p.m. in Classrooms SA7212 and B515.
Career Bridge: Centre for Work-Integrated Learning and Career Development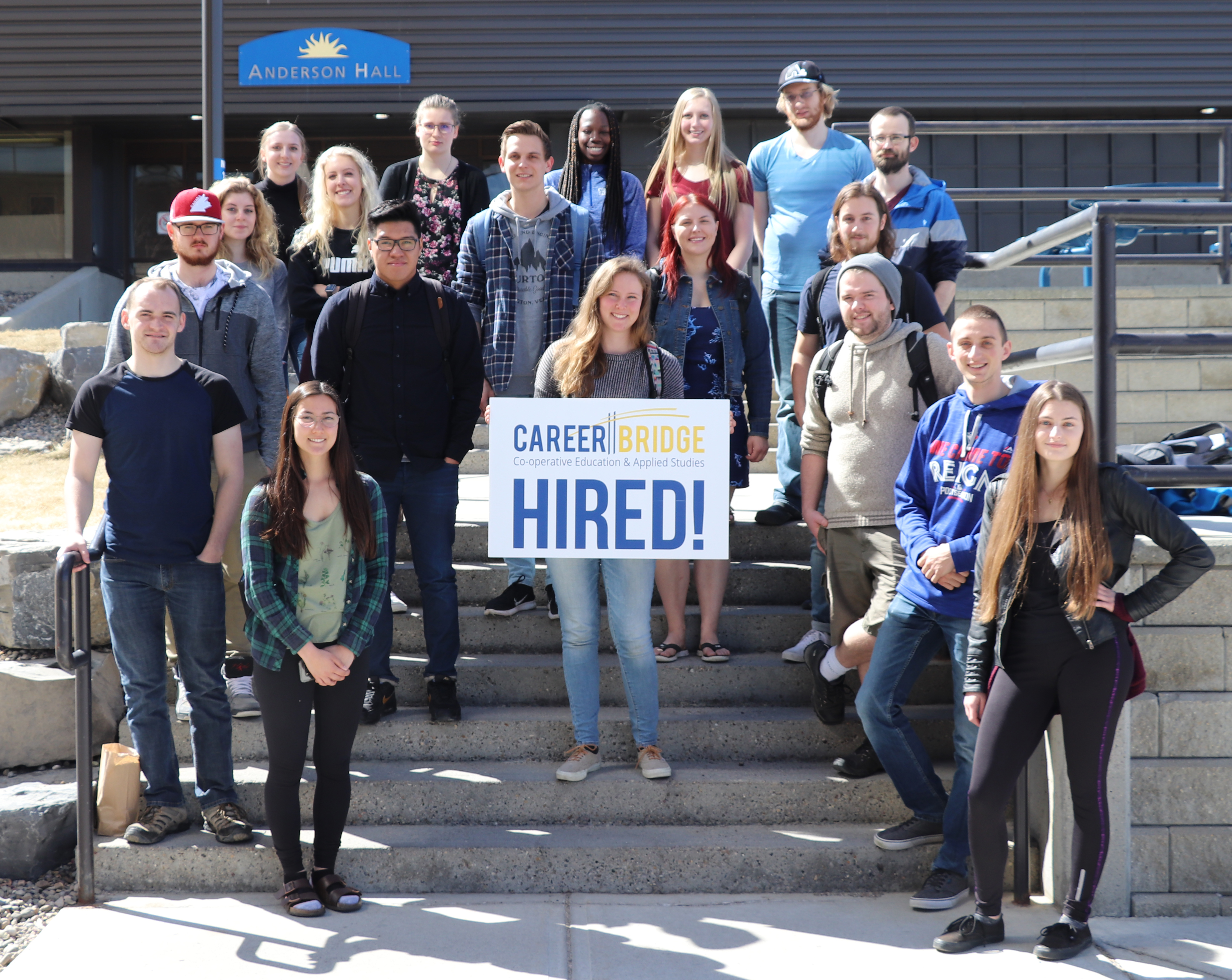 Put Your Knowledge to Work 
Whether you're looking for a more in-depth learning experience by assisting with research projects on campus or by testing your knowledge in a real-life work setting, we can help! The University of Lethbridge is proud to offer you an exceptional opportunity to explore professional development through academic programs and services designed to give you a competitive edge in a fast-changing world.
You have a bright future — experience it via Career Bridge at uLethbridge!