a new growth opportunity for Black women, Women of Colour, and Immigrant women entrepreneurs: The iLaunchHERproduct Project. A project of de Sedulous Women Leaders, with the support and partnership of Business Development Canada (BDC), WEConnect International, Export Development Canada (EDC) and TD Bank, iLaunchHERproduct participants who are at the stage of retail-readiness will get the opportunity to connect with Buyers from different industries, develop key retail capacity skills, build networks, support, and tools that would help them transition growth into retail stores – all at no cost. The project culminates in a live virtual product pitch with several Buyers in attendance in Phase 2 of project plus essential business and financial resources on the line.
Black women, Women of Colour, and Immigrant women at all stages of their entrepreneurial growth are encouraged to apply before July 30th. Learn more at https://sedulouswomenleaders.net/launch 
Join iLaunchHERproduct organizing committee on Friday, July 16th 2021 at 12:00pm (MT) for an informational session to get any questions you may have about the application process answered.
We're proud to be supporting over 830 student placements this Summer 2021 semester. This is our largest cohort to date and includes interns from BC to Newfoundland. Stats about Summer internships can be found here.
FALL 2021: APPLICATIONS OPEN
We're pleased to announce that VFC's  Internship Program is now accepting Student and Employer applications for Fall 2021 Internships!
Please note the following program updates for the Fall cohort:
For Fall 2021, all employers are eligible to receive a subsidy level of 75% per student (up to $7,500).
We will continue to support work-from-home and remote placements.
Applications are reviewed within three business days, and funding is allocated on a rolling basis to fully eligible and approved matches. Employers should apply ASAP for their best chance to secure funding this Fall.
Applications will be accepted until July 19. 2021, or until funding is fully allocated.
The League of Innovators is a national Canadian charity that supports young entrepreneurs at every stage of their entrepreneurial journey to accelerate their path to success through a suite of barrier-free programs. To date, the League of Innovators has worked with over 400 young entrepreneurs across Canada who have become Forbes Top 30 Under 30, Peter Thiel Fellows, Fast Company World Changing Ideas, and yes have scaled their startups to wildly successful businesses. In a world of heightened uncertainty, the world needs young people to take action now more than ever before. Check out the League of Innovators' Impact Report to learn more. 
Labs is the League of Innovators' premier 12-week acceleration program supporting youth-led startups across Canada. Throughout the program, the participants get access to workshops, ask me anything sessions with serial entrepreneurs and investors, coaching and resources as we dive into our key learning pillars (Founders First, Getting Your House in Order, and Building Connections). 
What makes our programs different: 
1.    The virtual program is completely remote and accessible from any location
2.    The program is sector and education agnostic, anyone can apply to be part of it
3.    There are no strings attached: no equity take and no cost
4.    This barrier-free program helps you achieve growth in their business through education, a world-class network, mentorship, and coaching
We are excited to share that applications for Labs Batch 7 are live now and you can access it using this link. 
Upgrade Your Business Ideas.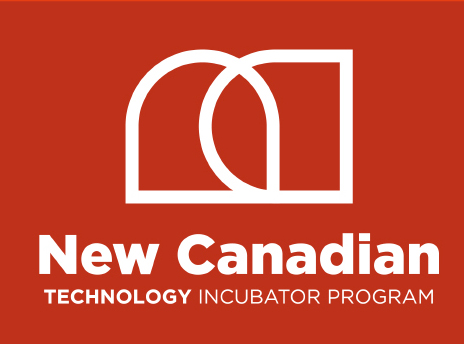 An exciting, challenging and rewarding career awaits all new graduates who hold degrees or diplomas in agricultural and environmental sciences.
Look for career opportunities in:
Natural Resource Management
Crop Production
Land Reclamation
Animal Production
Land Remediation
Food Development and Processing
Water Resources Management
Agricultural Economics
Greenhouse Gas Management
and MANY others
The Venture Mentoring Service of Alberta (VMSA) is a volunteer organization committed to helping entrepreneurs achieve success by surrounding them with a team of business leaders who provide conflict-free mentorship, coaching, and guidance.
The University of Lethbridge library's Project Sandbox has moved virtual and have some new programs: 
Entrepreneurship
Looking to get your feet wet in a startup? Venture For Canada offers post-secondary students the opportunity to explore entrepreneurial work experiences in Atlantic Canada, British Columbia and the Prairies. Learn invaluable skills on your road to building your future from those in the best position to teach - other entrepreneurs.
Bonus: our program fits the requirements of most co-op placements
Have you tried our Education-on-Demand?

In the Fall, Tecconnect began offering programs via our Education-on-Demand service. 

We plan to have more content coming available in the new year, so consider starting out by taking Entrepreneurship 101 and order these 6 sessions for FREE at the link below. 

Entrepreneurship 101: Foundations Module
This 6-week program is designed to focus on the introductory fundamentals of designing and validating the value proposition for your business idea and explores how to build it out using the Business Model Canvas (BMC).

The video recordings of our Fall 2019 session provide entrepreneurs with the opportunity to harness their business idea in order to develop a working canvas that can serve as a living, breathing reference tool while building the approach towards full-scale operation.

The key takeaways for this course are: to guide entrepreneurs towards appropriate market validation of your idea; and to gain the understanding to have it built and eventually be mapped into a robust business plan.

Register for all 6 sessions and get ready for new announcements in 2021!
 TECTERRA, a geospatial technology innovation support centre that supports the Canadian development and commercialization of geomatics technologies. Since TECTERRA's inception in 2009, as a non-profit organization, we have directly supported hundreds of startups and SMEs in Alberta, creating over $365 million in economic impact and helped over 280 companies.
 BUILD program. TECTERRA invests in small but growing companies that utilize geospatial technology with higher than average technical risk and solving problems for large or clearly-defined markets in Alberta and beyond. TECTERRA's BUILD program empowers Alberta businesses to accelerate and de-risk the development and commercialization of innovative geospatial technology with a non-dilutive, 0% interest loan of up to $500,000.

Wage Funding Now Available When Hiring For STEM & Natural Resources Roles 
Looking to grow your team? Applications are now open for our full-time wage subsidy program!

Eligible employers can receive up to 80% of the salary for a young professional under the age of 31 when hiring for full-time roles in the natural resources sector, or for roles that have a positive environmental impact. 
Placements are limited, interested employers should apply as soon as possible.