---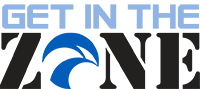 The Innovation Zone welcomes everyone! From students to faculty and staff, the Zone welcomes anyone and everyone interested.
A creative space to foster innovation. This space is 100% donor funded.
This is a cooperative and inclusive community where we all learn from each other. The Zone offers programs, events, study spaces, and equipment for all your innovation needs.
Learn more about the Innovation Zone
and the tools avilable.
Hours of Operation:
The Innovation Zone will reopen on January 24th. We would like to remind you to wear your masks at all times, and remember to physical distance when you are in the Zone.  Also, please refrain from bringing any food into the zone at this time. Thank you for your understanding.
From January 24th until February 28th
Tuesday - Friday
10 am - 3 pm
Location:
The Innovation Zone is located in the Science Academic building on the University of Lethbridge Campus in room 
SA6304
---