NATURE. THOUGHT. BEHAVIOUR.
Welcome to the Department of Psychology
Psychology delves into what makes people tick. Psychologists study the relationship between mind and behaviour by investigating the nature of thought processes and behaviours in humans and other animals.
A major in psychology will help you develop skills in analyzing and interpreting complex material, particularly as it relates to behaviour. You will learn theories of how people interpret the world and act in it, as well as theories of human behaviour. As a psychology student, you will learn from those at the forefront of psychological research. Our faculty members are regularly published in the top journals and make an ongoing contribution to an ever-advancing field.
Proactive approach to student mental health at the heart of R.E.C. Room initiative
A student with a healthy and positive state of mind is more likely to be engaged, successful and flourishing. The University of Lethbridge's newest strategy to enhance student mental health is the introduction of the 
R.E.C. Room
 — multi-site campus hubs designed to invite students to step away from the stress of study and research to relax their minds and connect with one another.
PUBlic Professor Series | Dr. David Logue
The Science of Birdsong
Thursday, March 30, 2023 - 7-9 p.m. (MST)
Birdsong is a window into Nature's soul, and an enduring mystery to science. How do songbirds make their music? Who are they singing to? And why do they bother? This interactive lecture teaches the foundations of birdsong science through examples, demonstrations, and stories from a career in birdsong research. Once we understand the basics, we'll get into the weird stuff, like duets, soft song, and the dawn chorus.
Board of Governors pledges $10 million in match funds to support student scholarships
Acknowledging that increased financial support is critical in ensuring a university education remains an option for more students, the University of Lethbridge Board of Governors is pledging $10 million in match funds for the establishment of new endowed student scholarships.
The funds, which will be used to attract and inspire philanthropic support from the community in support of student awards and scholarships, will significantly increase the sustainability of the ULethbridge awards program and lay the foundation for future generations of students.
Career Bridge: Centre for Work-Integrated Learning and Career Development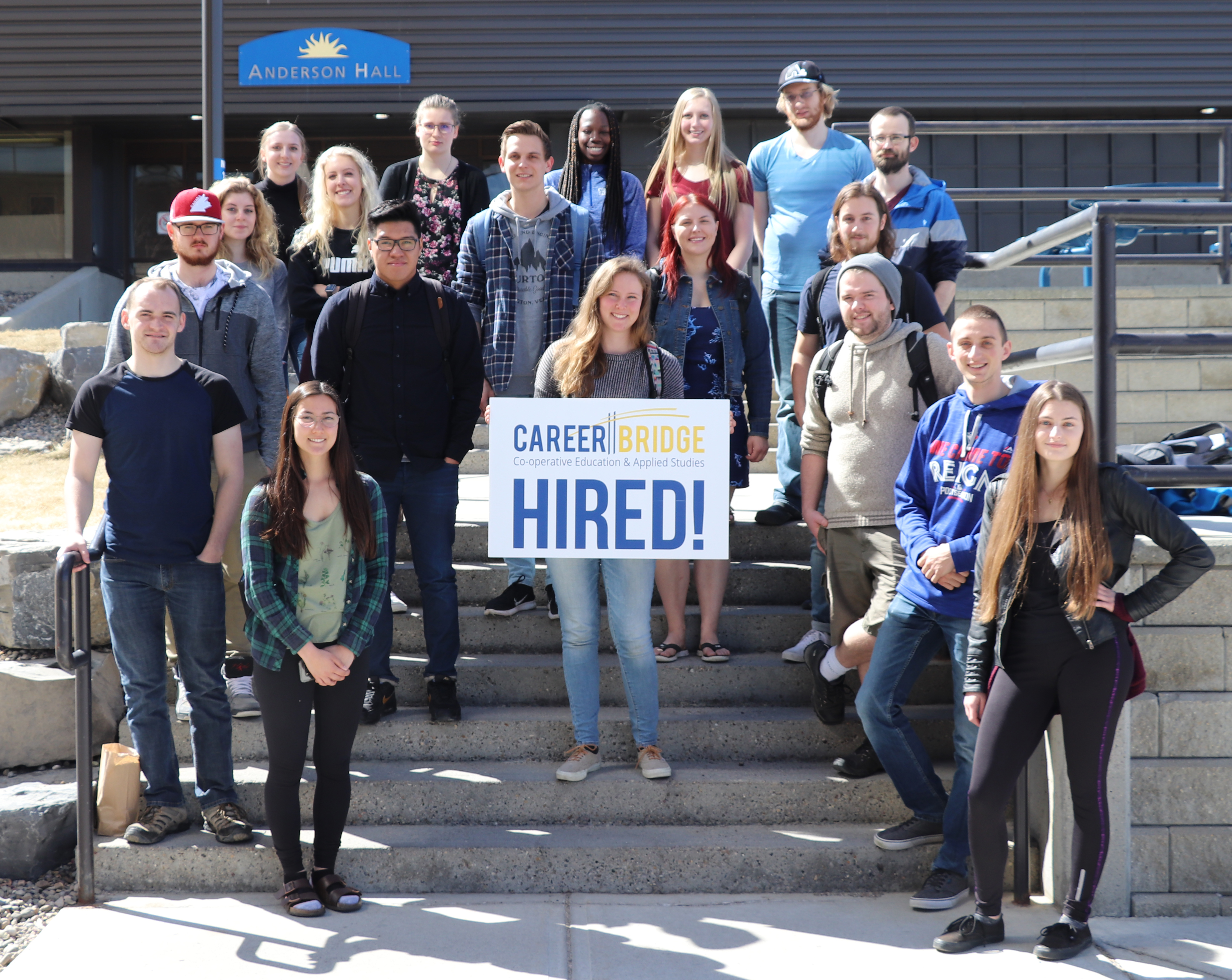 Put Your Knowledge to Work 
Whether you're looking for a more in-depth learning experience by assisting with research projects on campus or by testing your knowledge in a real-life work setting, we can help! The University of Lethbridge is proud to offer you an exceptional opportunity to explore professional development through academic programs and services designed to give you a competitive edge in a fast-changing world.
You have a bright future — experience it via Career Bridge at uLethbridge!