NATURE. THOUGHT. BEHAVIOUR.
Welcome to the Department of Psychology
Psychology delves into what makes people tick. Psychologists study the relationship between mind and behaviour by investigating the nature of thought processes and behaviours in humans and other animals.
A major in psychology will help you develop skills in analyzing and interpreting complex material, particularly as it relates to behaviour. You will learn theories of how people interpret the world and act in it, as well as theories of human behaviour. As a psychology student, you will learn from those at the forefront of psychological research. Our faculty members are regularly published in the top journals and make an ongoing contribution to an ever-advancing field.
F.E.L. Priestley Lecture Series | Dr. Steven Pinker, Harvard University
Rationality: What It Is, Why It Seems Scarce, Why It Matters.
Thursday, September 22, 2022 - 7-9 p.m.
Pinker is an experimental cognitive psychologist and a widely-read writer on language, mind, and human nature.  A native of Montreal, he earned his bachelor's degree at McGill University, his PhD from Harvard in 1979, and currently teaches at Harvard University, where he is the Johnstone Professor of Psychology. 
Today, humanity is reaching new heights of scientific understanding—and at the same time appears to be losing its mind. Why do we find ourselves flooded with fake news, medical quackery, conspiracy theorizing, and "post-truth" rhetoric? It can't be that humans are just an irrational species — cavemen out of time saddled with biases, fallacies, and illusions. After all, we discovered the laws of nature, lengthened and enriched our lives, and discovered the benchmarks for rationality itself.
PUBlic Professor Series | Dr. David Logue
The Science of Birdsong
Thursday, March 30, 2023 - 7-9 p.m. (MST)
Birdsong is a window into Nature's soul, and an enduring mystery to science. How do songbirds make their music? Who are they singing to? And why do they bother? This interactive lecture teaches the foundations of birdsong science through examples, demonstrations, and stories from a career in birdsong research. Once we understand the basics, we'll get into the weird stuff, like duets, soft song, and the dawn chorus.
New Community Bridge Lab serves as hub for connecting students to each other, academics and community
Community Bridge Lab Showcase takes place Thursday, from 5 to 7 p.m. at the Dr. Foster James Penny Building (324 5 St S)
One of the University of Lethbridge's greatest contributions to southern Alberta is the annual influx of bright, talented, eager minds ready to contribute to society. Building on that, ULethbridge opened the new Community Bridge Lab (CBL) in January — a specific space designed to support multi-disciplinary and community-engaged student research projects across the social sciences and humanities.
Career Bridge: Centre for Work-Integrated Learning and Career Development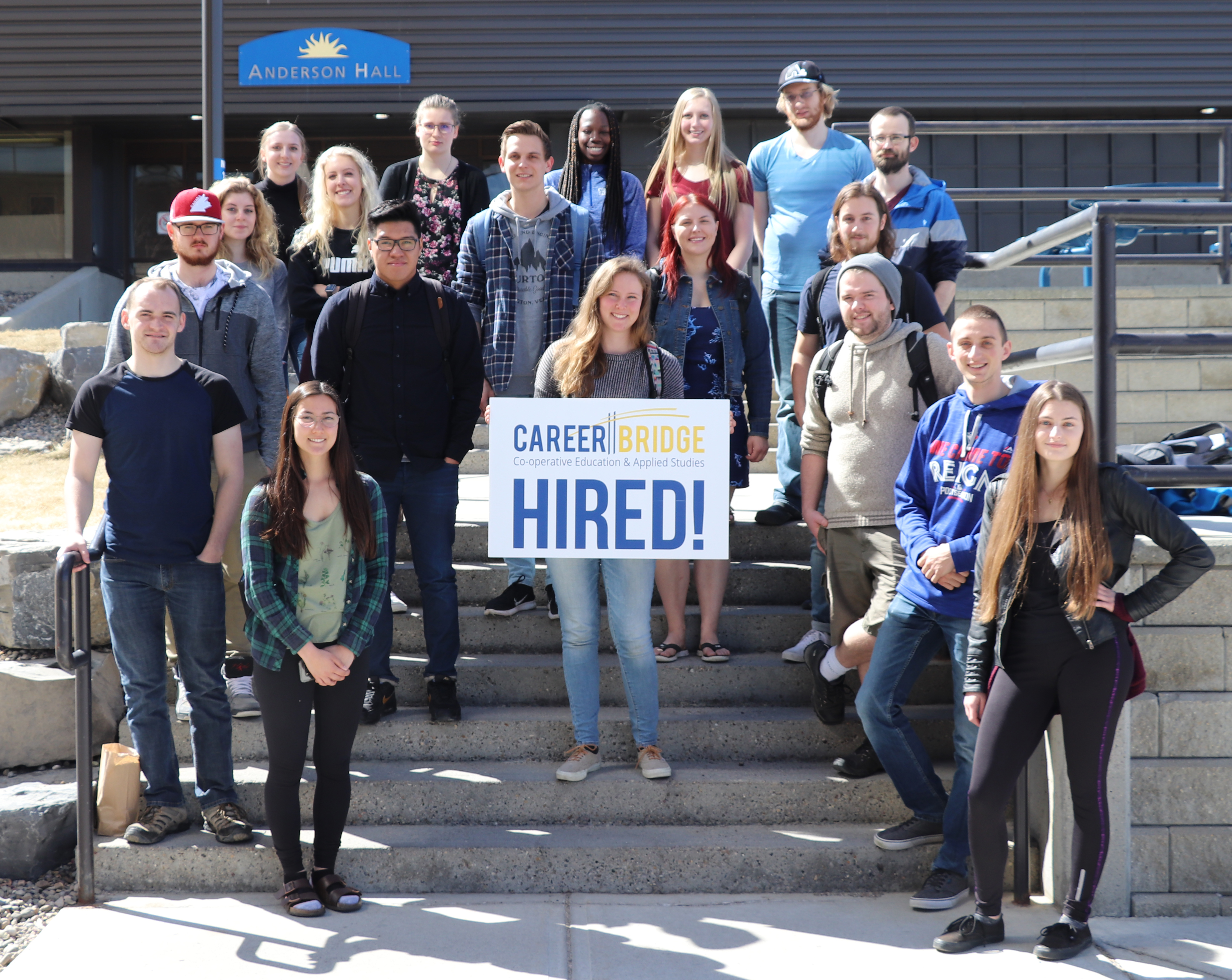 Put Your Knowledge to Work 
Whether you're looking for a more in-depth learning experience by assisting with research projects on campus or by testing your knowledge in a real-life work setting, we can help! The University of Lethbridge is proud to offer you an exceptional opportunity to explore professional development through academic programs and services designed to give you a competitive edge in a fast-changing world.
You have a bright future — experience it via Career Bridge at uLethbridge!