NATURE. THOUGHT. BEHAVIOUR.
Welcome to the Department of Psychology
Psychology delves into what makes people tick. Psychologists study the relationship between mind and behaviour by investigating the nature of thought processes and behaviours in humans and other animals.
A major in psychology will help you develop skills in analyzing and interpreting complex material, particularly as it relates to behaviour. You will learn theories of how people interpret the world and act in it, as well as theories of human behaviour. As a psychology student, you will learn from those at the forefront of psychological research. Our faculty members are regularly published in the top journals and make an ongoing contribution to an ever-advancing field.
Congratulations to everyone who presented at URSCA 2020!
Due to the volume of abstracts received, student oral and poster presentations took place concurrently throughout the day. Each presentation was evaluated by two judges and the results were tabulated. The quality of the work presented led to several two-way and three-way ties in several categories. The Grand Prize Oral Presentation and Grand Prize Oral Presentation presenters, each scored 39/40! Congratulations to all presenters for their outstanding achievements in undergraduate research and their participation in a boundless day of scientific discovery.
CIBC Navigator Program designed to empower students with disabilities
A new program in support of employment opportunities for students with disabilities is up and running thanks to a major gift from CIBC.
The CIBC Navigator Program is a five-year project made possible by a $250,000 donation.
The CIBC Navigator Program is a five-year project made possible by a $250,000 donation. Its goals are to support the development of co-operative education placement positions for students with disabilities, provide comprehensive supports to enhance student success upon placement and encourage all students within the University's Accommodated Learning Centre to participate in volunteer or co-operative education opportunities.
Campus Care Parcel program, part of Nourish, goes ahead thanks to innovative distribution solution
Food security issues do not subside during national emergencies, rather they are often enhanced. As society has been forced to function in entirely different ways throughout the COVID-19 pandemic, the University of Lethbridge and its partners devised a plan to keep one of their most important initiatives alive – the Spring Campus Care Parcel giveaway.
Now in its 17th year, Campus Care Parcels are an essential service for students at one of the most critical times in the academic calendar. A pandemic situation has only highlighted the need to make sure food security issues are met and students are supported as they wrap up their academic calendar and prepare for final exams.
Career Bridge | Co-operative Education & Applied Studies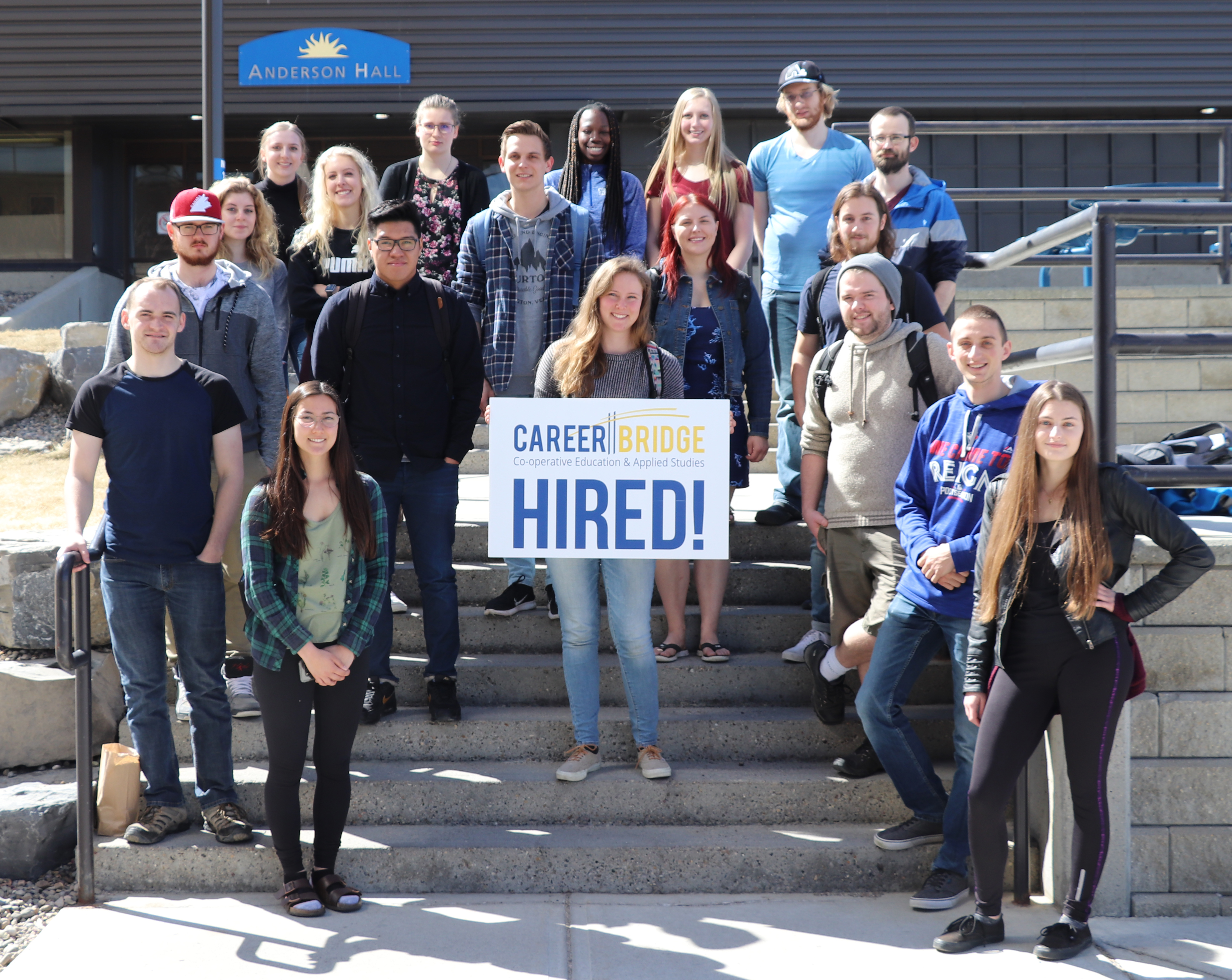 Put Your Knowledge to Work 
Whether you're looking for a more in-depth learning experience by assisting with research projects on campus or by testing your knowledge in a real-life work setting, we can help! The programs available in the Career Bridge office will provide you with a solid foundation for further studies and an excellent framework for a challenging and rewarding career — whatever direction you decide to go. Explore career options, participate in research and develop skills that complement your degree.