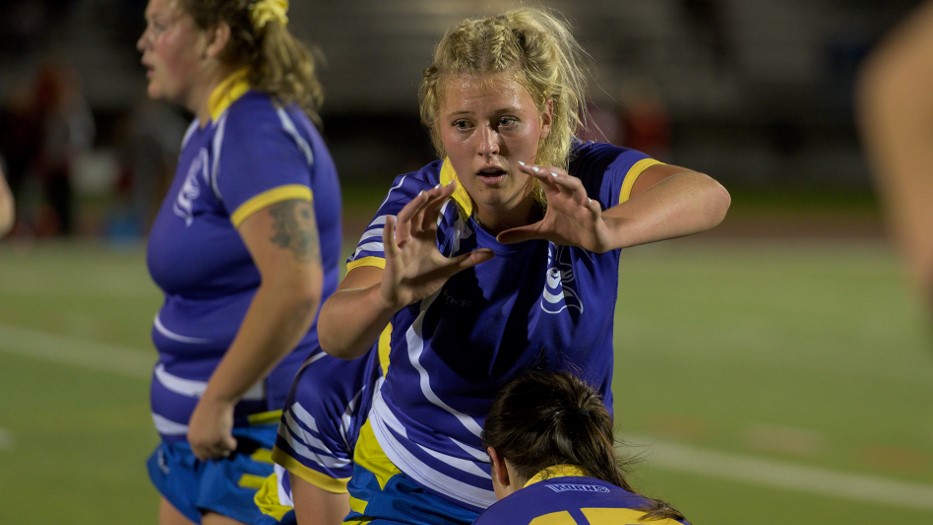 Keegan Brantner arrived at the University of Lethbridge from Taber in 2016 and has excelled in the classroom and the rugby field.
Keegan graduated from U of L with a BA in Kinesiology in 2020 and is currently an MA student completing research in the PALS (Psychology for Active Living and Sport) lab under the supervision of Dr. Scott Rathwell.
Keegan is a fifth-year player with the Pronghorns Women's rugby team and captain the past three years. She has represented Canada at the under-20 level, and has played for the Lethbridge Rugby Club for a number of years.
Most recently, Keegan was employed by the Lethbridge Sport Council as an event and Communications Intern. In this position she developed, organized, and managed 3 Summer Fun Bins for families to borrow to promote physical activity. Keegan also led promotional work for coaches week, parents in sport week, officials in sport week, and local female leaders. She also assisted with a physical literacy program for youth under 5. As well she created an online promotional magazine 'Sport Matters' to highlight local sport organizations.
Beyond Keegan's achievements in the classroom and on the playing field, she has developed a strong work and volunteering resume. This includes leading summer programs in Taber, working with Pronghorn athletics and recreation programs, and promoting community sports with the Lethbridge Sports Council. Additionally, volunteering as a high school rugby coach along with a number of community and university sport programs suggests a strong commitment to helping others. Some of these activities included a Winston Churchill High School new Canadian program, the Lethbridge Food Bank, Operation Red Nose, and blood and plasma drives through women's rugby and Pronghorn Athletics.