Our Faculty and Their Research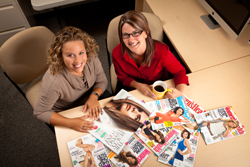 The Department houses a vibrant group of faculty members, whose research is funded by a variety of granting agencies including the Canadian Institutes of Health Research, the Canadian Foundation for Innovation, the Natural Sciences and Engineering Research Council, and the Social Sciences and Humanities Research Council.
Faculty members are engaged in research in diverse areas acrosss the sciences and humanities, and they are happy to support both graduate and undergraduate student involvement in their research projects. Kinesiology labs feature state-of-the-art facilities and equipment. Our faculty members often collaborate with other departments, community members and employers on research projects—giving you the opportunity to get additional hands-on experience.
If you are interested in pursusing a graduate degree or are an undergraduate student looking to get experience in the research process click here to explore the types of research being conducted by faculty members within the Department.