Blackfoot pronunciations: Seeg-see-kah and Soot-tenna
We respectfully acknowledge that the University of Lethbridge is located in traditional Blackfoot Confederacy territory. We honour the Blackfoot people for whom our residence buildings are named. Pronunciation may differ between dialects. This pronunciation provided by TheWriterSThiessen.
Siksika & Tsuu T'ina House Townhomes

Click here for Floor Plans & Photos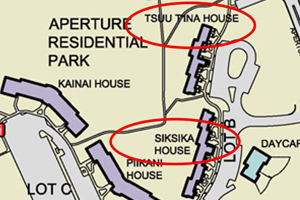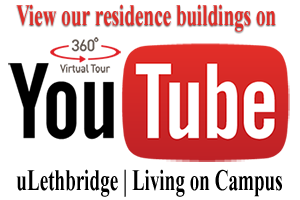 Aperture Park
Siksika & Tsuu T'ina House townhome units are reserved for Continuing | Transfer | Mature Students | Graduate Students
All bedrooms in Aperture Park are single occupancy.
Each Tsuu T'ina & Siksika House townhome unit features a private balcony.
Eligibility to live on campus
Students must be enrolled in full-time studies at all times (9 credits or more per term).
Due to high demand, we are UNABLE to guarantee rooms to all applicants.
See Full Campus Map
See Room Rates
Barbecue
Residents who live in Single Student Townhomes cannot use personal barbecues but are able to take advantage of the Piikani House and Paterson Centre barbecues. Please contact your RA for access.
" I feel that living in residence positively contributed to my academic success at the U of L.  I really enjoyed living in residence for 4 years and I recommend it to all new students. "

 

Tracy Fairs
Former Resident